My cute guy in the brown suit driving his big brown truck brought me a reward for
spending the last few days doing our taxes! In my opinion this is the best yet in
new releases by the Homer Laughlin China Company in their iconic
Fiesta dinnerware line. Just the cutest little bowls in the perfect sizes.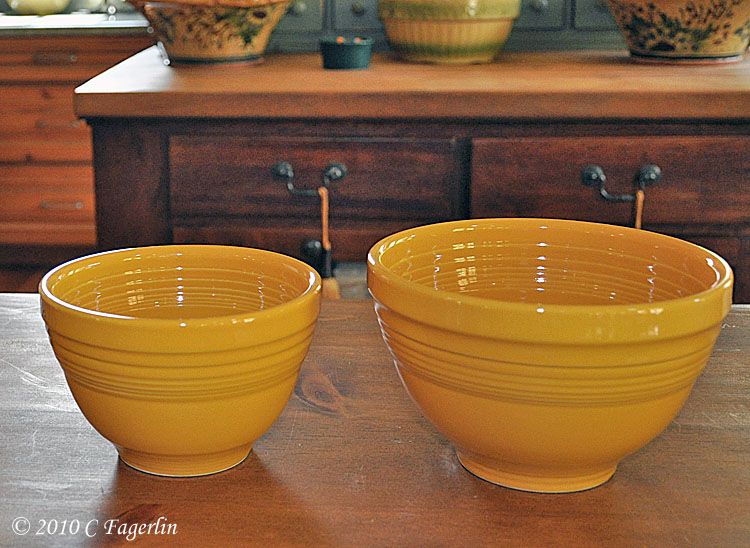 The color is "Marigold" and this is the set of Baking Bowls in 1 quart and 2 quart sizes to accompany the three larger Baking Bowls released in 2008 (limited run of 75 weeks in production) in anticipation of the upcoming 75th Anniversary celebration in 2011.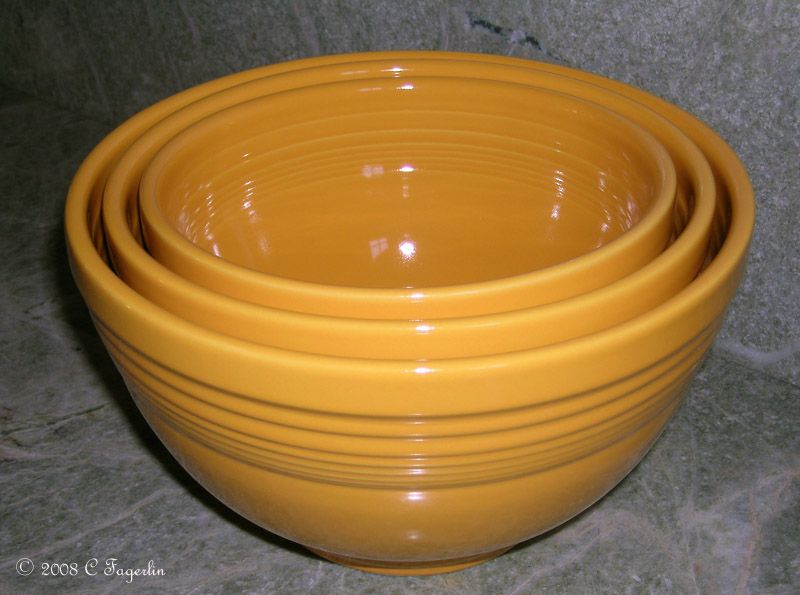 In 2009 the 19 1/4" platter (again for a limited 75 week run, which ends 9/01/10) in Marigold was released. This is truly a HUGE platter, shown below with the two small Baking Bowls and then in Ivory holding a 32pound turkey.