I don't have a lot of blue ...... but especially for this Monday,
I've put together a classic blue and white tablescape just for all the BLUE lovers.
and
Vintage tablecloth shown with Post 86 Fiesta in Periwinkle, White and the limited run
Sapphire. Chargers are Made In China, napkins from Cost Plus years ago,
napkin rings from Crate and Barrel also years ago. Flatware is vintage "Deauville" and
the glassware came from Pier 1. The Sapphire pitchers and other pieces in the center
were "not officially produced."
'Iceberg' roses from my garden picking up the candle light.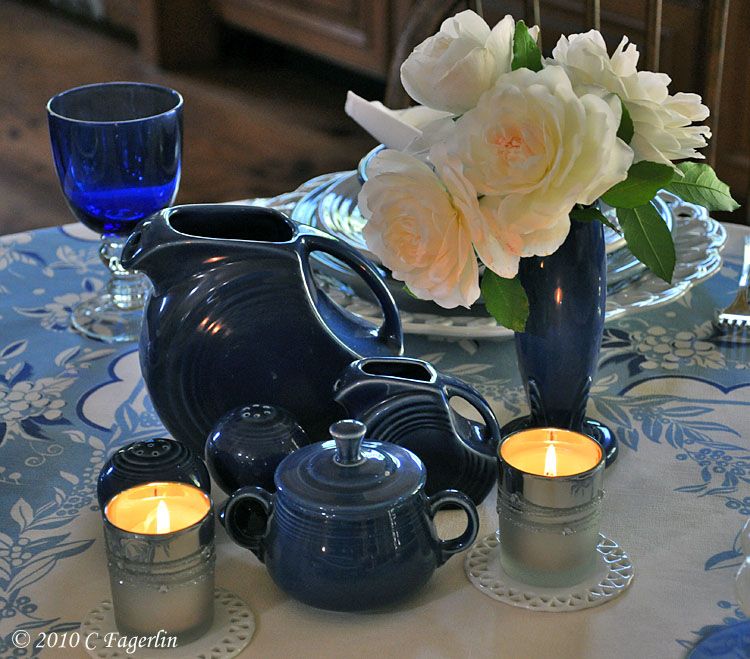 Sapphire juice pitcher , bud vase, S&P, mini disc pitcher and individual sugar bowl.