flower buckets out in my garden shed.
One was pastel yellow, one pastel blue from Michael's years ago,
another was a nice heavy weight authentic galvenized bucket. Some spray
paint, clear sealer and some glaze gave my mis-matched flower buckets
a whole new lease on life.
I printed out the graphics onto scrapbook paper, sprayed with clear sealer, glued down
with instant decoupage, let dry, then glazed with a water based glaze from Lowe's. When
completely dry all the buckets were sealed with a couple coats of clear sealer.
So my group of mismatched, unloved flower buckets are now destined for
center stage holding roses from my garden this summer.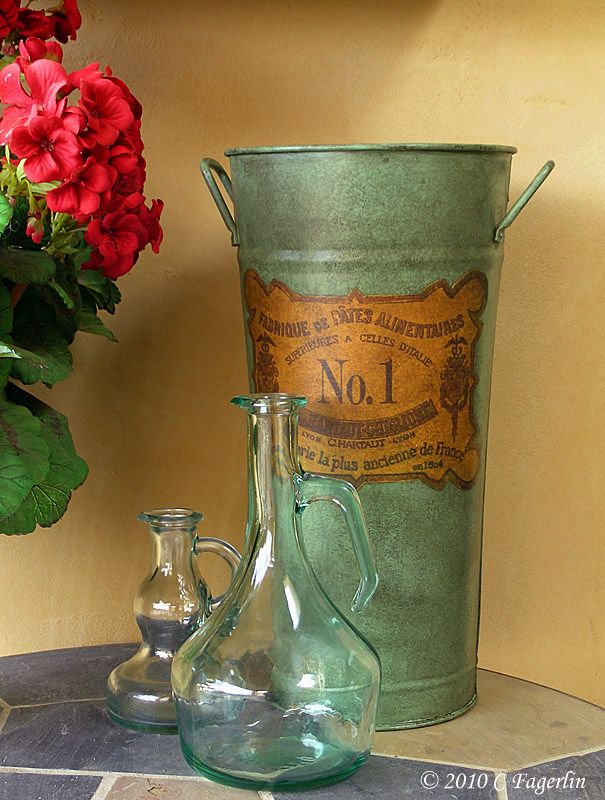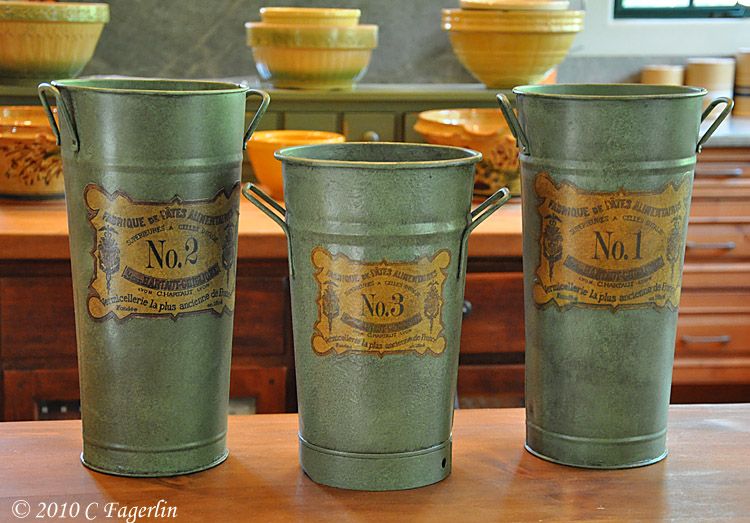 I'm joining:
Originally posted April 17, 2010 for: