Come join the fun and show us your latest creative cloche creations.
"The Lavender Rabbit"
"Chicks Under Glass"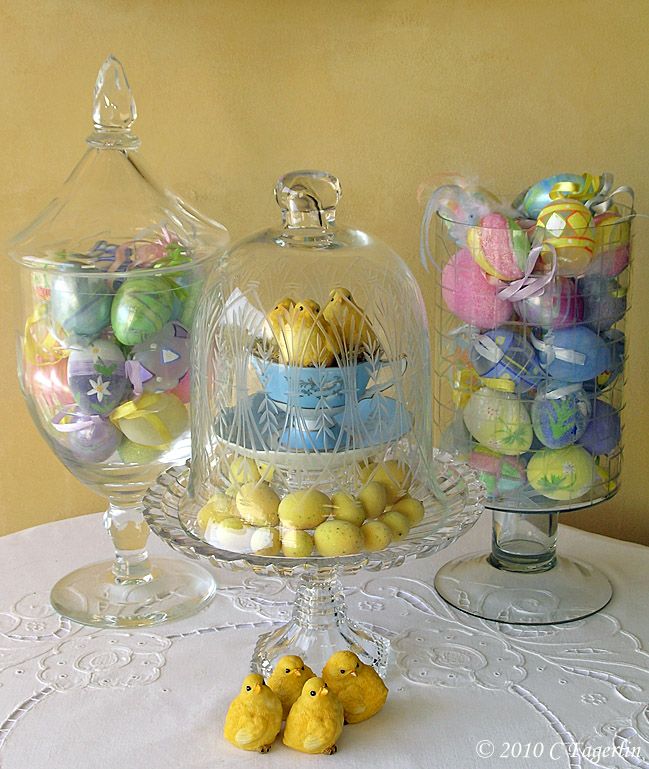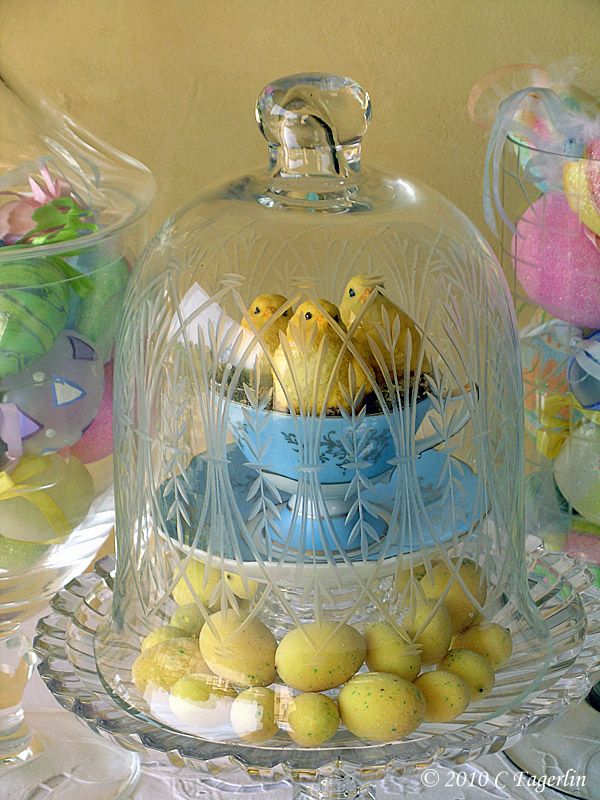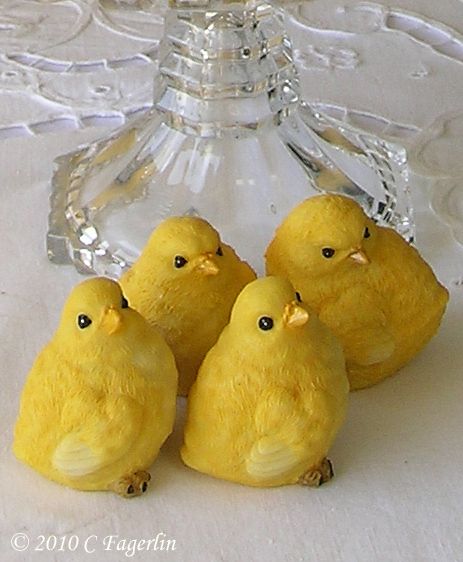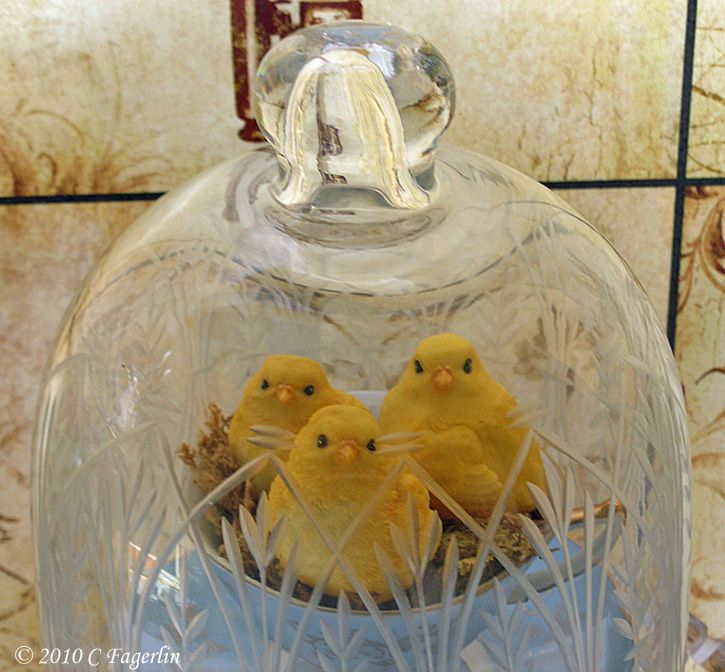 "Easter Basket"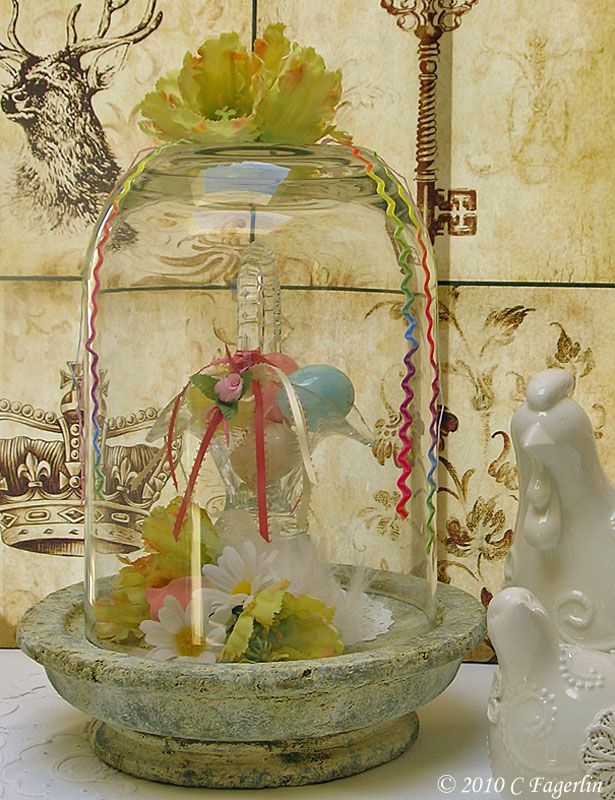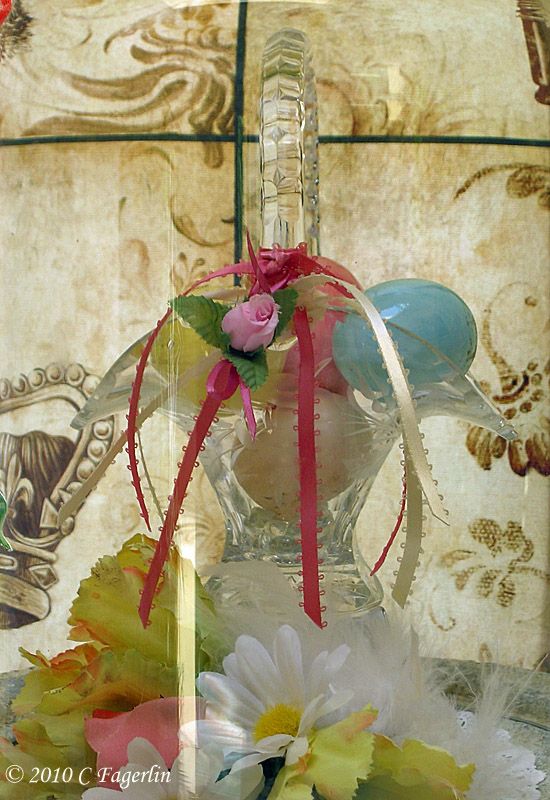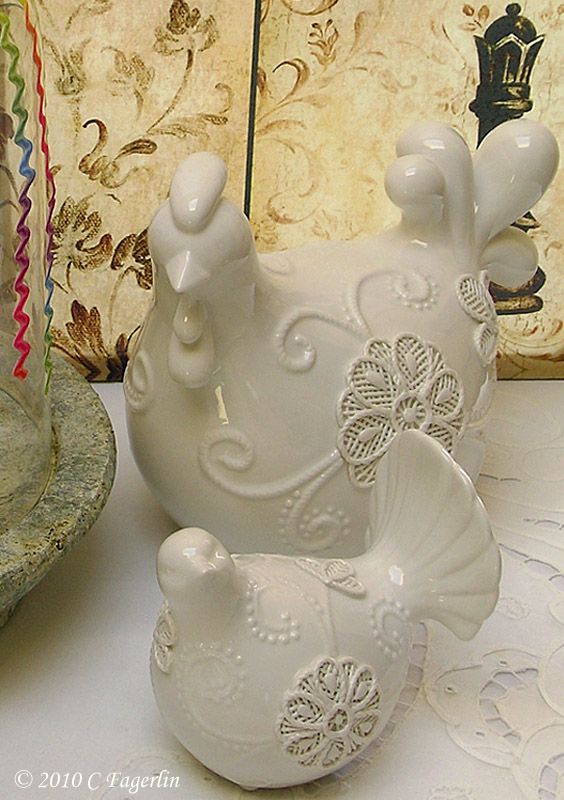 "Easter Bonnet"
I find it pretty difficult to photograph a cloche and find that all the reflections inside the house and outside just make it more of a challenge. Unlike most reflections, I thought this one of my garden actually enhanced the mood I was trying to set for an old fashioned Easter bonnet.
Other cloche posts here on TLRT: