Vintage tablecloth featuring bulbs and flowers with Fiestaware 2000 Juniper
dinner plates, Post 86 Rose luncheon plates and Post 86 Chartreuse bowls.
Also Juniper salad plates and small Chartreuse berry bowls with vintage glassware.
Flatware and napkins from Home Goods, napkin rings from Pier 1.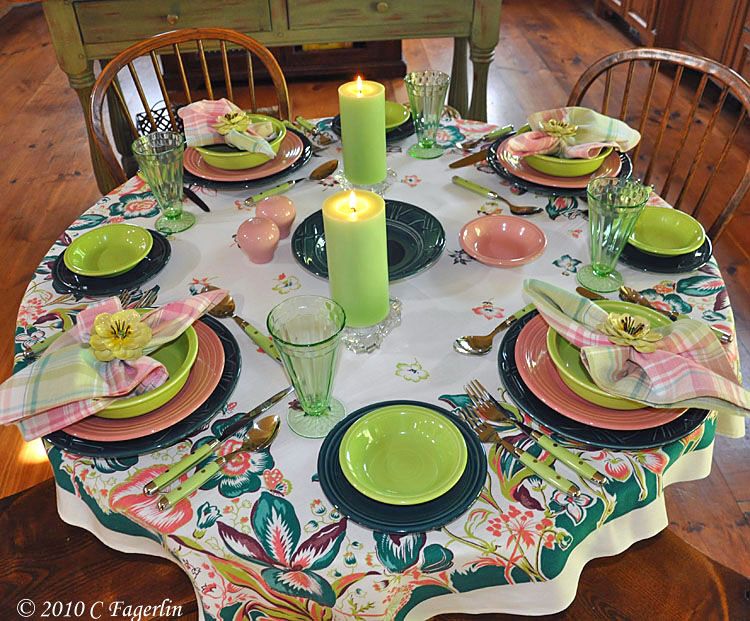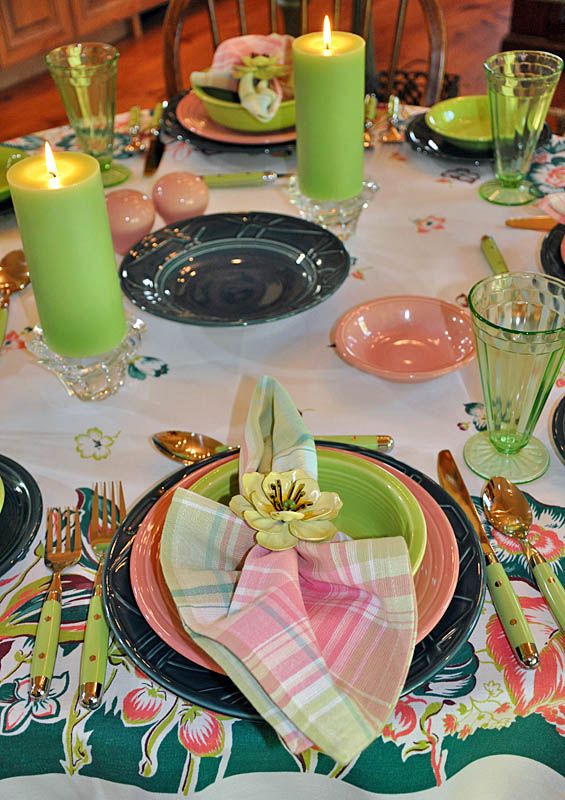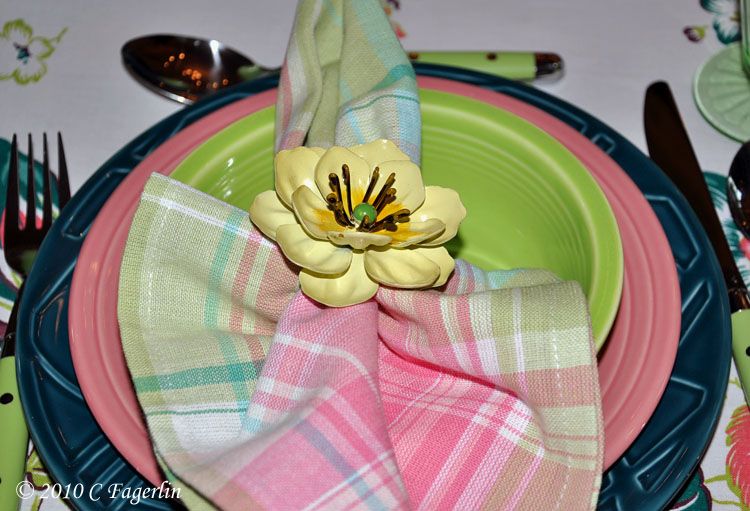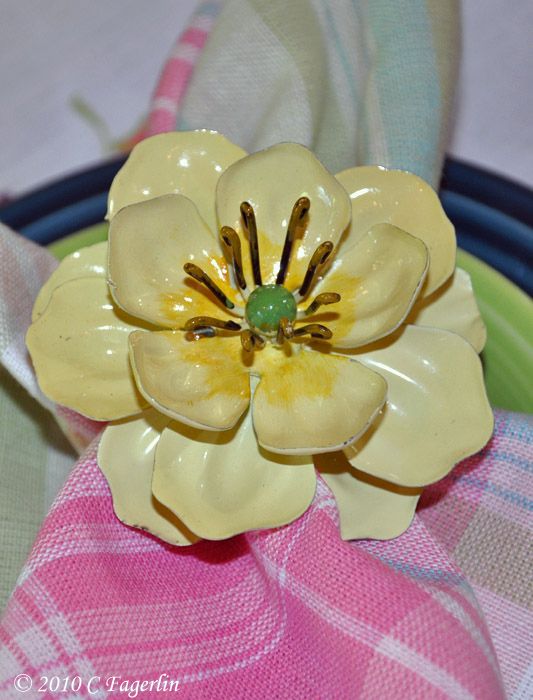 Simple dinner tonight, chicken strips and a small green salad!
Quick and easy to prepare, very filling.
2 boneless, skinless chicken breasts cut lengthwise into very thin
strips (works best if they are partially frozen); toss strips in seasoning
mix of your choice, some chopped garlic and chives.
(Dry Italian salad seasoning or spicy pepper mixture is what I usually use)
2 eggs beaten
Cracker crumbs processed very finely in a food processor, I usually use
whole grain or wheat crackers, something with some flavor.
Dip chicken strips in egg and then cracker crumbs, fry in very hot oil for just
a couple of minutes. The strips are so thin that they cook through very quickly.
Remove to paper towel to drain, serve with balsamic vinegar dipping sauce or
other salad dressing/dipping sauce of your choice.
No finished product to show you ........ waiting for Mr. TLRT to return from his afternoon stroll!