Last week I posted images of three big guys throwing up flower stalks.
Here's an update on their progress a week later.
Agave celsii is shooting for the sky.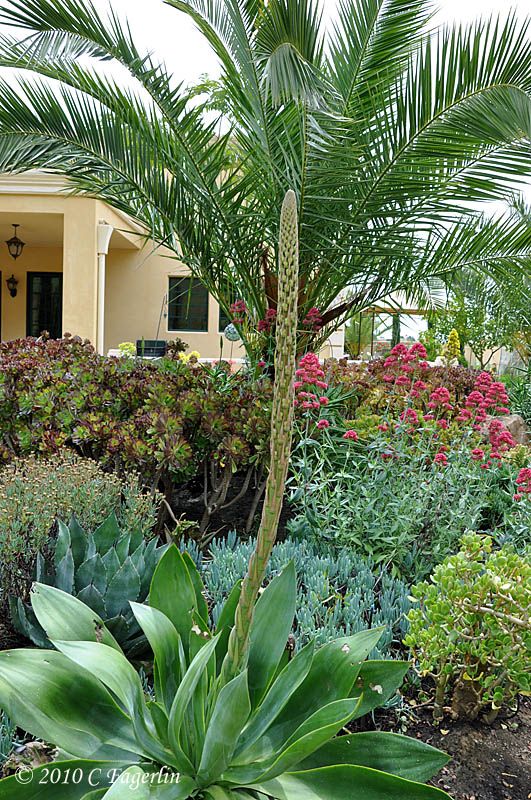 Compared to last week.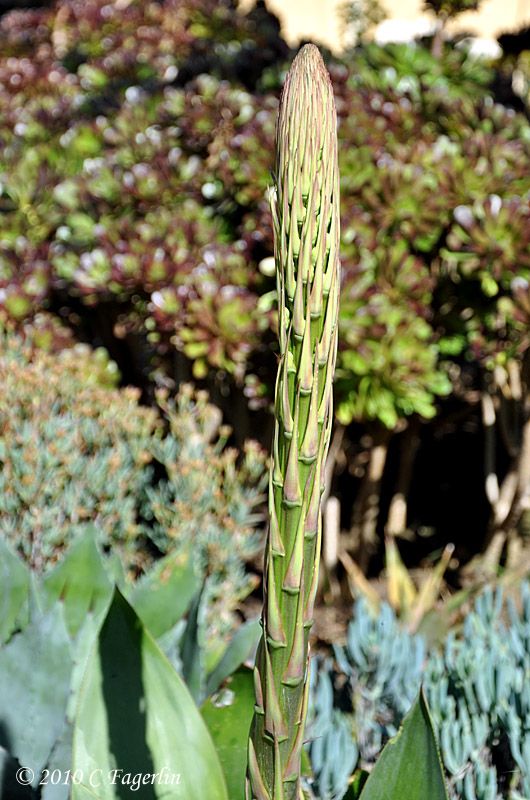 Puya alpestris is building some flower power and spreading its wings.
Here it was last week.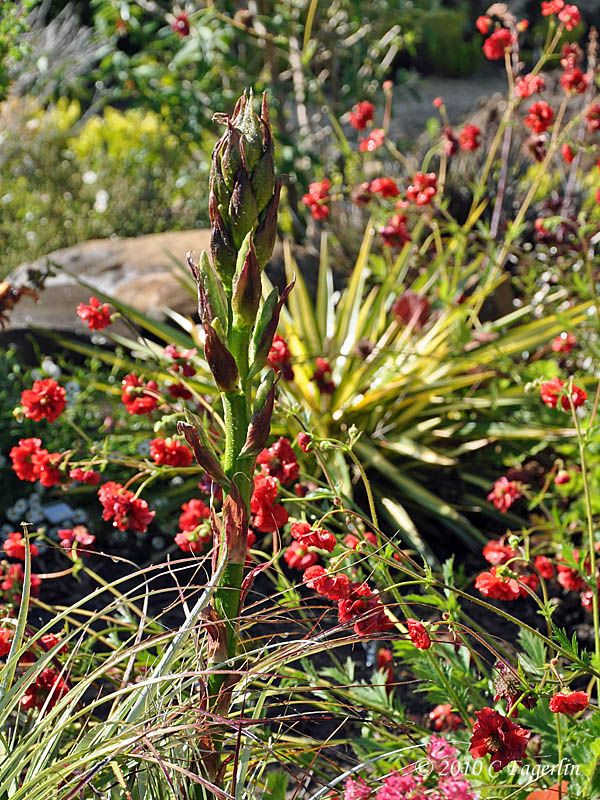 Here's what is hopefully to come if it doesn't rain too much. From May 22, 2008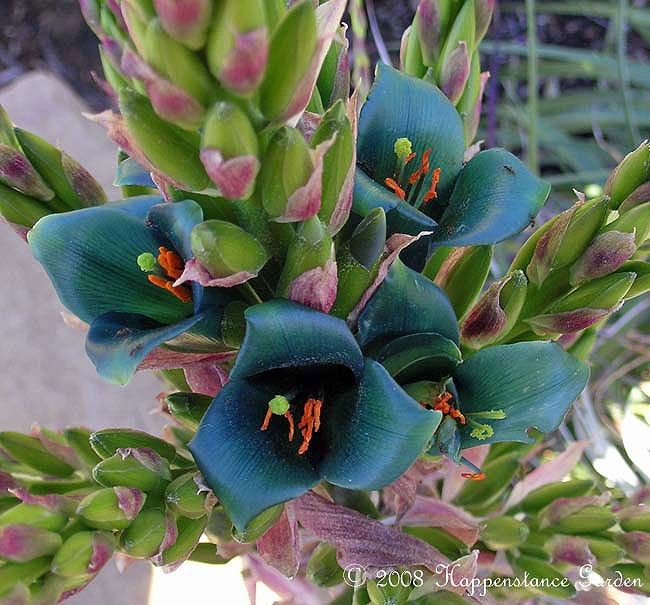 Updates to come......