I mean that literally! BIG things are happening in the garden this week.
Seemingly out of nowhere, the promise of big events are showing up all over.
Case in point: Agave celsii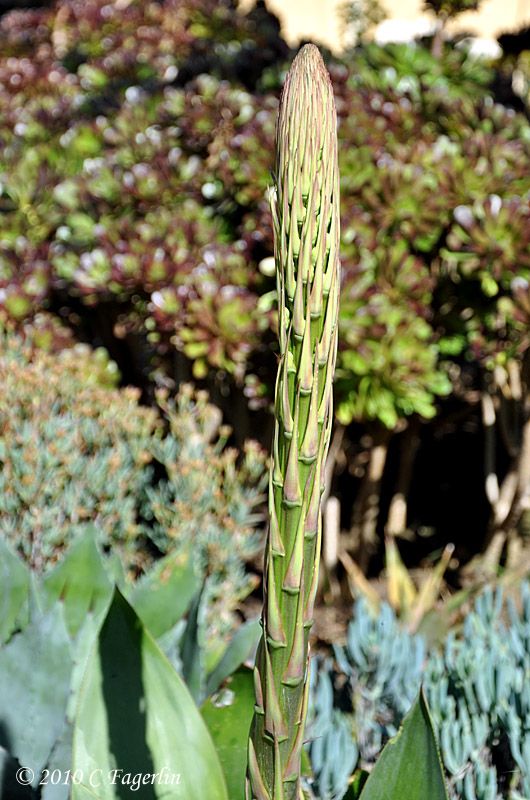 Puya alpestris - I can barely contain my excitement!
This didn't bloom last year, but did the prior 2 years.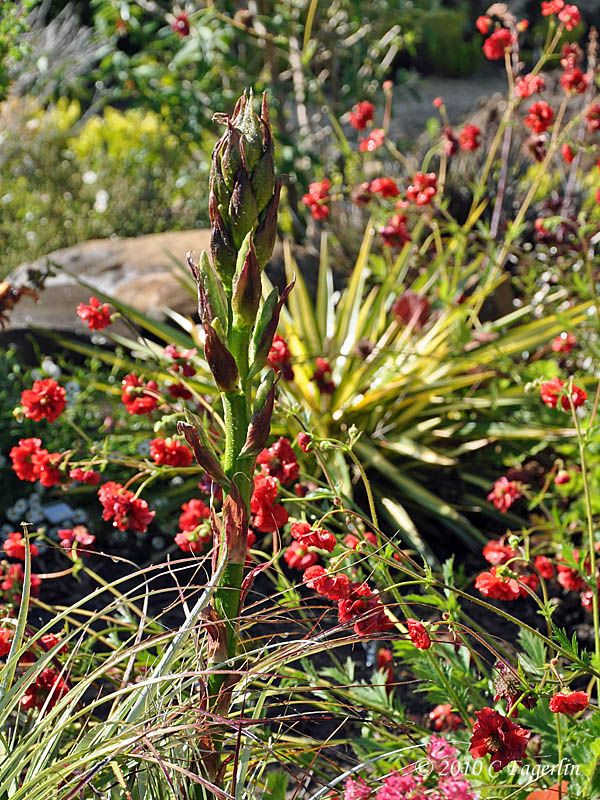 Here's a shot of the Puya flowers from May 22, 2008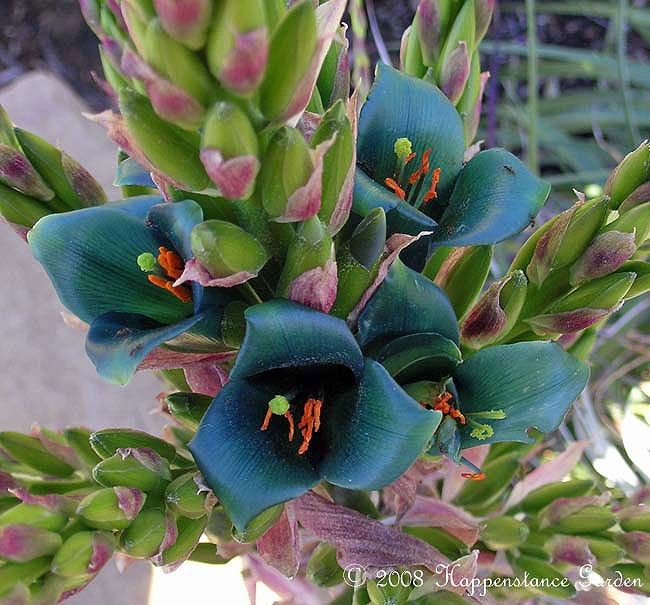 Yucca recurvifolia
Updates to come......