Come on over and see all the new DIY's this week!
I'm really bad about remembering to take BEFORE pictures.
My project involves a vintage piano bench and an old rustic garden table for
Phase 1. A set of dining room chairs and table are on the TO DO
list for Phase 2 sometime soon.
This garden table was originally painted off white and turquoise and lived
in my sunroom at the old house. At some point I painted it an antiqued greeny-gold.
It was never a "good" piece of furniture, made in the Far East of mahogany and
meant to be used in a garden or patio setting. Weather resistant and a bit rustic, it
always made me smile because of its faux high style and painted finish.
When we built this house three years ago, there really was no place for it and after
trying it in a few places that didn't work for me on the patio, it was relegated to
living in the side yard exposed to the elements. I walked by it a few weeks ago and
felt very sorry for it, with its now chipping paint and utter look of despair.
A friend in Chicago years ago had a favorite expression about gentrifying
a piece like this, " It's like putting earrings on a pig."
Well I'm actually quite pleased with this little piggy and may yet
find a place for it on one of the patios when I finish Phase 2 of the project.
For now it's living inside and enjoying it's new found "earrings."


Sand paper, clamps, some glue, paint and glaze.
Painted with several colors of gray paint, the first coat of glaze
is on and ready to be wiped off.
This was the piano bench in its old home, with some friends
decorating it. Sadly all but my white cat Homer are no longer with us.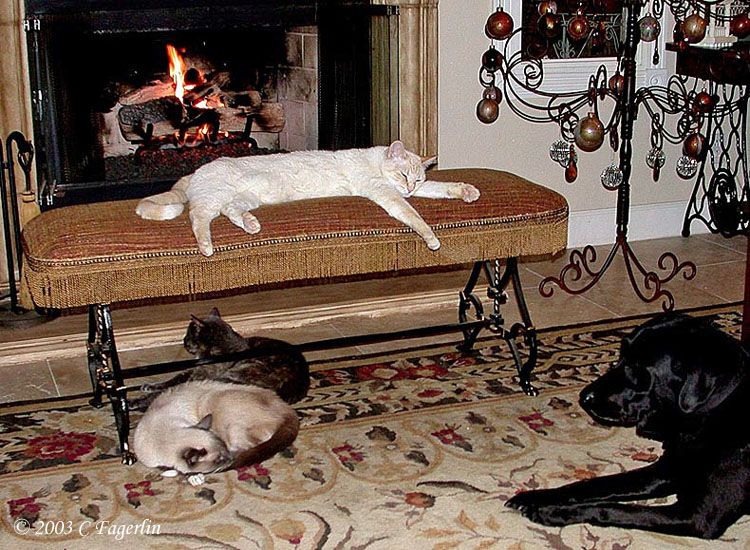 And here is the piano bench recovered and painted with
the same gray paint and glaze as the table.
The fabric is my favorite toile. I have close to a hundred yards of this
fabric from the drapes at the old house. I've made tablecloths, pillows, now
the bench and probably could line all the walls in the bedroom with this
same fabric ....... no, I don't think that's going to happen!
And here are the results.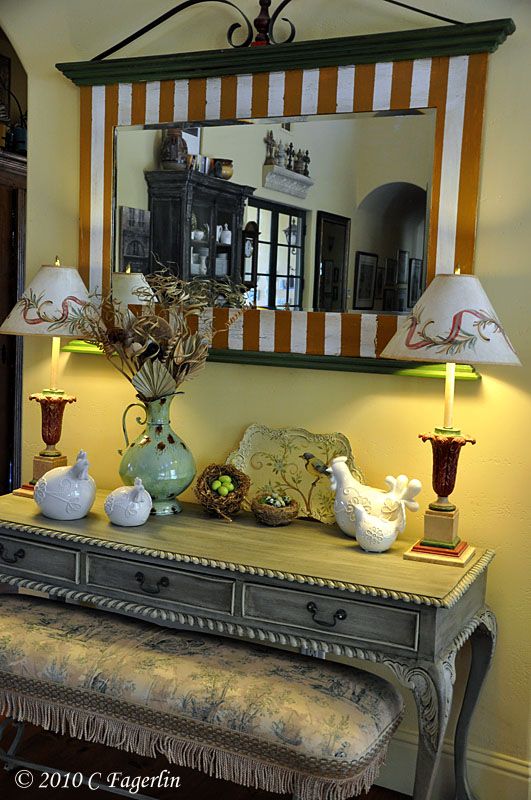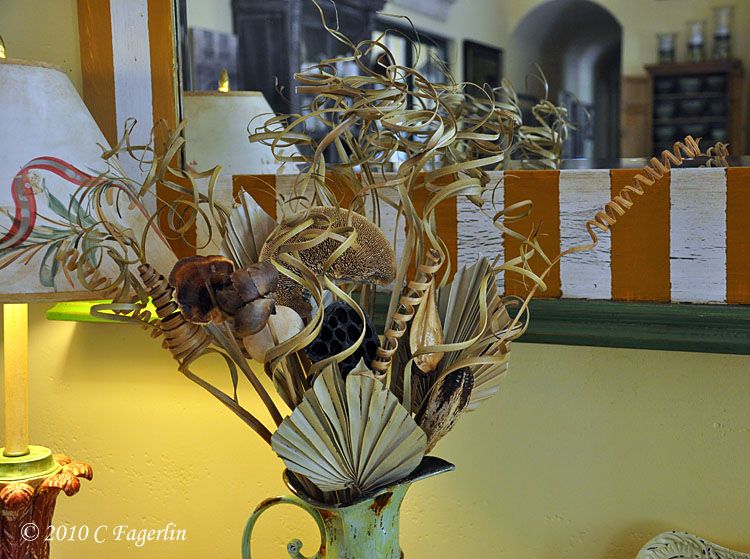 It doesn't take much to amuse me and I smile everytime I walk by my "new" table.
Oink! Oink!