Since I started blogging late in August last summer, I've had a lot of questions about
my kitchen. I thought I'd share how it came about in 2006. Some of the early images
take a bit of imagination, but I'd done a smaller very white version of this kitchen in
our last house so I had a vision from the beginning and eagerly awaited every nail and
piece of wallboard. Feb 2006 it was gonna happen!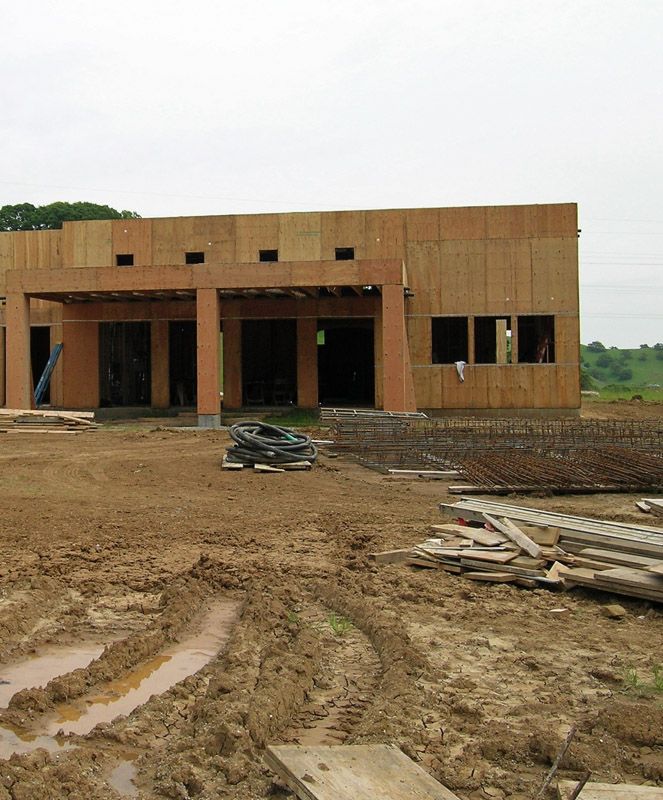 The windows on the right are above the kitchen sink. It was a very wet February!
Can you visualize it yet?
How about now???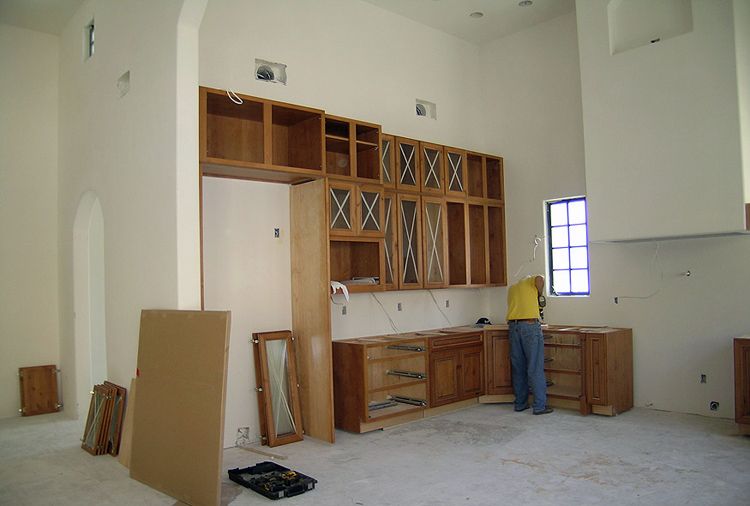 Now it's easy ..... woohooo it was time for cabinets!
And then came the paint. There are three colors of paint on the walls and ceiling.
Dining in style!
The hardwood floors protected by "pink" paper. We had already started moving in,
even though the house was not yet completed. I did the stenciling on the walls and
then started the big job of moving dishes from one house to the next by the carload.
Things have moved around in the cabinets over the last 3 years as I've settled into this
kitchen. It is a design that works for me, just fine tuned from the last kitchen I did.
Here it is today with a table set for turkey dinner on this lovely Sunday afternoon.
I'll be sharing the tablescape for another of Susan's parties on Thursday. Be sure to
stop back for Tablescape Thursday this week for details on this table.
I'd be happy to share additional details of how this kitchen morphed from wood and nails into
a wonderful place to cook and gather with friends and family. Ask your questions, cause I
never get tired of talking about dishes or my kitchen!