I'm joining all the bloggers over at Notes From A Cottage Industry
Weekly Words To Live By
*********
If I were running the world I would have it rain only between 2 and 5 a.m.
Anyone who was out then ought to get wet.~
William Lyon Phelps
*********
I've never seen a storm like this in the 30+ years I've lived in California.
More like a midwest summer thunderstorm with some hail thrown in.
Yes, there was thunder and lightning and probably a couple of inches of rain
in the matter of an hour.
The skies began to darken and there was that funny light that sometimes
accompanies the coming of a tornado. Creepy.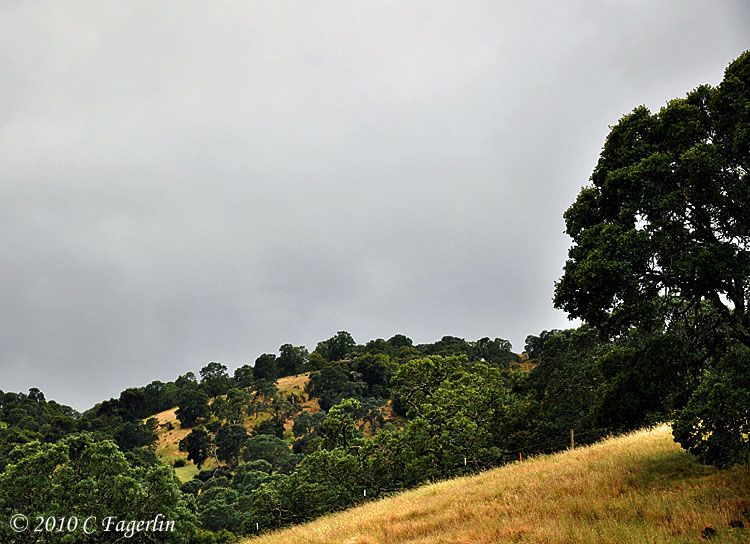 I didn't go out during the storm, not gonna get the new camera wet!
(I'm a little sensitive about cameras and water, since my last Nikon
was drowned while sailing on our boat in Mexico about 5 years ago
and I had been using one of my son's cameras ever since.)
Lots of water standing around, most of the paths in the garden were actual
running streams and the "dry creek" on the back of the property was
roaring along like a mountain creek in the Spring. Lots of the mulch we
spread this morning had migrated to other places!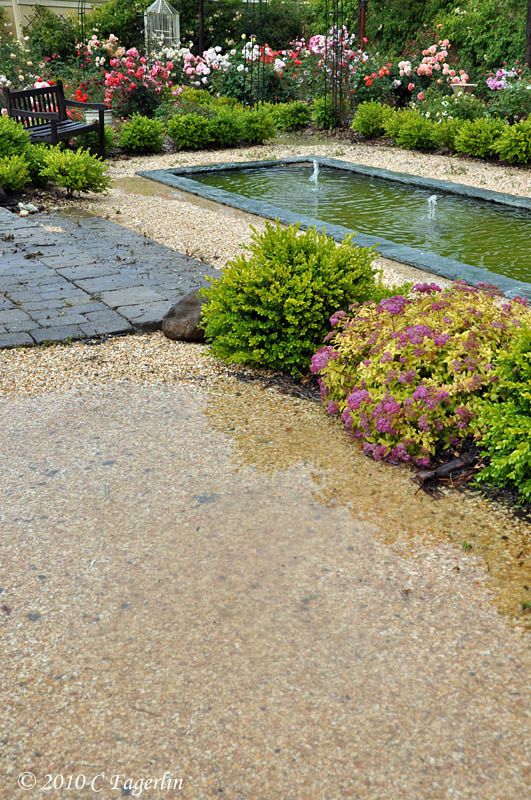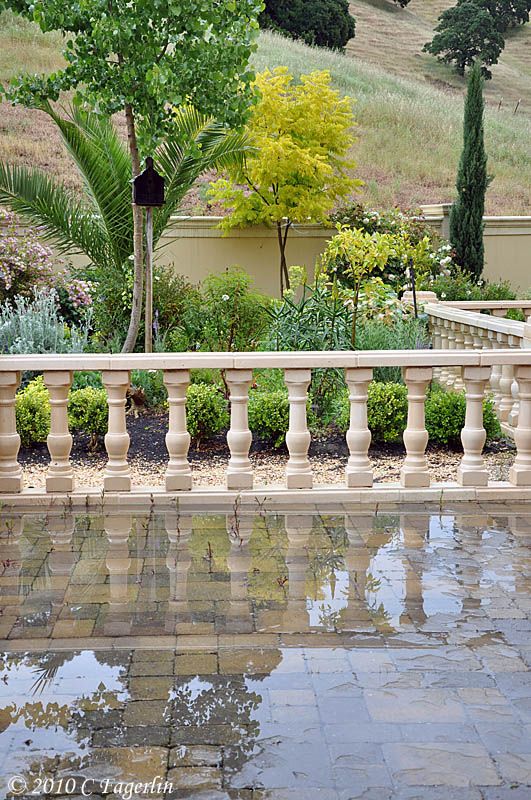 I walked down to check the koi pond and couldn't figure out from a distance, I'm very near
sighted, what the heck was on the plants. This is a form of giant Gunnera, with a smaller
cousin to it's left. Check out the hail in my "tropical" garden!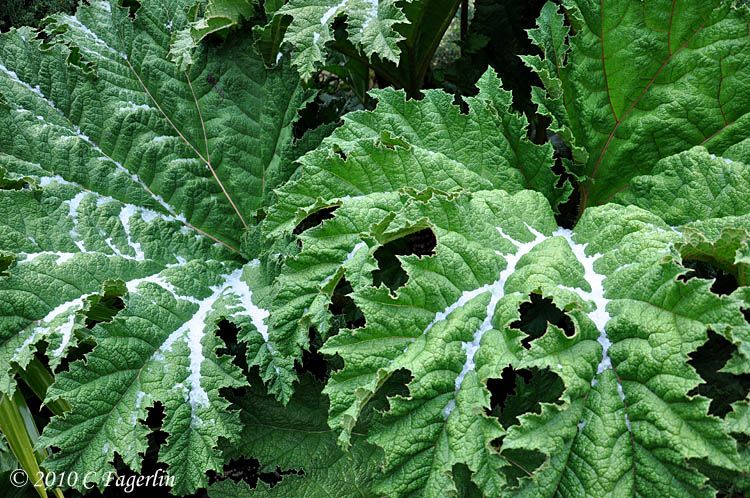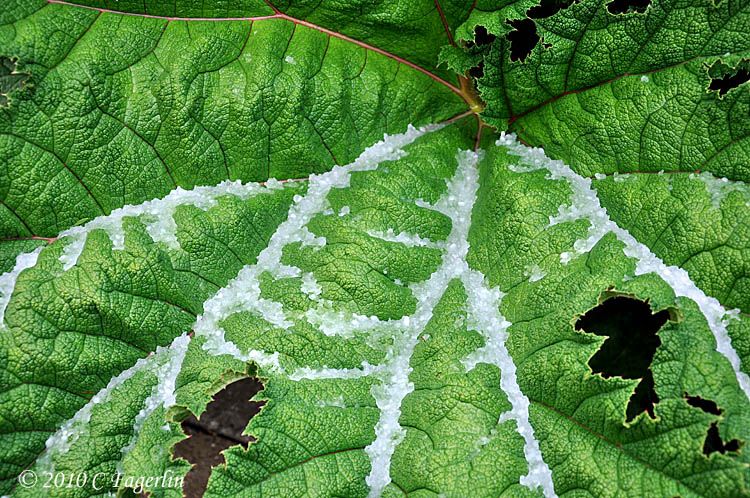 The roses and most everything else in the garden will recover and probably not show
any lasting damage from the hail ...... the succulents are another thing. I have
succulents still showing the scars from a hail storm 10 years ago in my old garden.
They are troopers though, and will only be pock marked and not down for the count.
The clouds began to part .......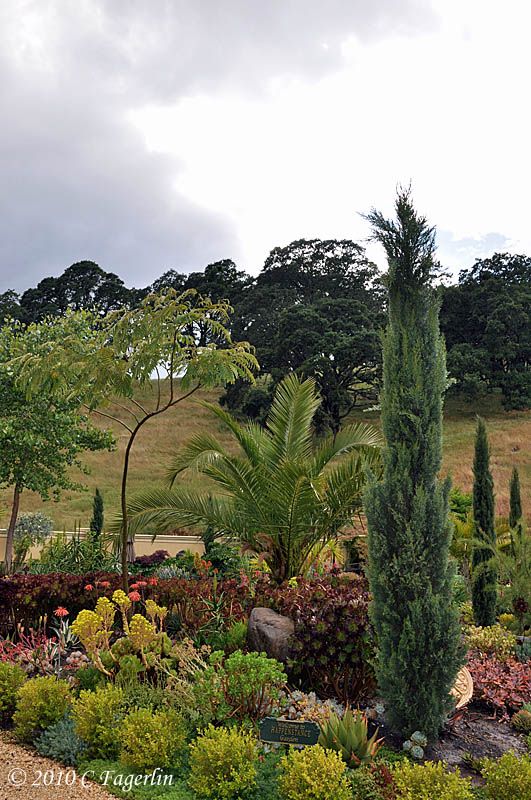 And the garden did survive. You can see from these pictures that the grass has
started to turn from green to brown as the warm (er) months approach.
Warmer months? I am beginning to lose faith. It is May 22,2010 in Northern
California at 4:30pm and it is

46 degrees

and there is HAIL all over!