Come on over and see a wide variety of special posts from all over blogland.
A couple of months ago here on TLRT I shared some of my green mixing bowls
from the 30s and 40s in an antique pine cabinet.
Since we built this house about 3 years ago I have not had a place to showcase
my collection of mixing bowls in one place, so I now rotate them a couple of times
a year. I'm finding that small batches of bowls make for more enjoyment and bringing
out a new group is like Christmas, whatever time of year it might be.
Here are the greens.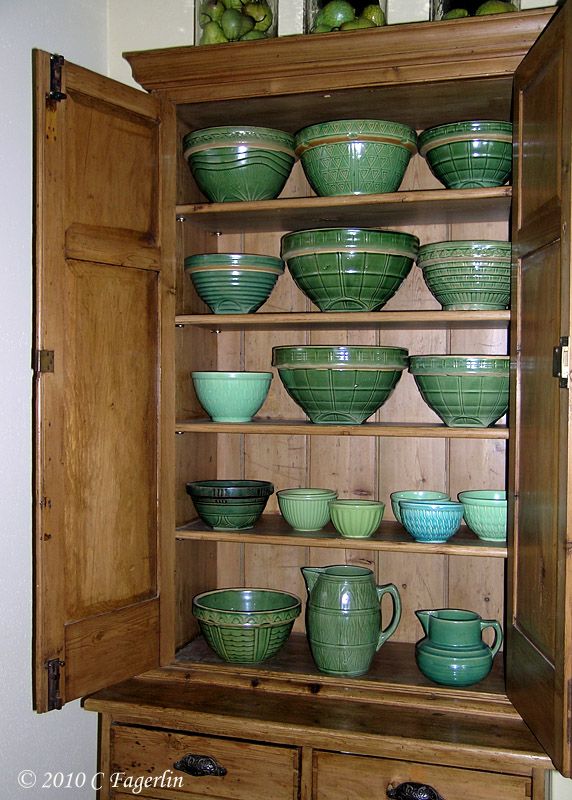 And here is the new look as summer approaches. Please note that I didn't paint the walls
since the original post ..... it's the new camera that requires no flash inside the house and
doesn't fade the color of the walls like the old camera with flash. I'm still in the very early
stages of learning how to use the new camera, so bear with me.
Thanks for stopping by for Show and Tell Friday, hope to see you again soon!