Back in February I shared some of my MIL's vintage things
and as Mothers' Day approaches I'm again thinking about how much I miss her.
Ida loved to do needlework and she especially enjoyed needlepoint pieces.
Here's a little footstool she did probably in the mid 1960s to go with a vintage
rocking chair that I'll share another time.
The rustic framed pictures on the wall are painted glass framed in old barn wood.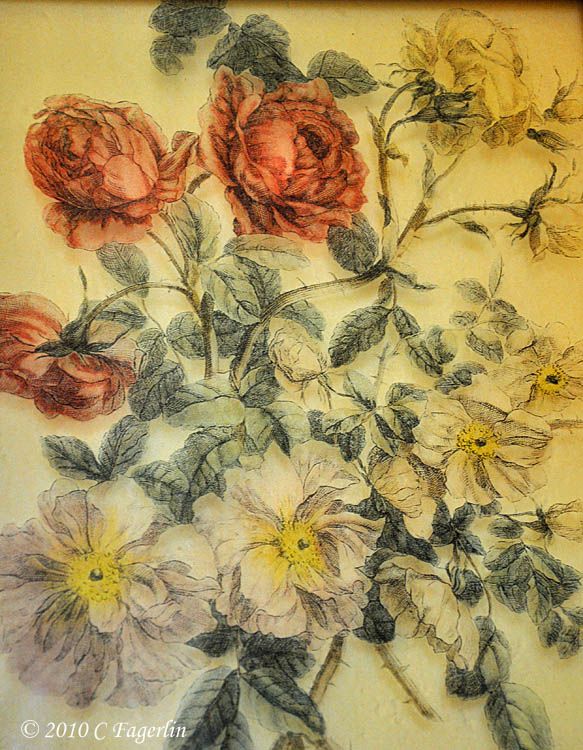 Ida was a regisered nurse who was first a public health nurse in Detroit
in the 20s and an infant nurse in the 30s before her two sons were born.
She went back to work for a couple of years when she was in her 60s to
qualify for social security.
Do you remember when nurses all wore their starched caps and nursing school pins?
Her school pin is here somewhere, just couldn't locate it this morning.
This was her cap in the 1960s, not nearly as fancy or pretty as the
original one from her graduation picture.
Happy Mothers' Day to all moms, nanas, grandmas and to Ida.