out all the make overs and clever ideas.
I've had these planters for years and they've had several different
"doos" over the years. In their most recent incarnation they lived
outside with succulents for hair. After a super cold and wet winter,
they were really in need of a new style.
At one time this gal's hair was really pretty, but after winter
she was balding and had brown roots. :-)
And here she is with her new style, just need it to grow in a bit!
And this gal had black mush for hair at the end of the winter, but
she is now joining her friend with the trailing ivy look.
And their little cherub buddy, was the saddest of all, water
logged and moldy.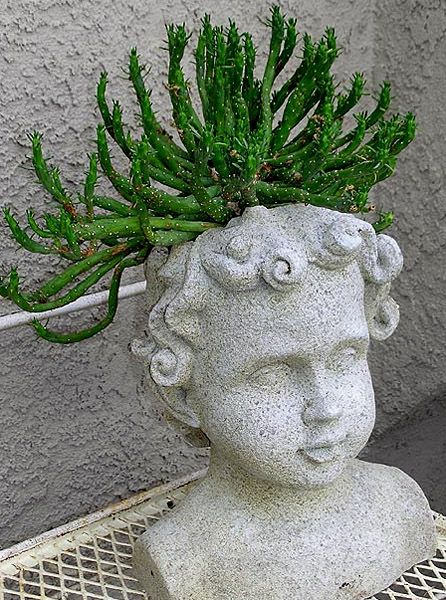 Seen here in better times several years ago and below with
his new look.
A can of "Fossil" spray paint and some glaze gave all three a new finish.

EDIT : 5/17/2010

Here are the two products I used for this project: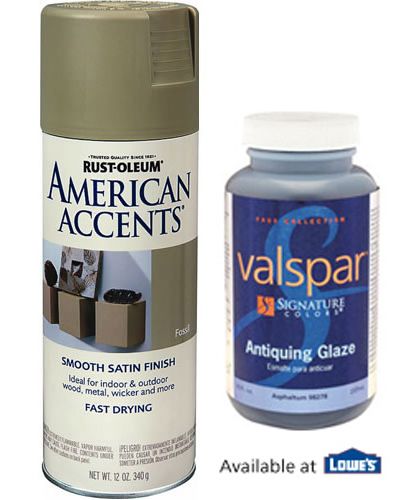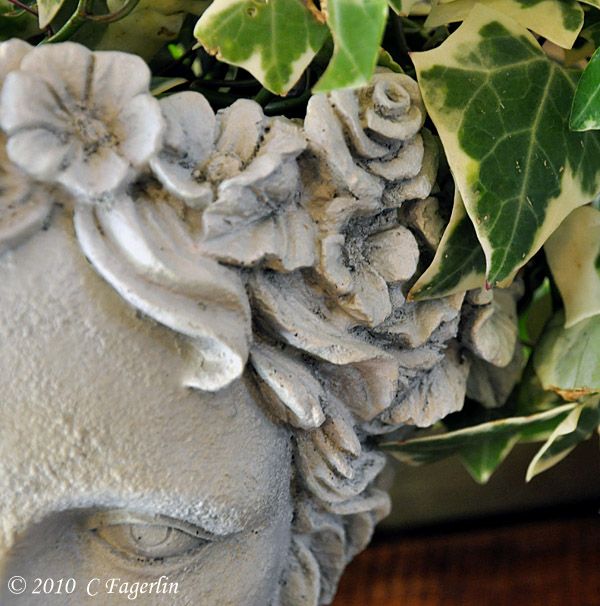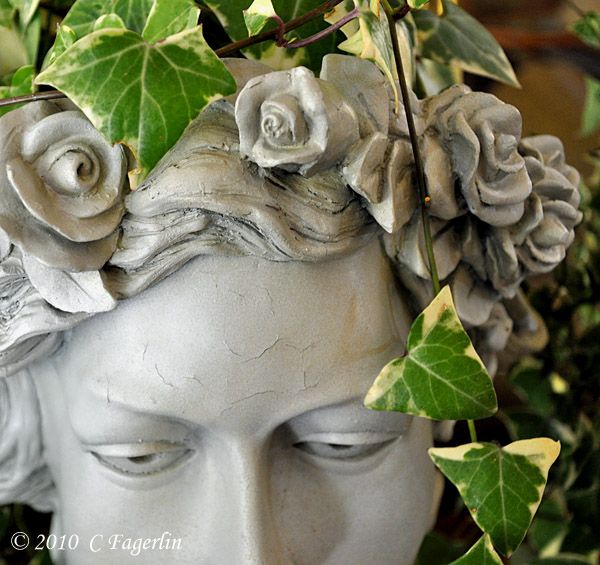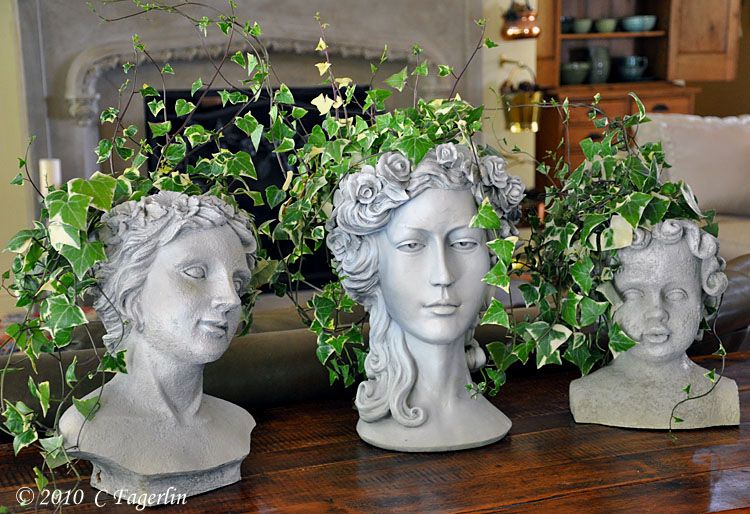 Thanks for stopping by, hope to see you again soon.