Bring some of your vintage treasures over and share!
Back in the 1930s and 1940s, in some cases even into the 1950s, theaters held special
Ladies Only nights, Dish Night and other promotion based events to draw in customers.
Homer Laughlin's dishes were quite often the dinnerware of choice for some of the promotions.
Examples like these are hard to come by and greatly sought after by collectors.
These four are among the plates I have in my collection.
The Post 86 Sunflower bread and butter plate was a promotional piece I had made by Homer Laughlin for a presentation I gave a number of years ago at one of the Homer Laughlin China Collectors Association conferences. Each attendee was given a plate at the end of the "movie." The event was set in an old time movie motif in one of the hotel ballrooms and included an old fashioned refreshment stand, ushers with flashlihgts and a multi-media presentation of
And here are the vintage examples.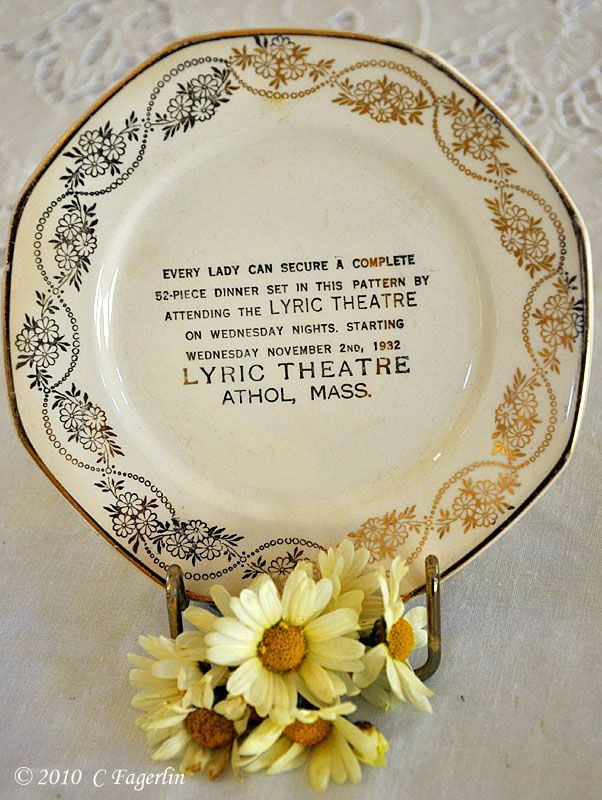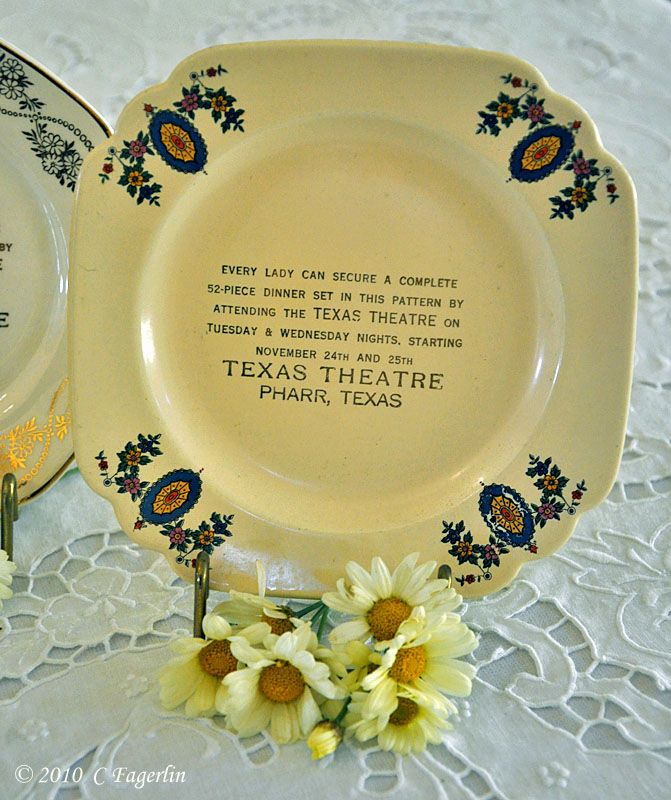 Some of these will be unmarked, but many are marked.
Here are a couple examples of two backstamps.
A Homer Laughlin backstamp will reveal a lot about when a particular item was produced.
The numerals and letters above indicate that this piece was made in March of 1941 at the
Newell, West Virginia plant #5. Over the years there were a lot of changes in the coding
system that sometimes make it difficult to determine when a piece was made. The best
piece of information is to know what your shape is, as opposed to the decoration, and when
that shape was first produced. That will help in deciphering the code when variations in
the numbering/lettering systems occur.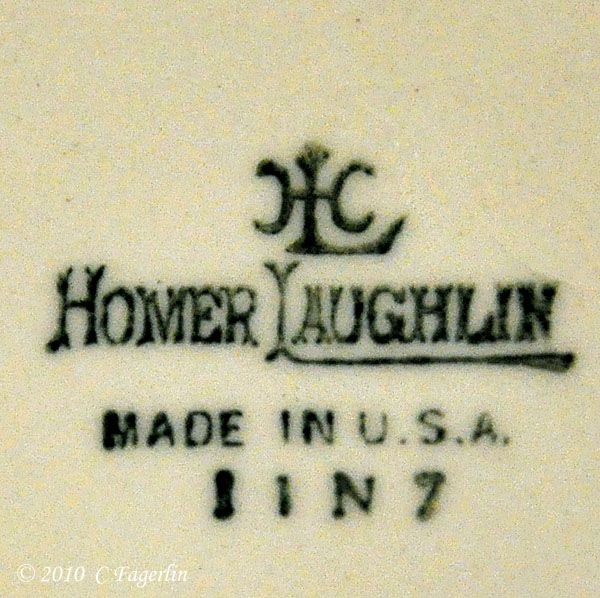 Thanks for coming by to see some of the more obscure items in my collection of dinnerware.
Hope to see you again soon.