When I was a little girl growing up in post WWII Germany, it was always an exciting day
when the chimney sweep showed up to climb on the roof to clean the chimney's. Dressed in black coat and tails and sporting a top hat with his coiled brushes and ladder slung over his shoulder.
It is considered very good luck to meet a chimney sweep and to shake his hand or better
yet get a kiss from him.
These three sweeps are part of my collection from when I was a child. Included are a cloth
doll, a Goebel Hummel circa 1950, and a little tin silhouette figure.
The saying on the figure, "I bring happiness (luck) into the house."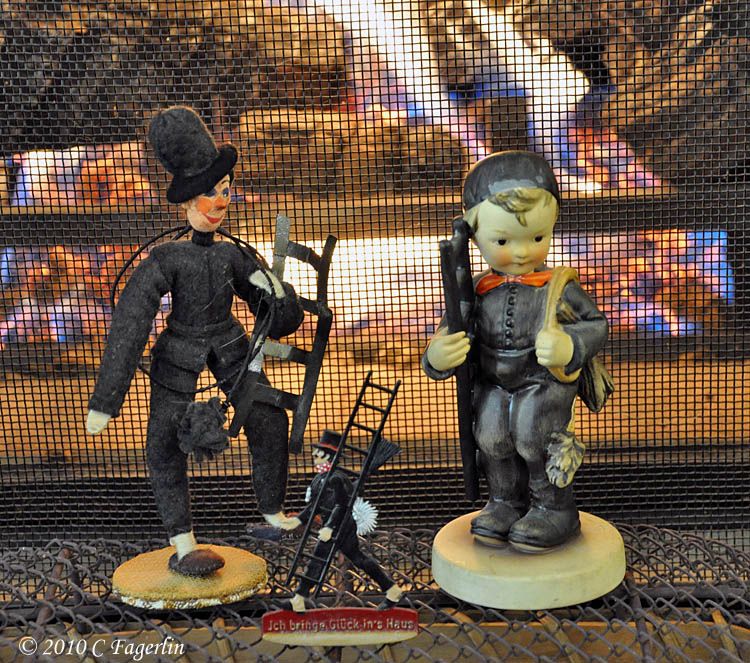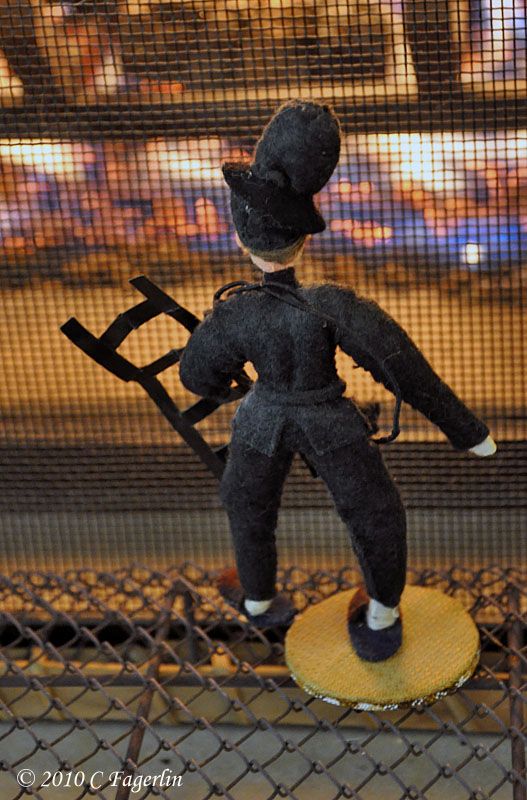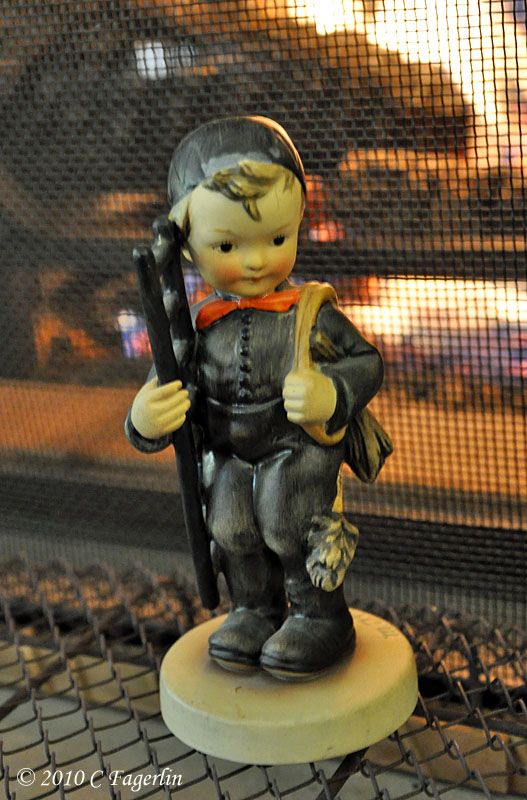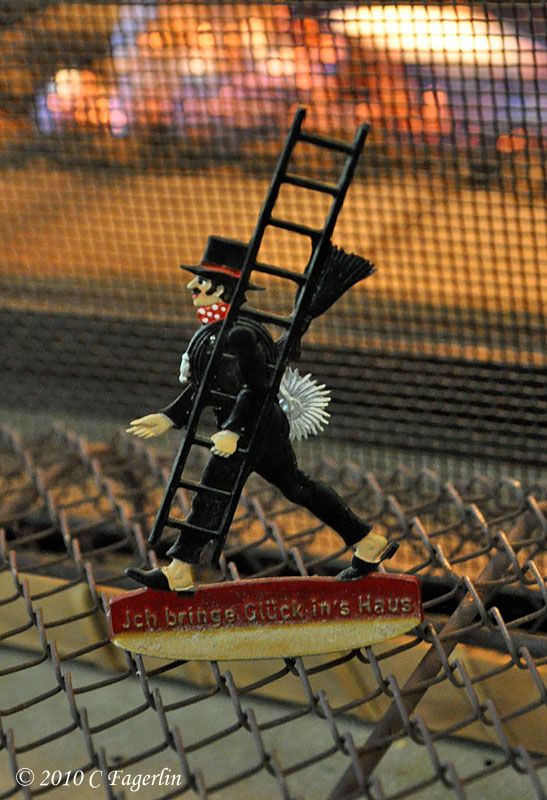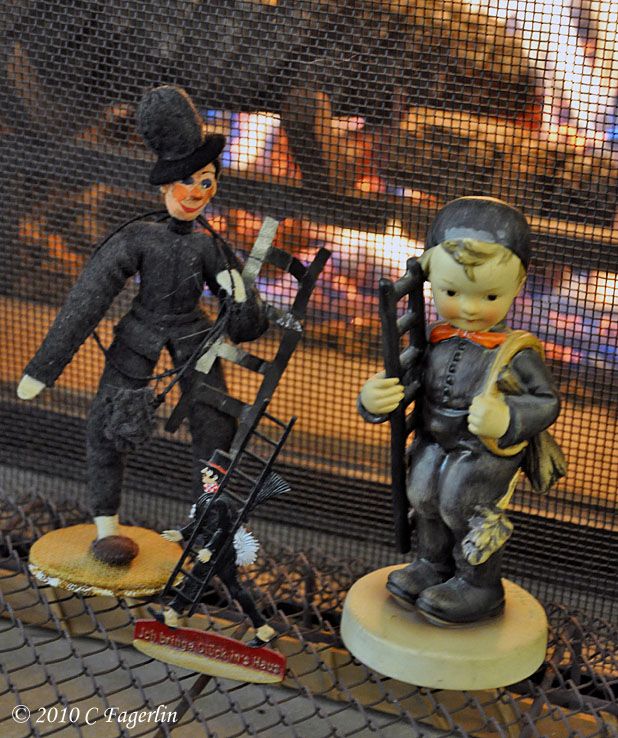 Thanks for stopping by for my Vintage Black Friday!