It's all about furniture, so bring one of your favorites over and share!
This antique French chest was my mother's and she always kept linens in it, which
is probably why I do the same. It is where all the over size tablecloths and holiday
cloths are stored. It is very old and a bit rickety, kind of like me. The drawers are
a little tight or loose depending on the season and the top has a crack in it.
But I do so love this piece with its flaws and its original hardware and even
a few spider webs underneath! I wonder if the webs are vintage?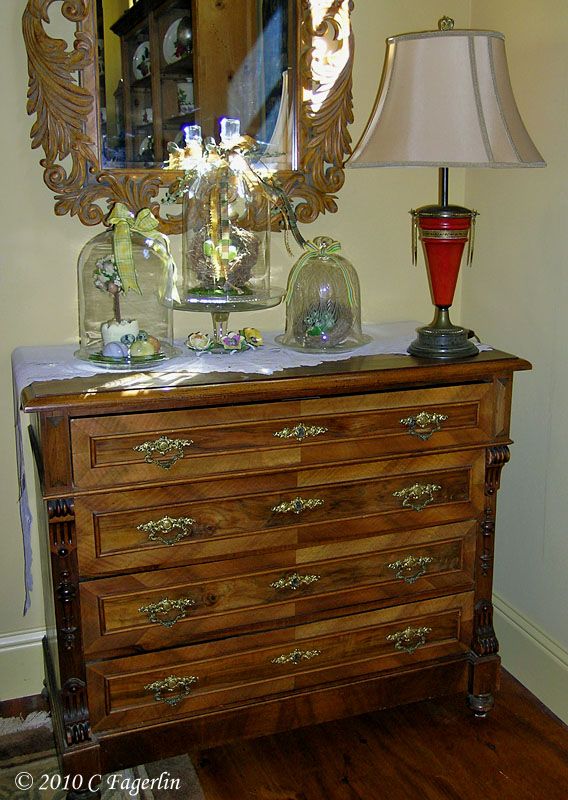 Thanks for stopping by for Furniture Feature Friday!