The Homer Laughlin China Company has made thousands, probably tens of thousands, kinds of dinnerware since the late 1800s right here in the USA. Their iconic Fiesta is probably the best known, but for collectors many of their other lines hold a lot of interest also.
OvenServe was a line of utilitarian ware for kitchen use, as well as some place setting pieces.
Many were left in the plain cream color, but lots were decorated with decals or handpainting
of the raised design. Here is an early ad for the best known decoration.
And a dinner plate with the original label still affixed.
There are several pieces in this line whose shape really appeals to me.
The shirred egg plate is one of those, with it oh so pretty little flared out handles.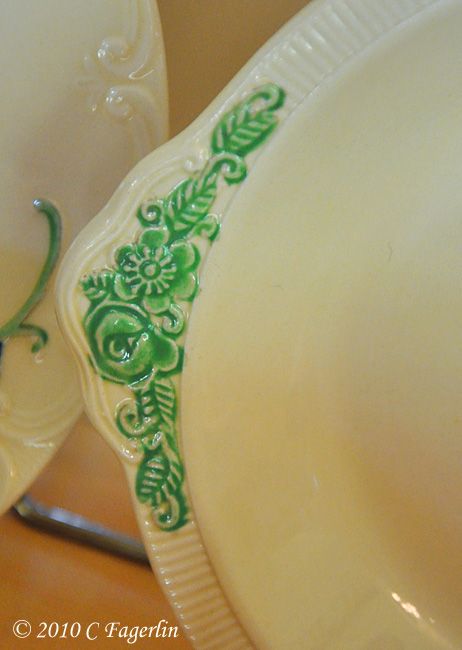 But, my very favorite piece is the "bean pot", seen here in a photocopy of an old brochure.
Perfect for the next time you make squab or need a little container for leftovers!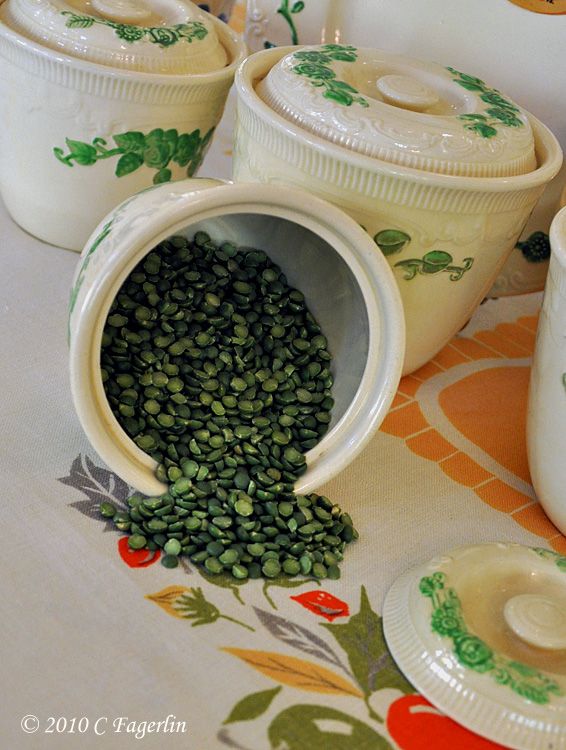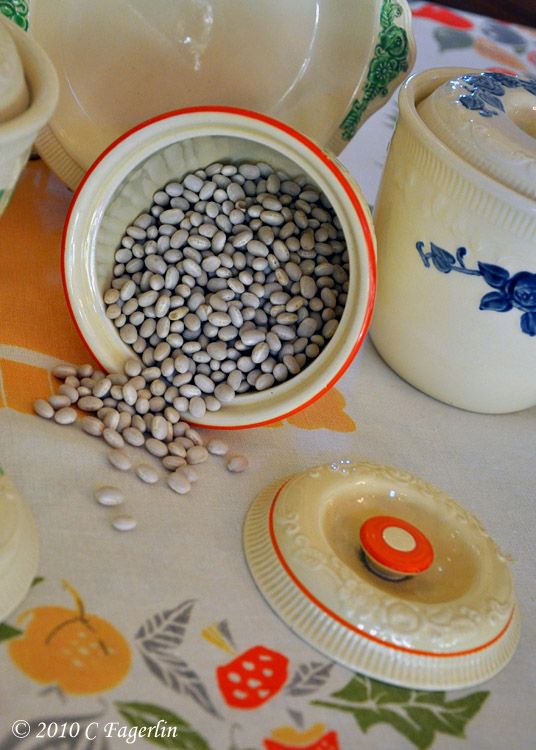 The bean pots came in different sizes.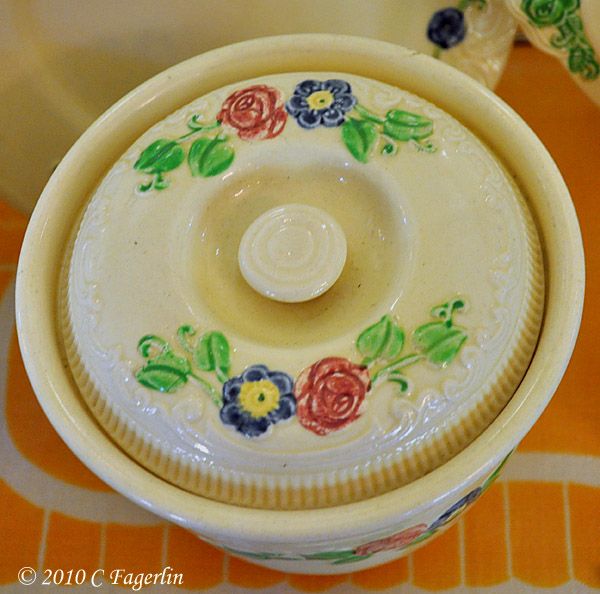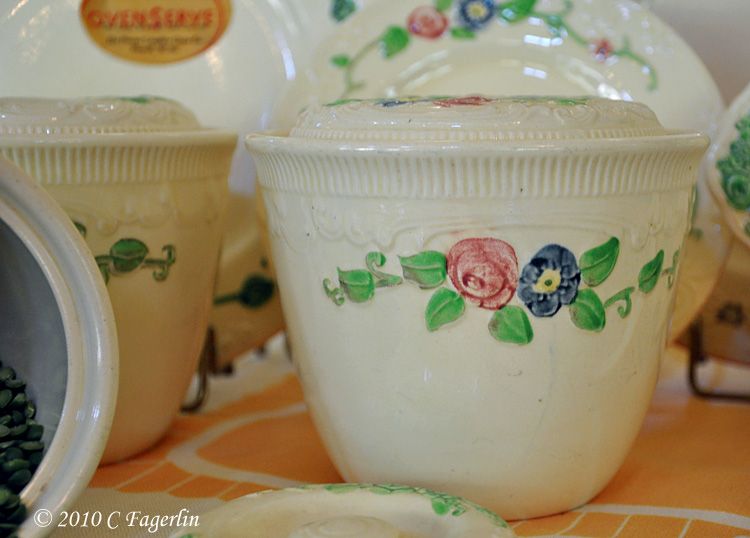 An example of another fairly common decoration on this line.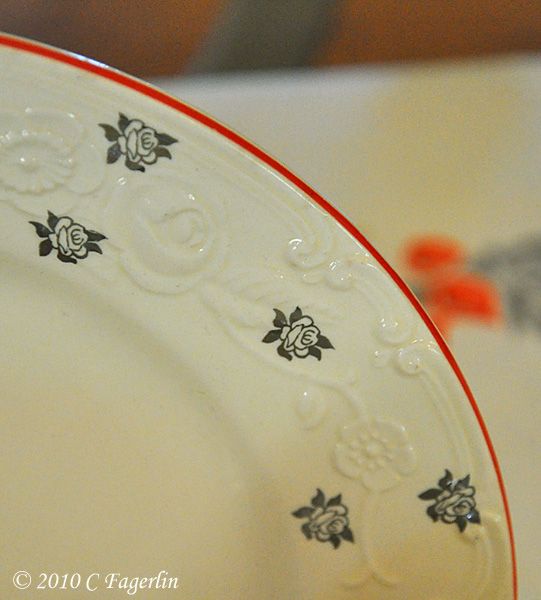 Thanks for stopping by to play dishes with me,
hope to see you again soon when I dig out more dishes for us to play with!