Pick a favorite vintage "thingie" from your stash and come share in the vintage goodness!
Southwestern Kansas in the early part of the 20th century.
My maternal grandparents when they still had the farm.
Eventually they would move to town .... 2500 people,
then later to a smaller town of 250 people.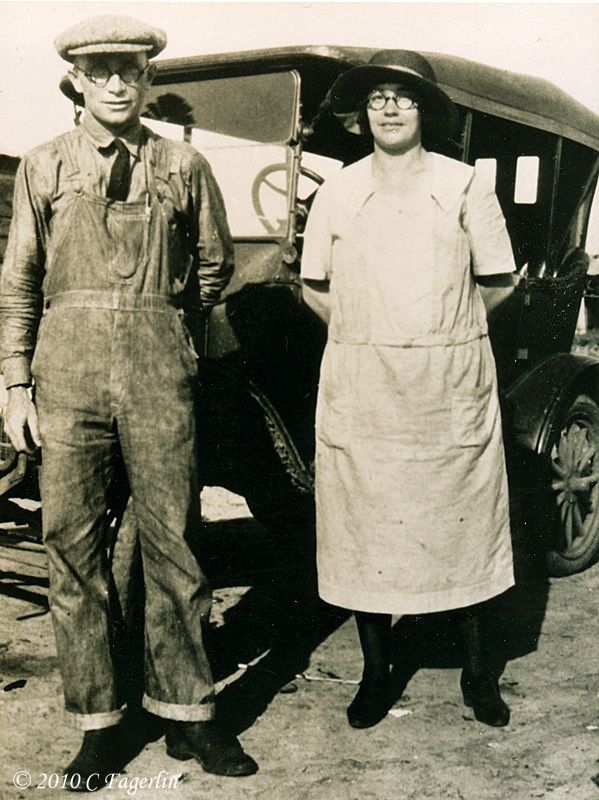 By the time I remember them, they lived in this magical house that had a basement
full of treasures, a linen cupboard full of quilts wrapped in tissue, and board games
for all the grandkids. It also had a sunporch upstairs which became a bunkroom
when all the grandkids were visiting. We always got to go to bed really really late
at Grandma's house ....... can you imagine how HOT HOT HOT the sunporch was
on the top floor after baking in the Kansas heat all day????
This was Christmas time 1952
This little turned spool table sat beside my Grandmother's favorite chair as long as I can
remember. When she went into the nursing home and closed her house, the table went
to live with my mother. About 10 years ago it came to live at my house.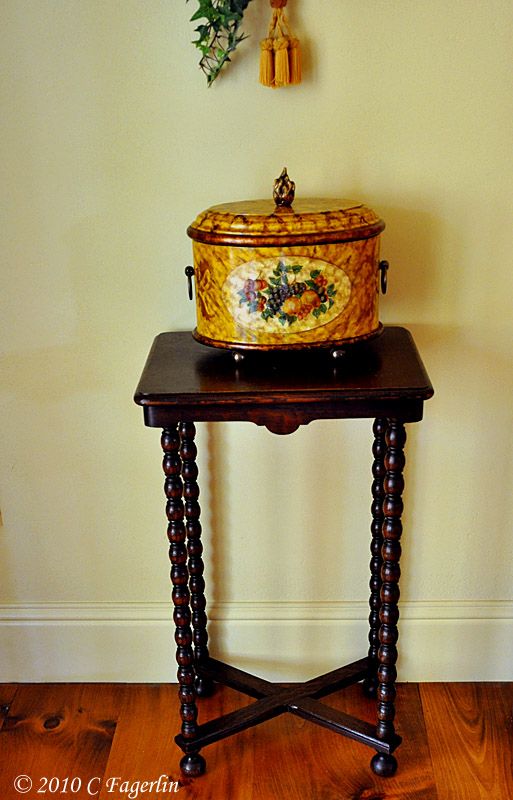 It never was a "fine" piece of furniture, I think it was made of pine with
machine turned legs. For me it is the memories associated with the piece
that are important. I wonder what inexpensive small side table purchased today will
have the staying power that this little guy has shown.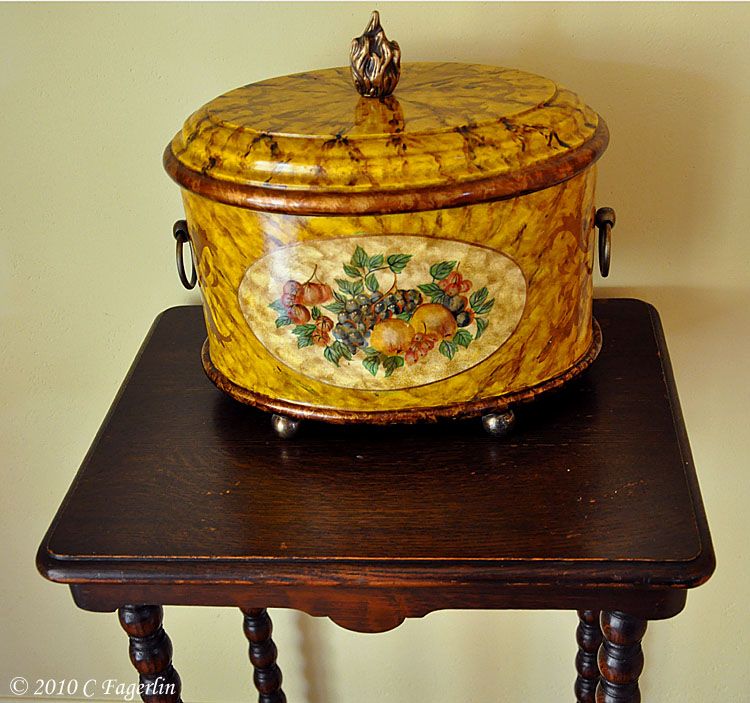 It probably could be refinished to give it a fresh and up to date look, wouldn't it
look great painted a chippy grey? I just can't bear to remove the original finish and
make it just another spool leg table.
Thanks so much for coming by to visit with Grandma's table and me, hope to see
you all again next week with more Vintage Thingies.