It's time for a mid-morning break for some tea and muffins.
These two vintage covered muffin plates are by Homer Laughlin
and they really do keep your muffins warm while you decide whether
to have just plain butter curls or perhaps some Orange blossom honey
or homemade apricot jam would be more to your liking.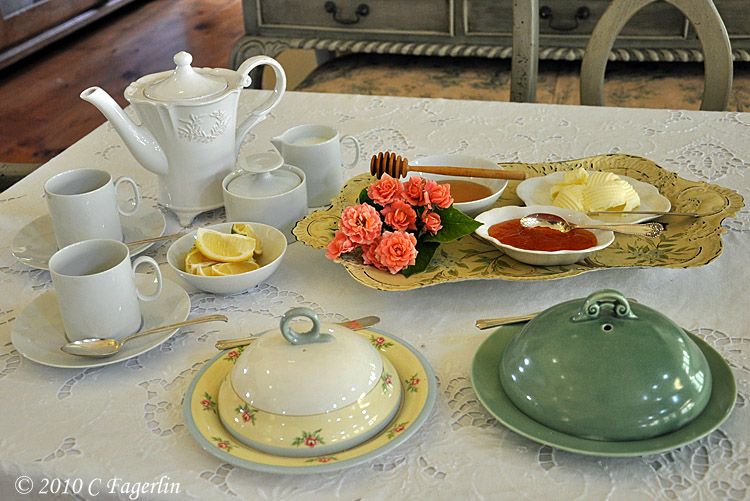 The pot holds green tea and there is sugar, lemon and milk to add if you like.
The pot came from Home Goods, while the other tea pieces are my Rosenthal
wedding china.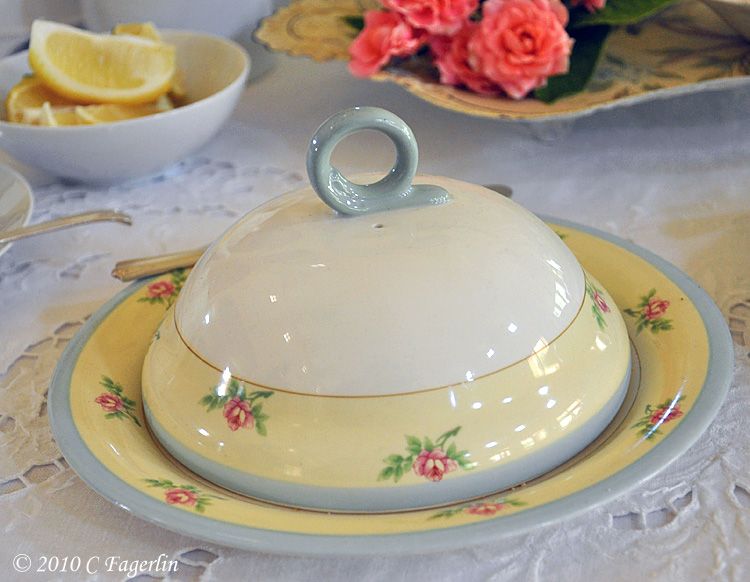 This sweet flowered covered muffin plate in Homer Laughlin Swing Eggshell.
Made in May 1941 in the #5 Newell, WV plant.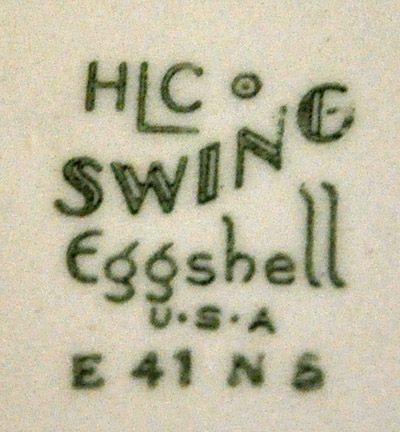 The green covered muffin plate is also from Homer Laughlin and it was
done in the Wells Art glaze.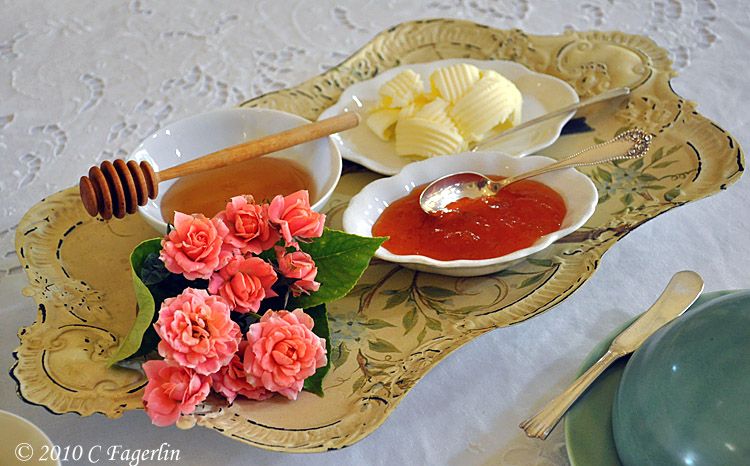 This little painted tray is from Pier 1.
The minitature roses are from my garden and have no name. They came from
Safeway in a 4" pot about 15 years ago. The honey is in another Rosenthal bowl,
while the jam and butter are on vintage "The Angelus" pieces by Homer Laughlin
from the early 1900s.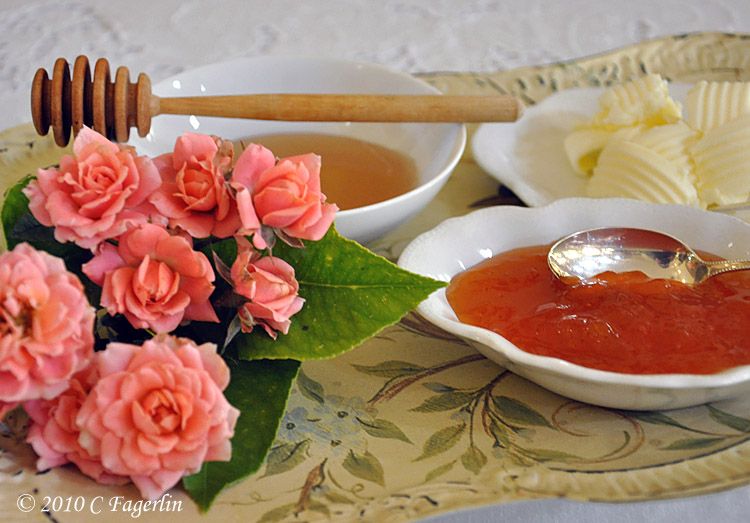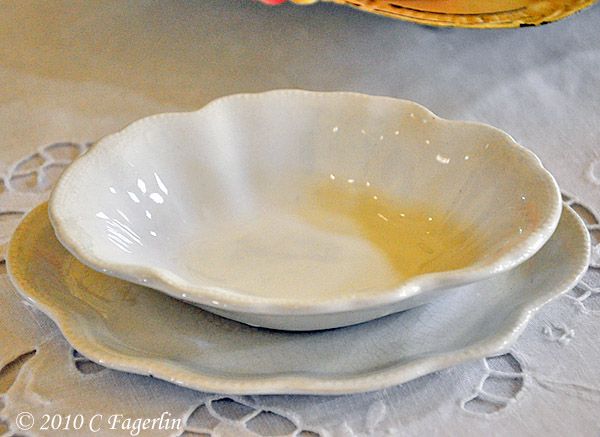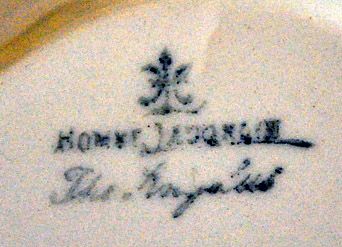 I think it's time for a muffin.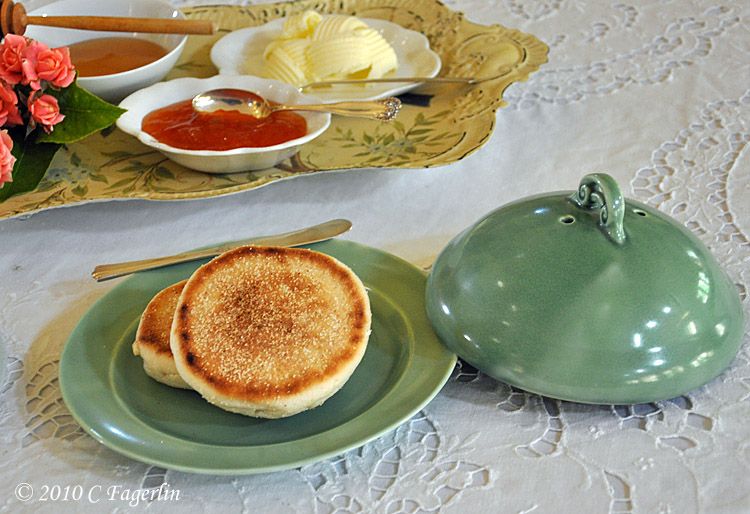 Thanks for coming by for a mid-morning break and joining me for
Show and Tell Friday.