Bring some of your favorite things to the party to share.
These are some examples of things with roses and other flowers, they seem to be
everywhere in my collections. These are porcelain accessories that I often incorporate
into my tablescapes. These are all vintage German pieces, with the exception of the
two bouquet pieces which are English.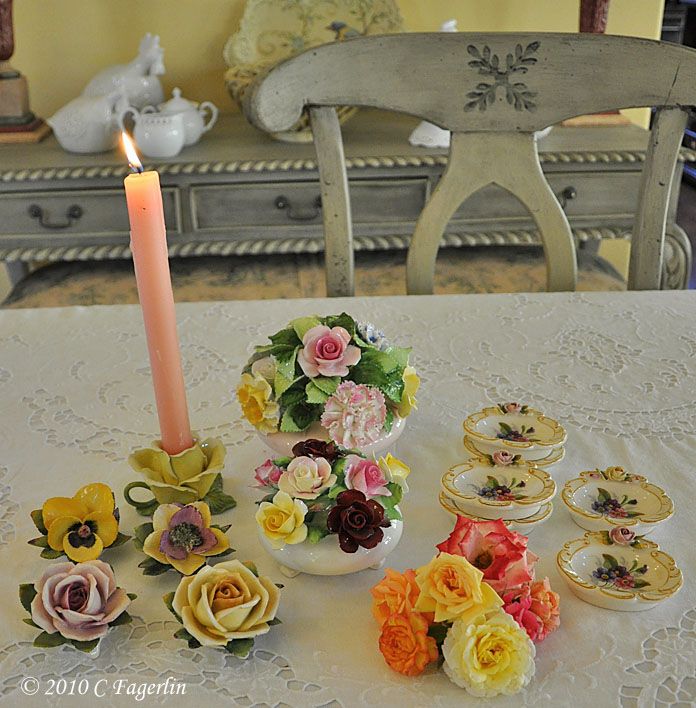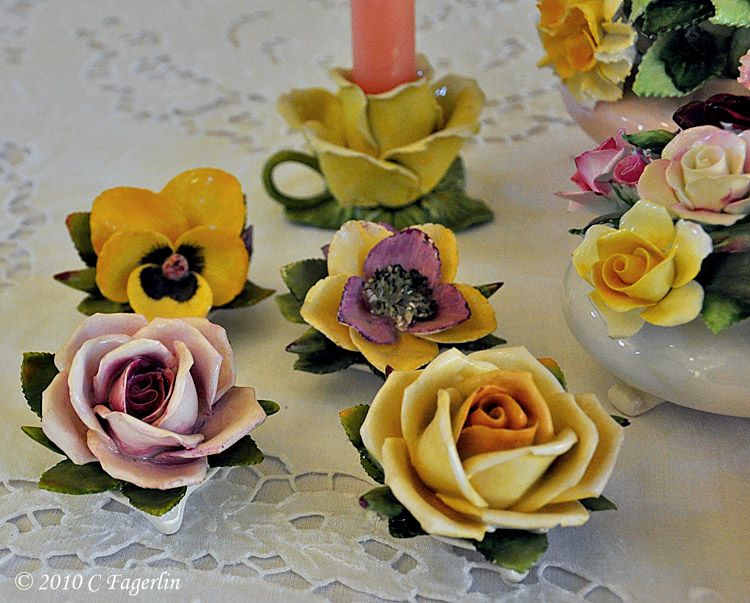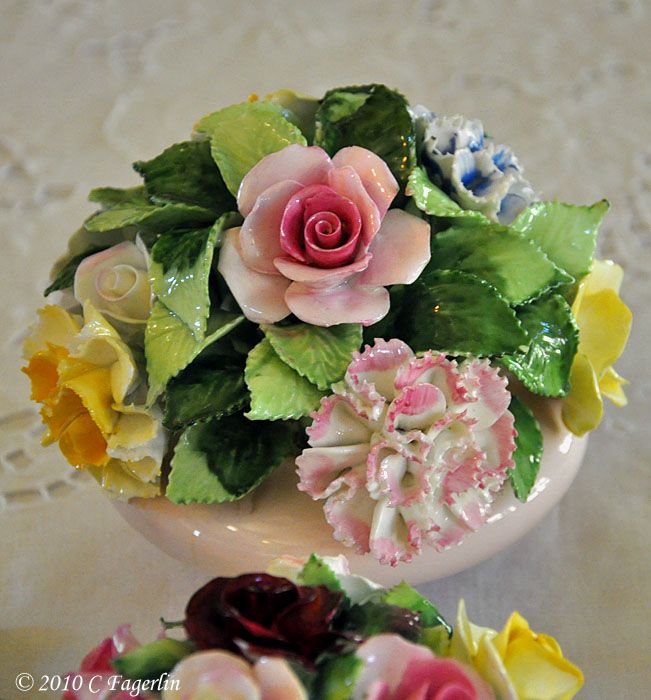 Little salt cellars with roses and handpainted floral design.
And a little candle holder in the shape of a rose.
Thanks for stopping by to visit, and thanks to Laurie for a lovely weekly event.