On some weekends I'll be reposting some tablescapes from last summer.
Ducks are often the fall guys in the animal kingdom:
bad weather - nice weather for ducks
powerlessness - lame duck
bad hair styles - ducktail
tasks that require no effort - duck soup
funny gait - duck walk
obliviousness - like water off a duck's back
final indignity, inglorious death - dead duck
when ducks triumph, it is only by chance, not skill - lucky duck
youthful gawkiness - (promise, turns out to be unfounded since the "duck" is a swan) - ugly duckling
This poor duck is so wet he's taken to wearing rain gear this year during our monsoons!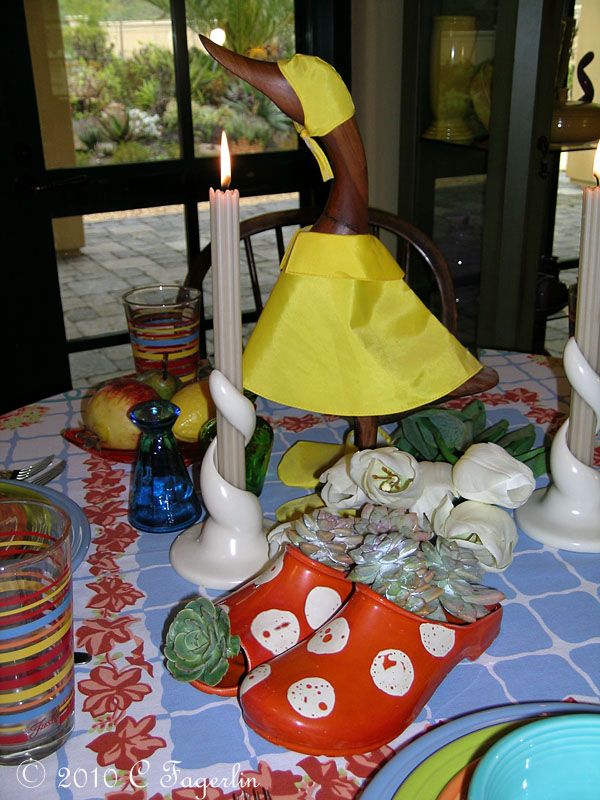 Vintage tablecloth with Post 86 Fiesta in Periwinkle, Chartreuse, Tangerine and Turquoise. Licensed Fiesta glassware, Cityscape flatware, and Metlox Poppytrail Spiral candle holders.
(See yesterday's tablescape about my METLOX Candle Holders)