come on over with your treasures!
Some pieces of pewter from Mr. TLRT's family, coffee pot, pitcher and cocktail shaker
with tumblers. The little gravy boat was something I picked up when we were first
married. I think I stopped using it when it wouldn't hold enough gravy for a
growing family.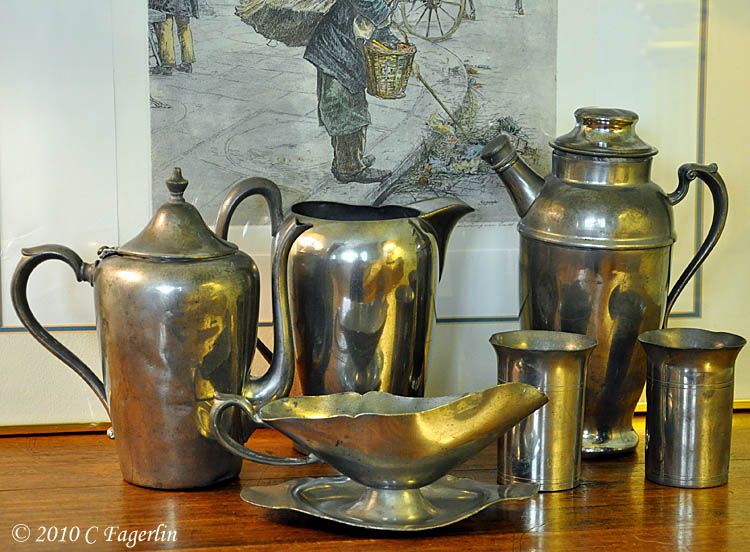 Happy Silver Sunday!