Come on over and join the fun in the sun!
Some of you may remember a couple of months ago when my granddaughter was able to capture
a couple of the woodpeckers feasting on the Melianthus major at the back of my garden.
Over the past few weeks the half dozen or so woodpeckers that live in the oak trees at the
back of our property have become very brave and now share the bird feeder along with the
rest of the fowl in the neighborhood. They flit away if I'm too close, but I was able to capture
these shots through the kitchen window this morning, just before the sun crested the hill to
fill the garden with bright morning light.
Waiting for a turn in the big red bowl.
These woodpeckers are Melanerpes formicivorus - Acorn Woodpecker.
This is a female, easily identified because males do not have the black band
between their white face and red topknot.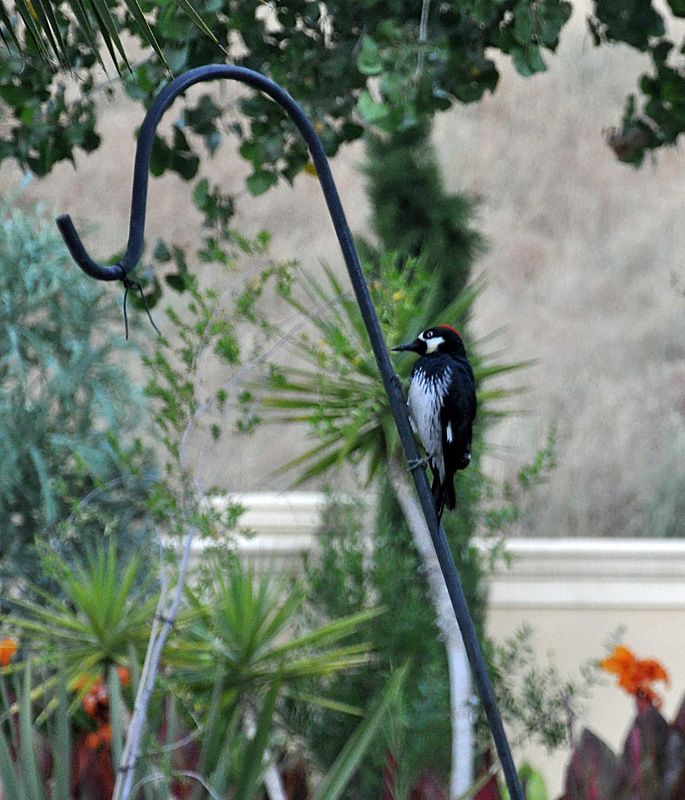 Keeping a sharp lookout.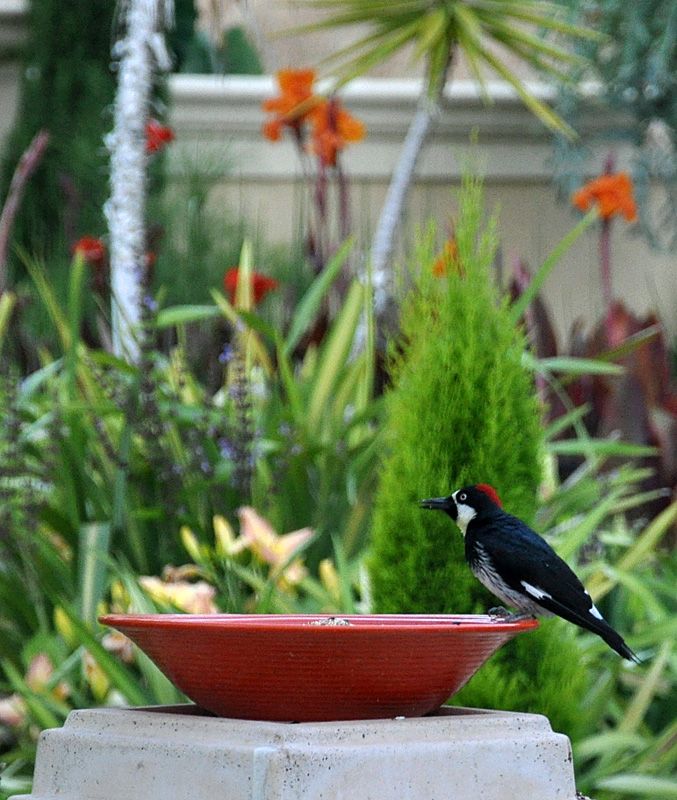 One last bite.
Taking flight.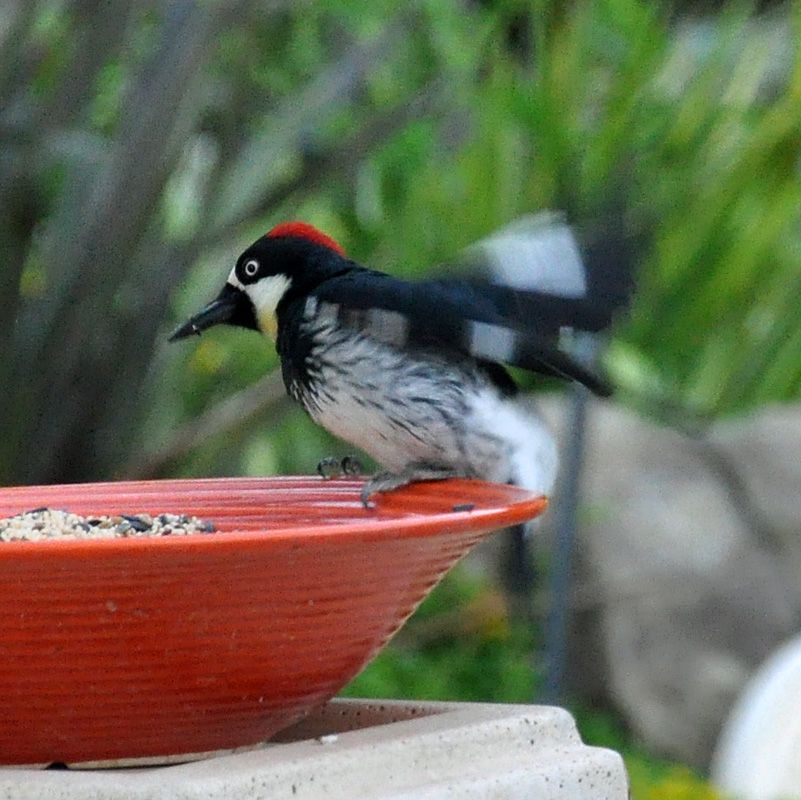 Thanks for visiting the garden with me again this week!