In the heart of an Epiphyllum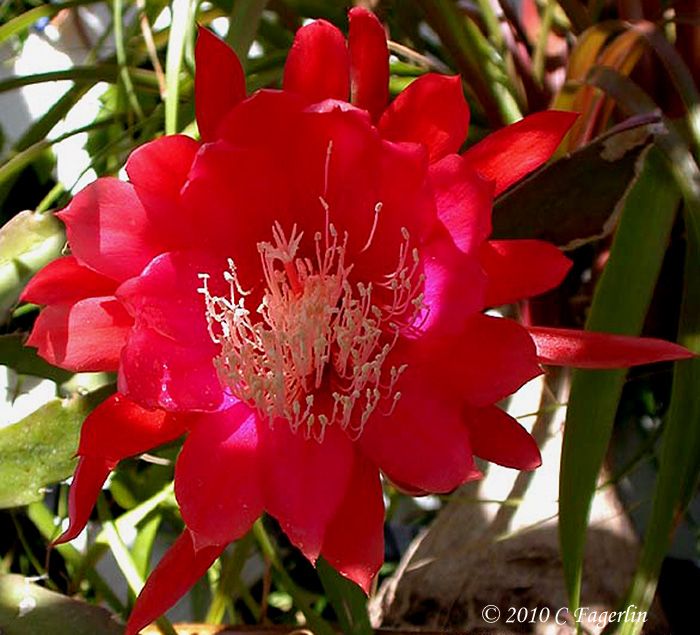 Epiphyllum hybrids, not the same as the first one shown.
Geranium 'Red Blizzard'
Canna x generalis 'Lucifer'
'Lucifer's Brother' which has the yellow center with red border isn't blooming yet. :-)
And on a completely different note ......
This is a vintage All Spice can, still full of the spice!
It's part of my ephemera collection related to Fiesta dinnerware.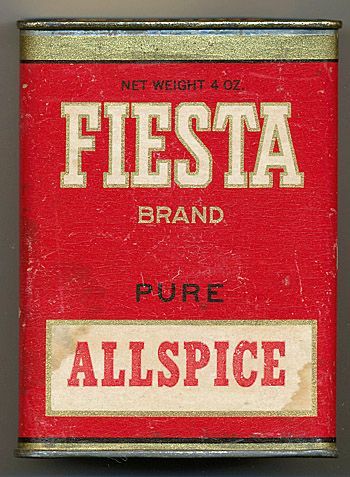 And the reason for this divergence is that I altered the scan to help
introduce a tablescape this week on Tablescape Thursday featuring
the new Fiesta dinnerware color PAPRIKA!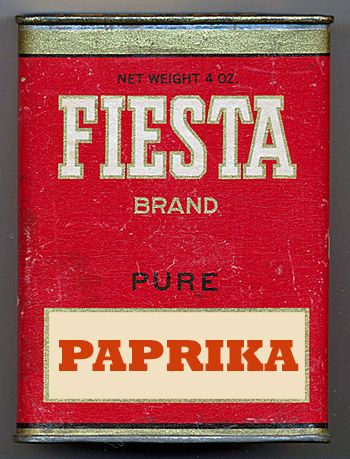 and please check back Wed evening for the
Tablescape Thursday post featuring this hot new color!
Happy REDNESDAY and I thank you for coming by to visit.