I'm just so surprised that so far no eagle eye readers have spotted a tiny glimpse of my upcoming makeover for Saturday Night Special on Funky Junk Interiors this week!!
I get a lot of emails and questions about things in images I post ....... things I never notice until they are pointed out to me. So after I posted this week's Tablescape Thursday images, I realized that
I had probably let the cat out of the bag.....but then nobody has even mentioned it. LOL
Can you guess what the makeover is about this week?
I've talked about it before on other makeover posts.
Can you spot what is being made-over??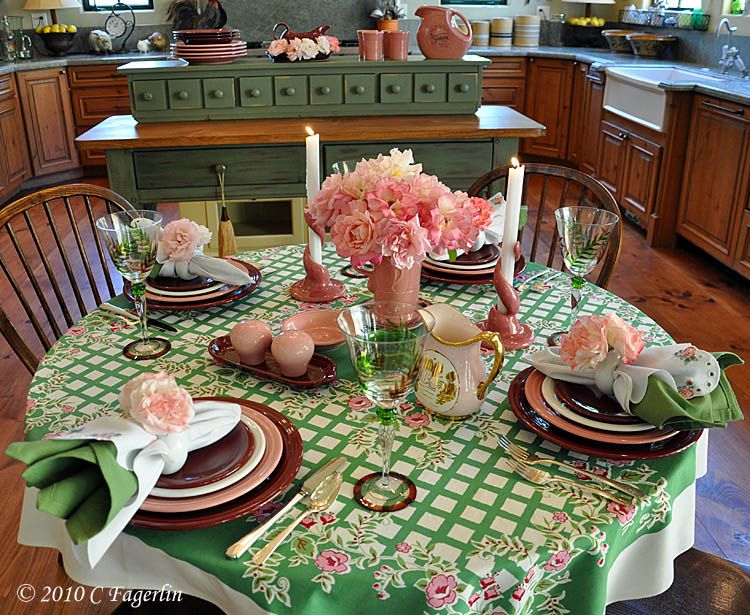 Here's a hint ..... it's hiding behind the green table. :-)
Will you stop by for my Saturday Night Special post this week?
I sure hope so!!