Come on over and bring your BLUES with you!
It's A Very Cherry World is hosting another Rednesday, grab something RED and join in!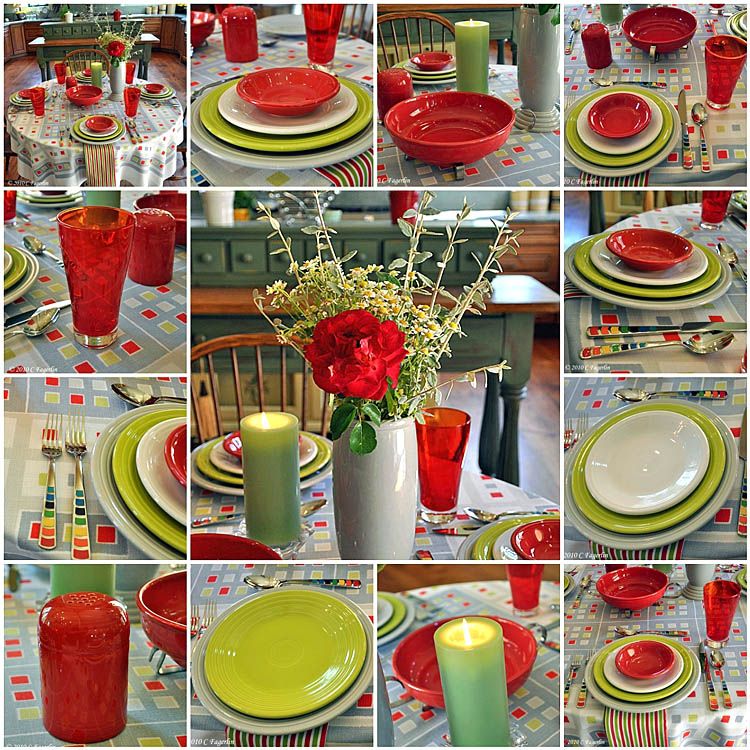 Vintage tablecloth topped with Pearl Grey, Lemongrass, White and Scarlet Post86 Fiesta.
Glassware from Home Goods, "Masquerade" flatware is a licensed Fiesta accessory.
The large bowl in the center of the table is a copy of the vintage "Betty Bowl" that came out
of the Betty Crocker catalog, which is now defunct. The metal rack it is sitting in came with one of the vintage Betty Bowls I own. The tall vase is one of a series of three
Millennium vases which are no longer produced. Napkins from the holiday season last year
at Pier 1.