Some of the quail that visit the garden several times a day.
Warming themselves in the early morning sun.
A bit of breakfast.
They are very messy as they look for the prime tidbits.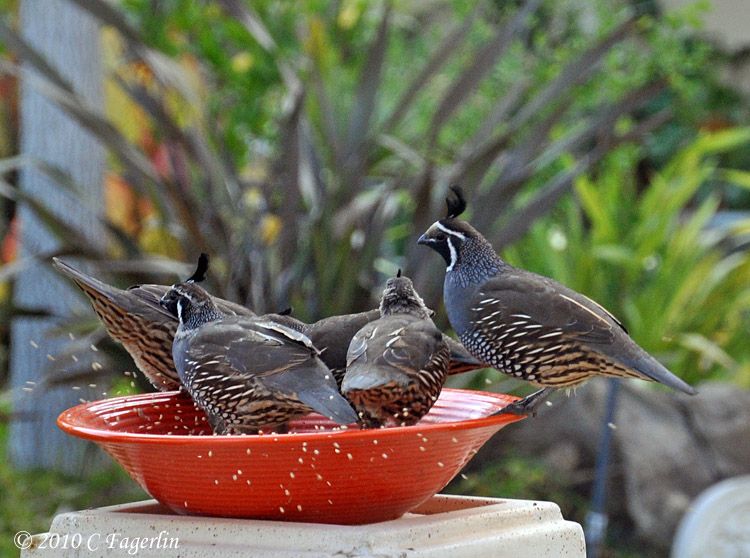 They then go on their way, but will be back for brunch, lunch and dinner.
Thanks for coming by again this week, hope to see you again soon.