come on over with your treasures!
What a crazy day! One of those crazy fun days that became a series of stops and starts.
A vignette on a moment's notice!
So here's what you get ...... the beginnings of salad makings, but as I said I was interrupted
by another invitation from Mr. TLRT to take the day off and go wandering. You'll have to
invent the rest of the salad yourself and please do pull out of nice bottle of wine from the cooler.
There's freshly baked bread cooling on the rack ...... we'll be back later!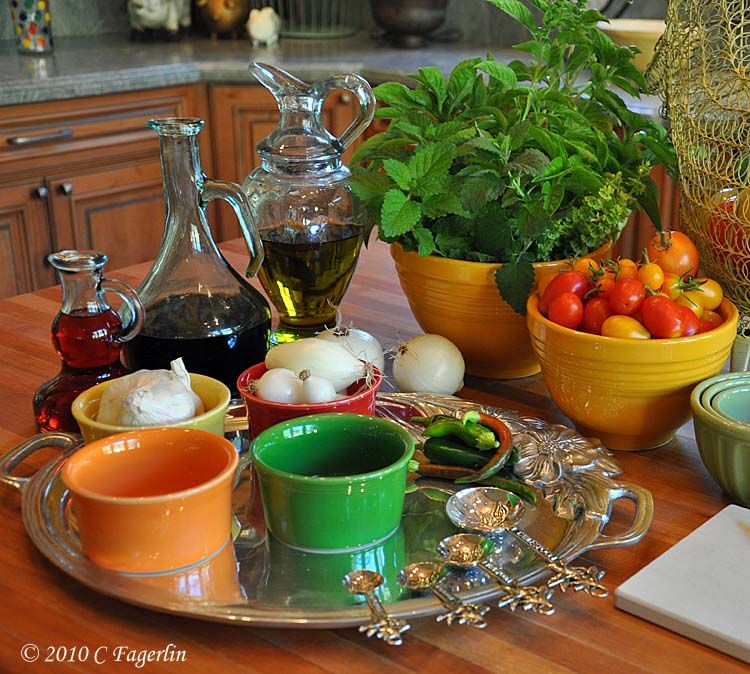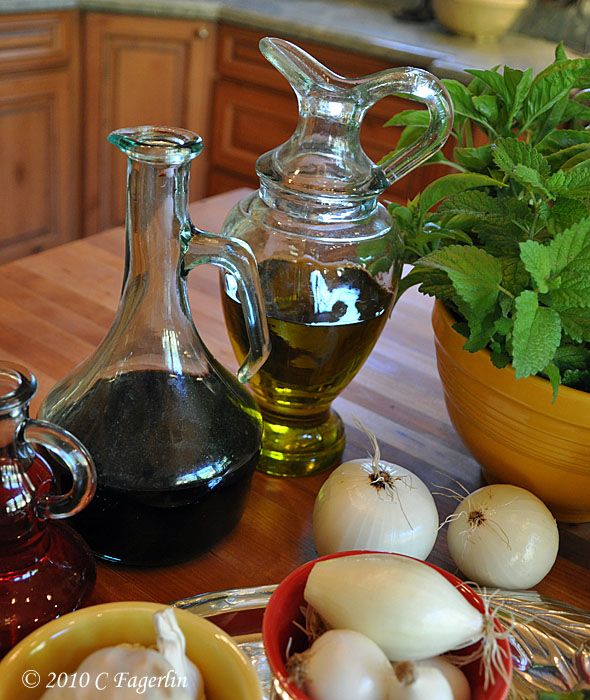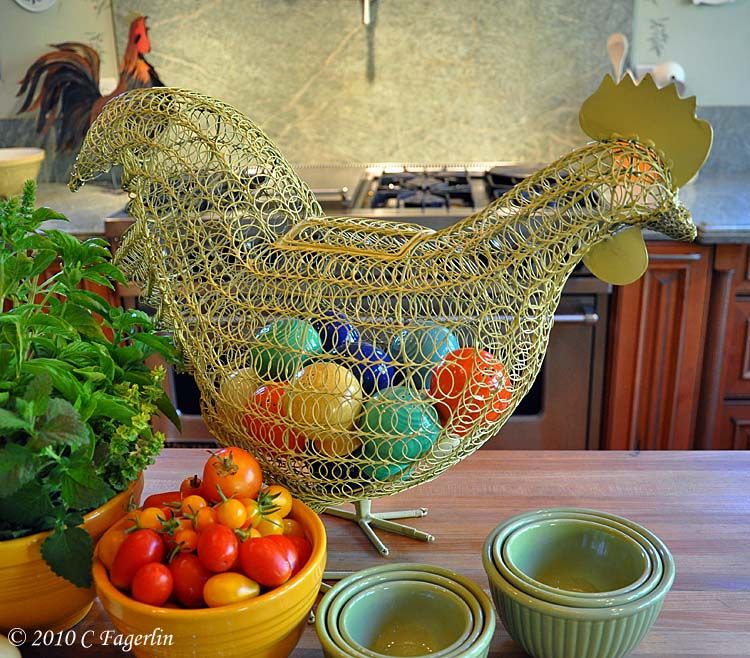 Are these just the cutest little "silver" measuring spoons or what?