this week's party. Please bring your outdoor images and join in.
Newcomers to the garden in the last few weeks is a flock of Black-Headed Grosbeaks,
Pheucticus melanocephalis. Their large bills are used to crack open hard seeds and fruit.
Below is an adult female on the right and a young female on the left.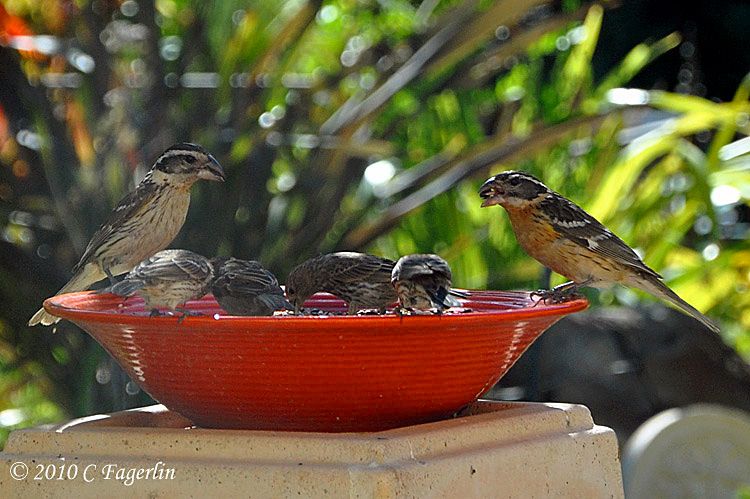 Adult females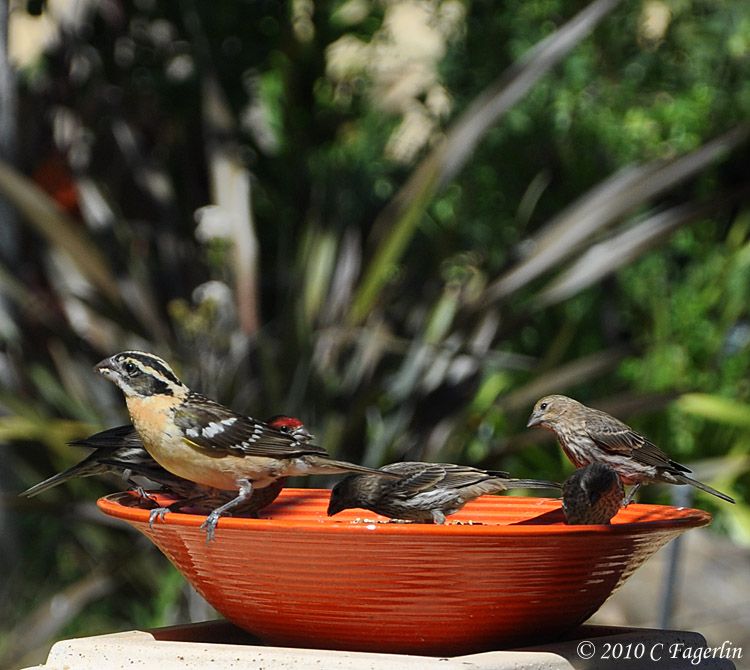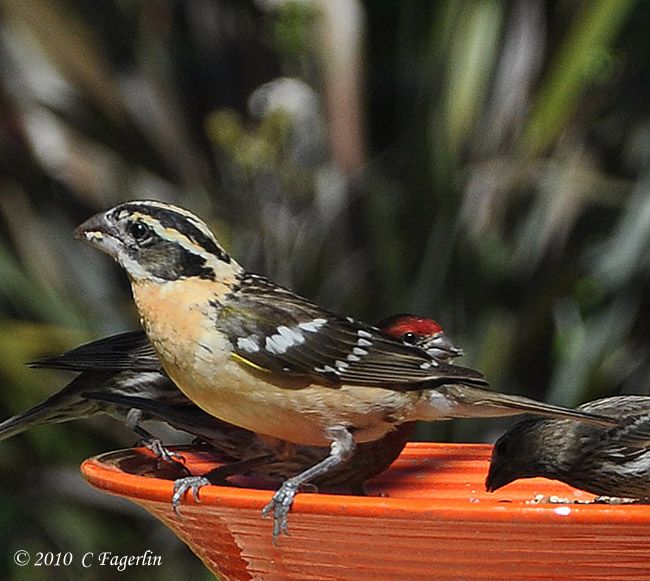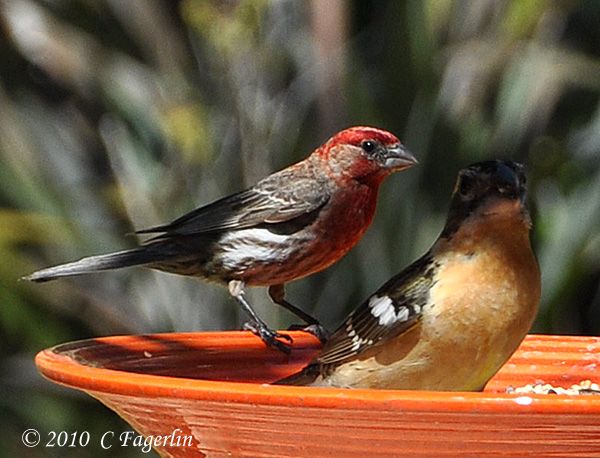 Above - Male House Finch (Carpodacus mexicanus) with another female grosbeak.
Below in the early morning light is an adult male with his black head
and a juvenile female on the right.
The adult male below has the brightest plumage and the most personality of the
entire flock and he is also the most skittish of the whole flock. He's always wary and cocks
his head when he sees me. He's all set for Halloween with his orange and black outfit!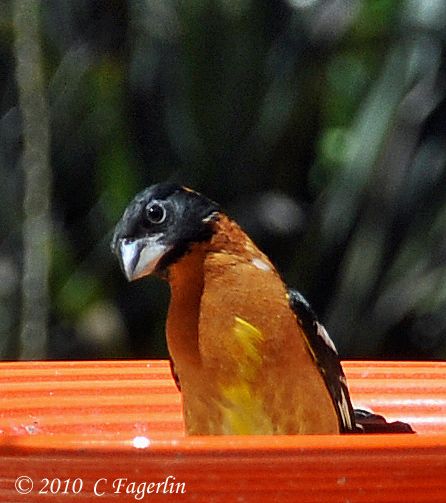 And this is what happens when you have a whole colony of birds in your garden.
There are sunflowers everywhere!
Happy Outdoor Wednesday!