Not the prettiest tomato from the garden ..... but oh the tastiness of it!
This is an heirloom tomato called 'Mexico'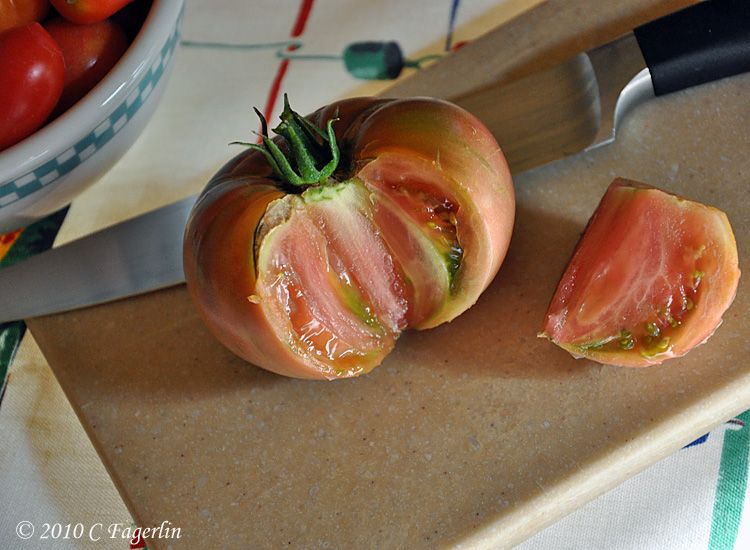 After suffering a devastating bout with tomato blight last season, this year I have
more tomatoes than I can eat. (Mr. TLRT only eats cooked tomatoes!) So this week,
I'll be cooking up sauce for the dark and dreary winter season to come.
*************
Quick Red Sauce
BIG Bowl of fresh tomatoes
2 medium onions chopped
3 large tomatillos, these give the sauce an underlying sweetness - Yum!
1-2 large Bell Peppers - red, orange, yellow preferred
4 good sized hot peppers
4 cloves of garlic
Salt and Pepper to taste
No peeling or constant stirring necessary. Cook down to desired consistancy,
use a food processor to get desired texture, put back in cooking pot to simmer.
Add chopped bell peppers for about 5 minutes or until just barely softened.
Serve over pasta and it's a delight from the garden.
I get all my tomato plants from my favorite local nursery, which is 5 minutes from my garden!