It needed some cleaning and some small repairs to the strapping which had become
detached in several places. A little polish and half a dozen tiny brads and here it is just like new.
I don't know how old it is, but the minute I saw it , I knew exactly what kind of
treasures I would keep in it. It is 23" wide x 12" deep x 12" high.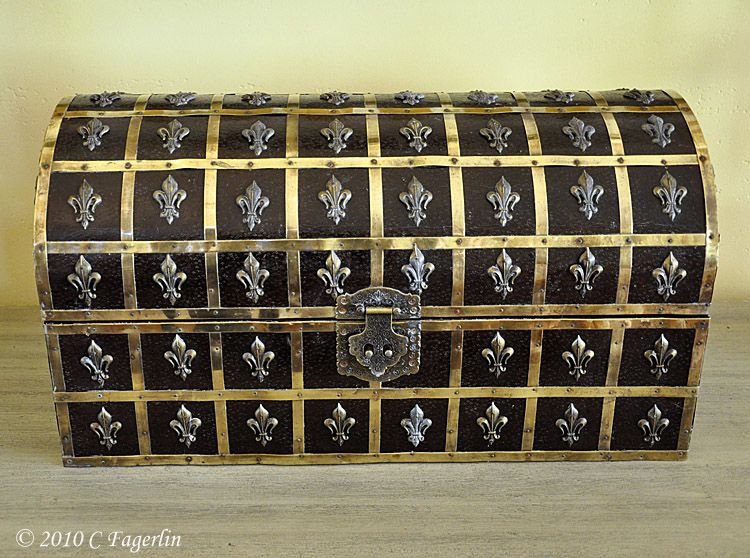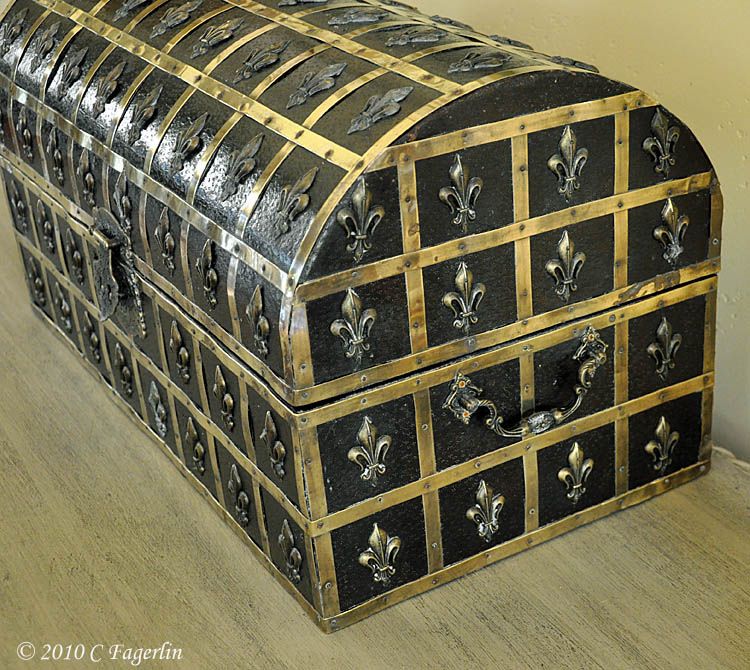 A few weeks ago I shared a few of my childhood dolls that I just recently unpacked.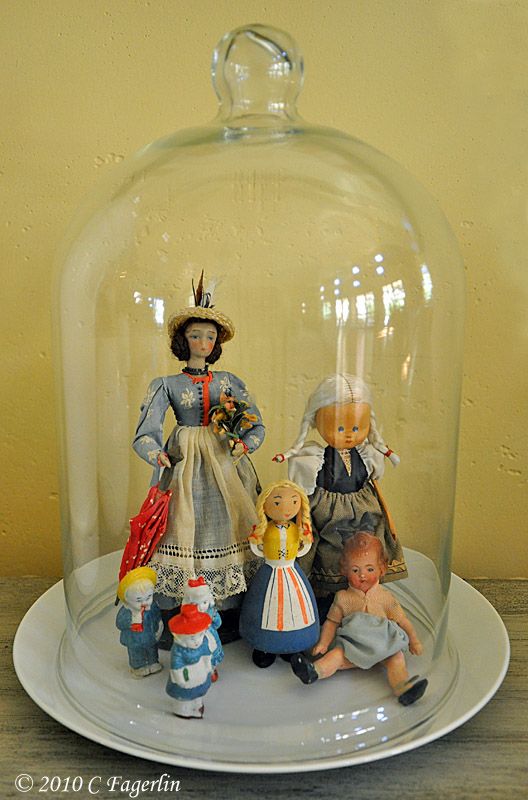 Just a temporary solution until I could get to the trunk cleaning and repair.
Most of my smaller dolls fit into this trunk, but I'll have to find an alternate
solution for some of the bigger ones.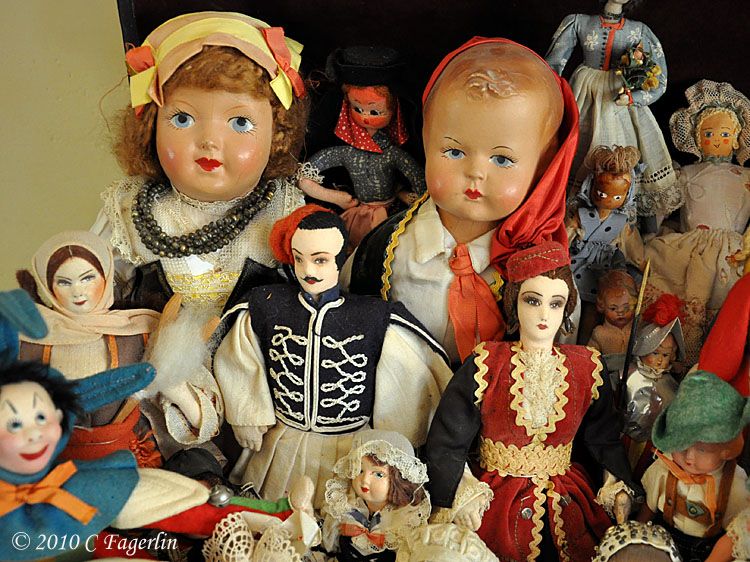 And they all fit nicely lying down with the lid closed too!
Thanks for coming by for another Vintage Thingies Thursday,
hope to see you again next week!