over at
Jenny Matlock. What do you have that begins with the letter B?
This is really a celebration of Sapphire Fiesta, but Sapphire doesn't begin with the letter
B ..... so we'll just go with BLUE begins with the letter B.
Vintage South of the Border tablecloth is called "Fiesta" by Simtex, with Post 86 Fiesta in Sapphire, Lemongrass and Scarlet. Flatware is "Masquerade", a licensed Fiesta accessory pattern, glassware by Pfaltzgraff, napkins from Tuesday Morning.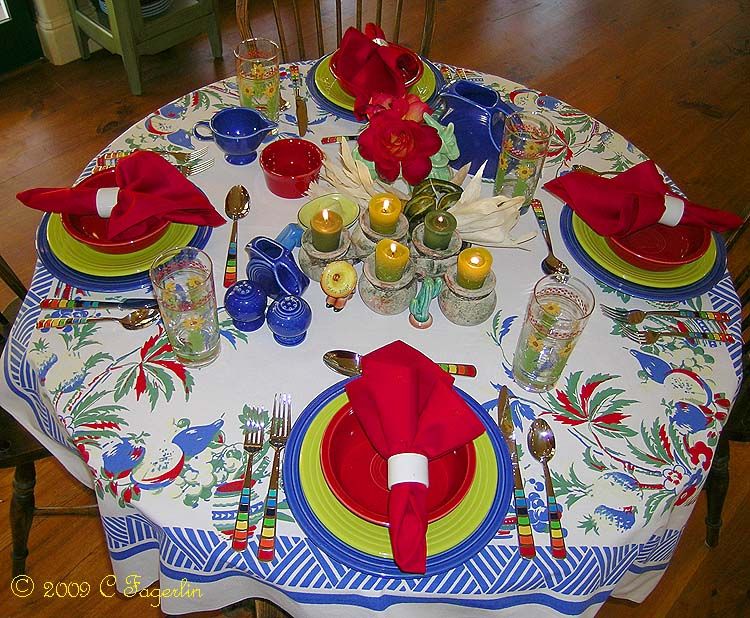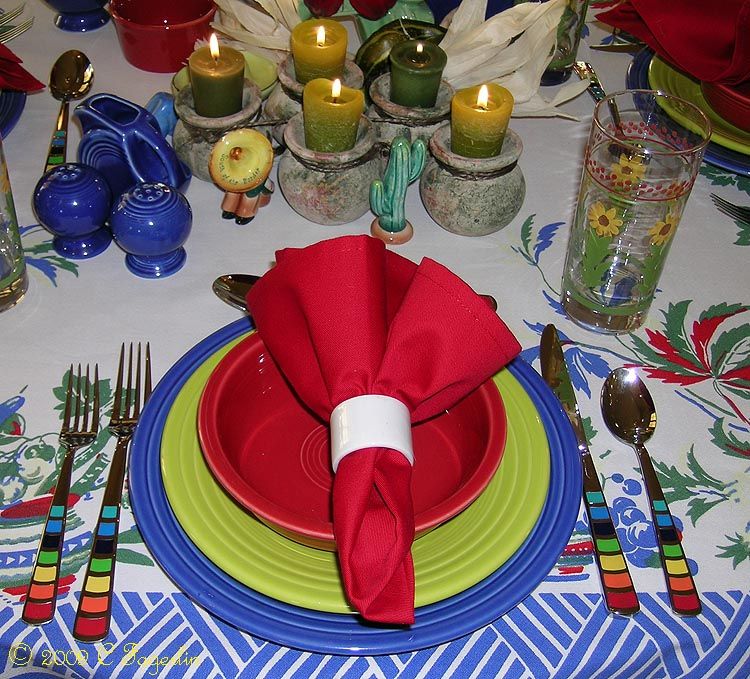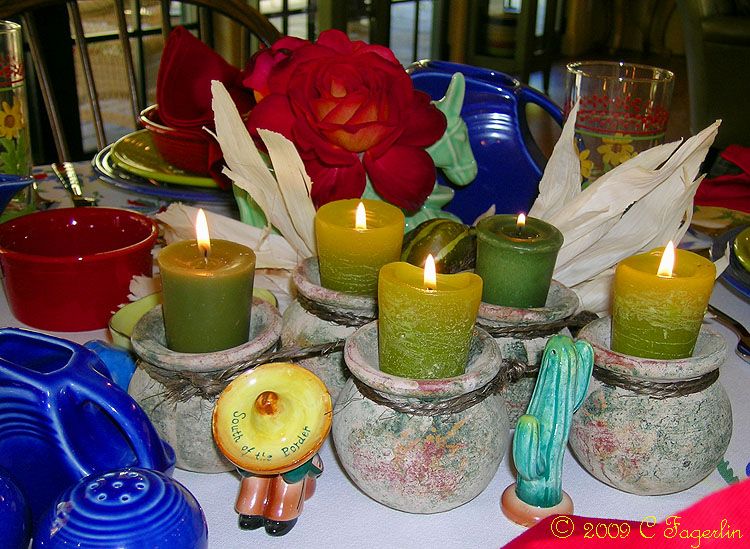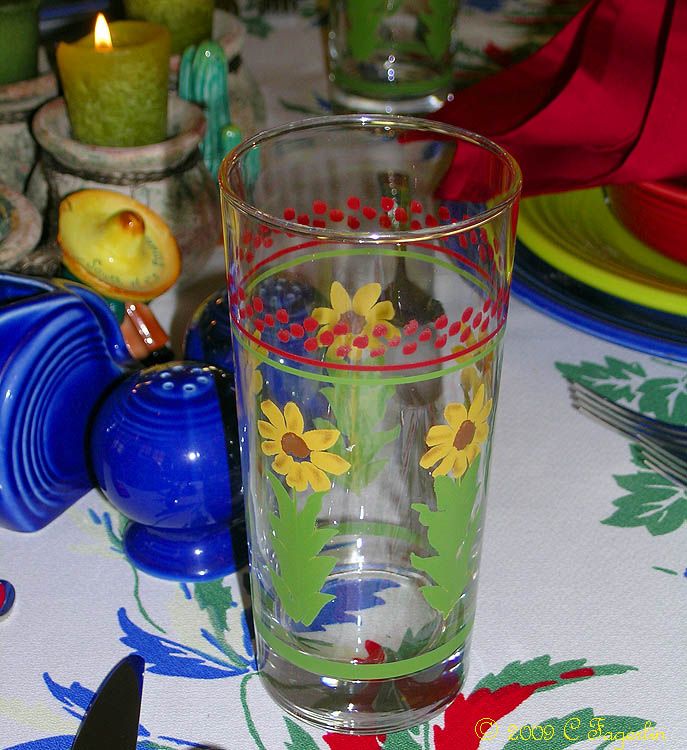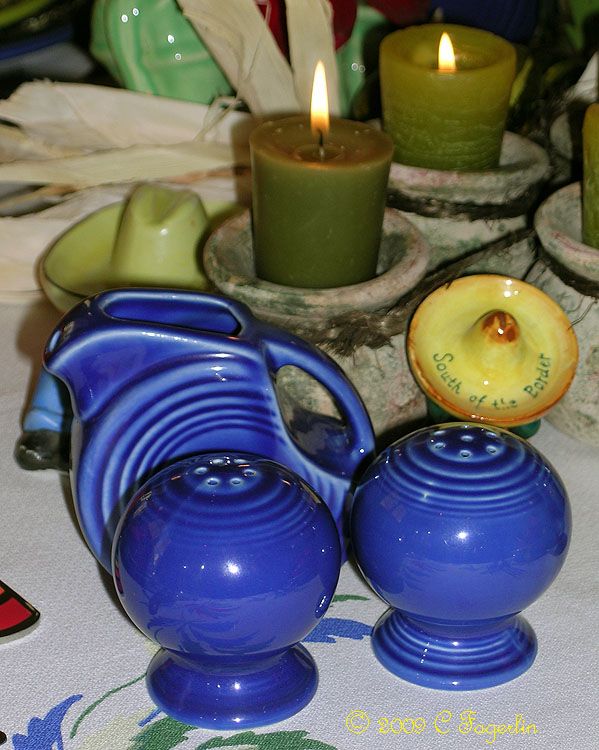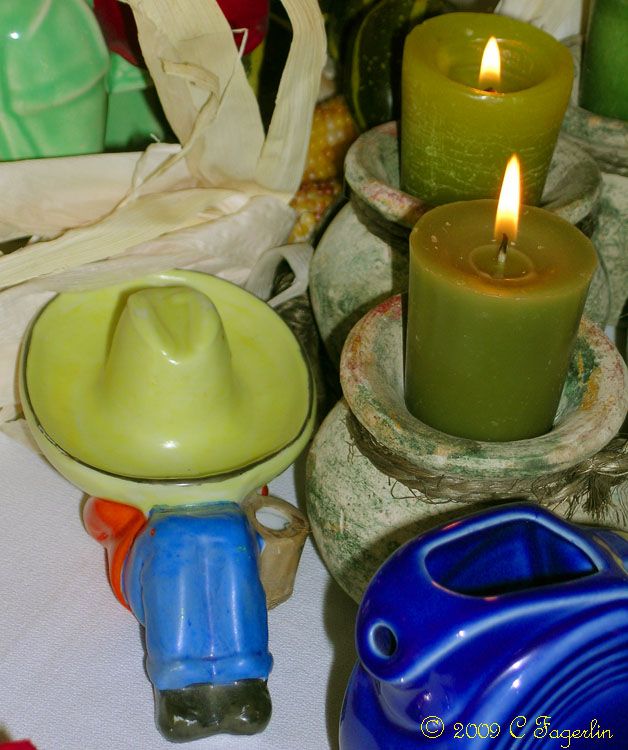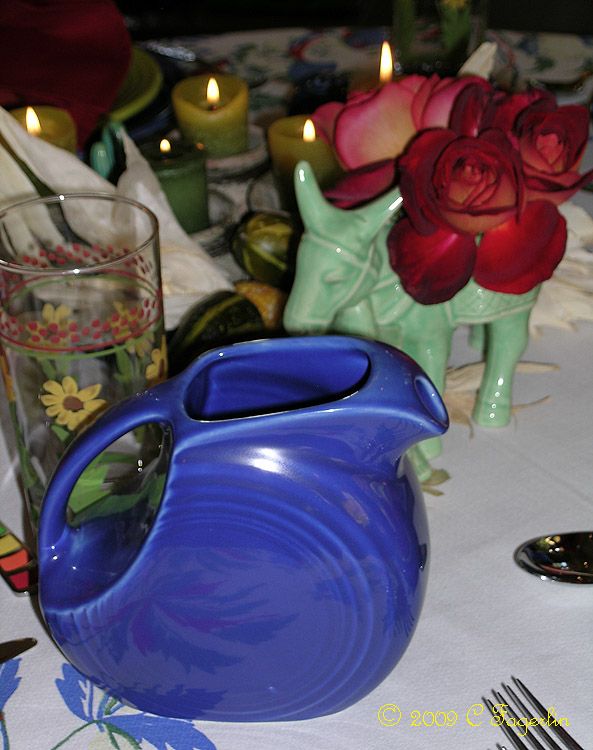 Hope to see you again next week for the letter "C"