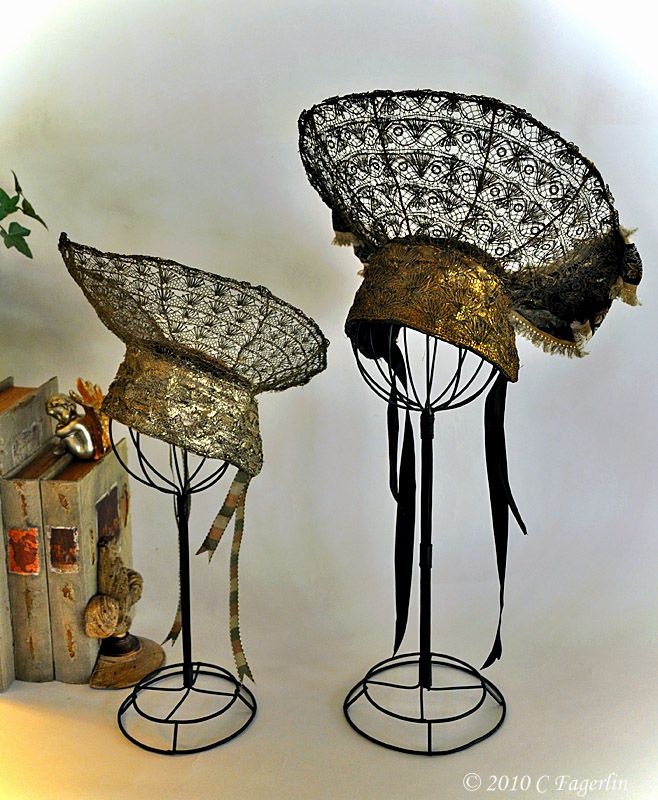 These are vintage German peasant hats from Bavaria, worn mainly for special occasions
and on Sunday strolls along country village roads. Women and girls were still wearing
these in the years after World War II, but they first became popular around the turn
of the twentieth century.
The backs.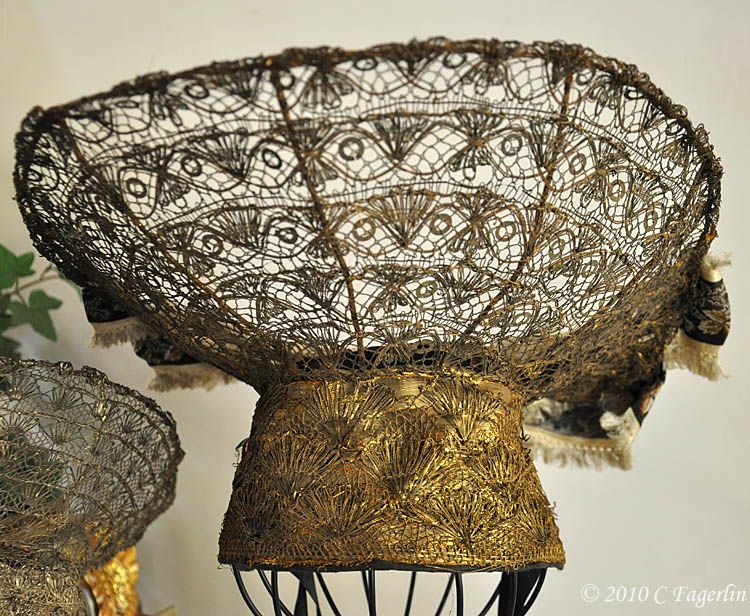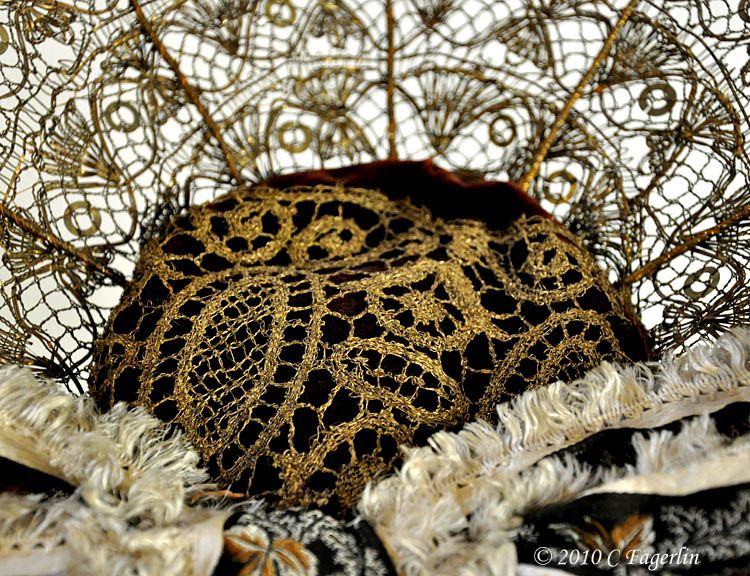 Some were fairly simple, but most had lace and silk ribbons in addition to the
woven metallic threads formed over a wire frame. They look rather like peacock's
feathers as they fan out over the back of the head. Mine have been in our family
since the early 1950s and I treasure them.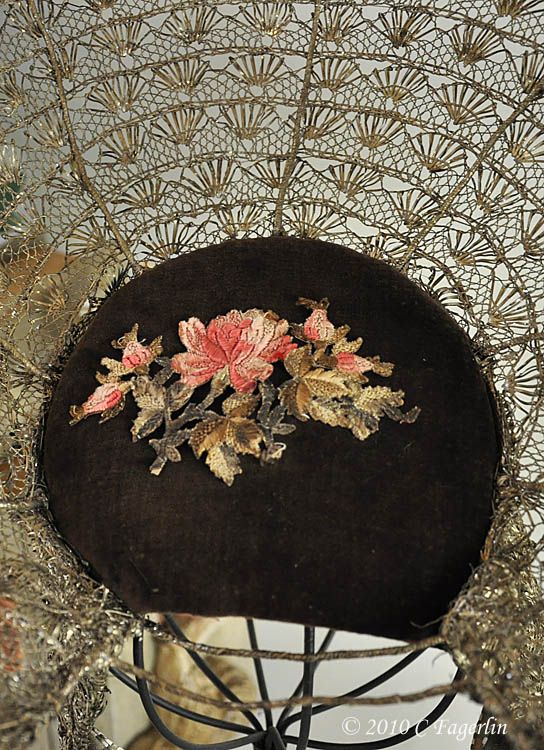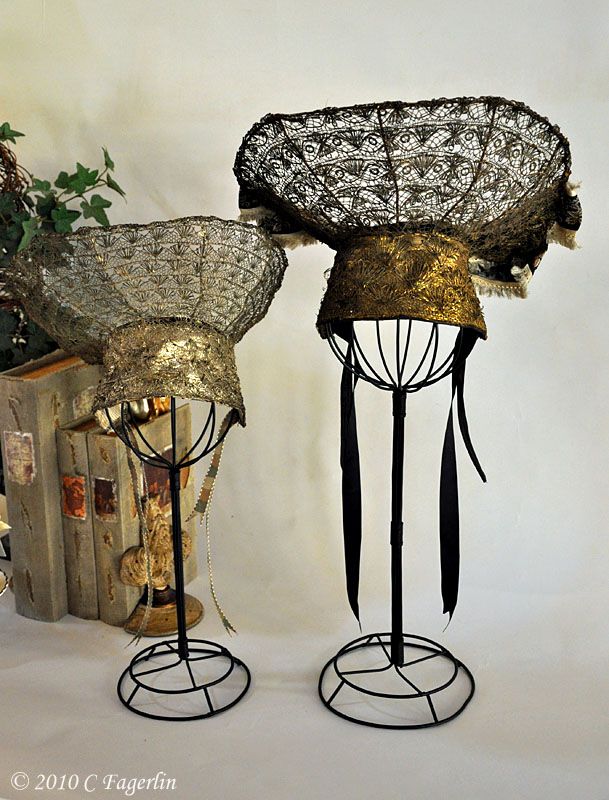 Thanks for coming by to visit, hope to see you again next month for another
Vintage Black Friday.