Stop by and see some favorites posted by other bloggers.
My "good china" has always lived in the base of the antique pine hutch, which can be seen on some of the posts from the last few months like this one from November 2009. Great storage, but difficult to get to on the low deep shelves, as I finally acknowledge that my knees and lifting power are not what they used to be.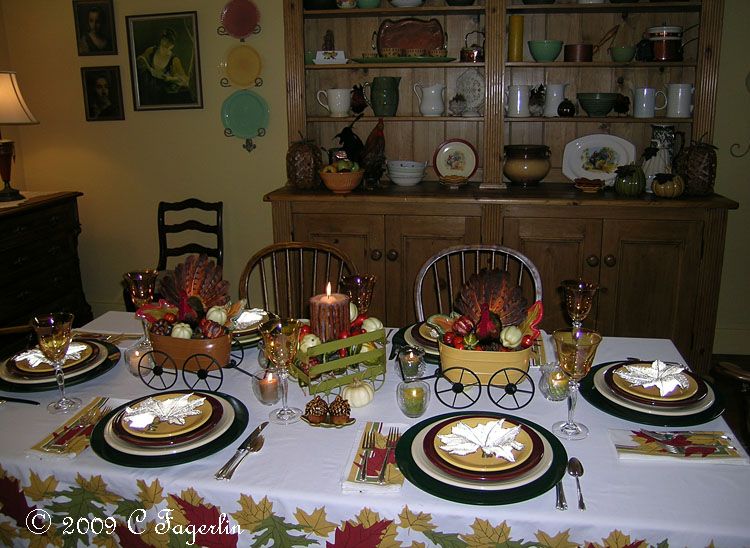 So now the "good dishes" live in this reproduction French Directoire cabinet, along with some large serving pieces and sets of decorative dessert/salad plates.
Storing all the cups and soup bowls always takes up so much shelf space, so I installed plain old cup hooks to save space. It works incredibly well and about doubles the ususable space on that particular shelf.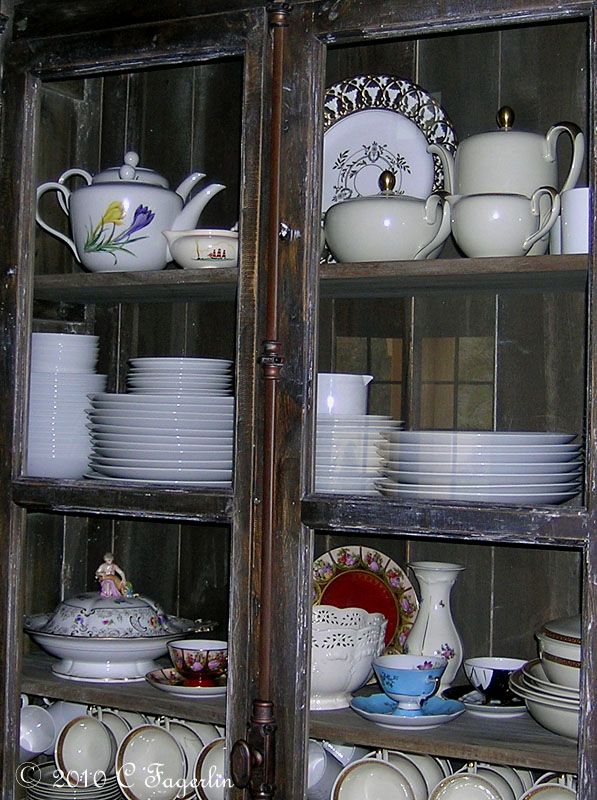 Thanks for stopping by to see one of my favorite pieces of furniture!