and
This vintage Lemongrass Floral tablecloth with its matching napkins is paired with Post86 Fiesta in Black, White, Chartreuse and Lemongrass. The goblets are vintage and although they always photograph as black, they are
a very deep burgundy. The sterling is American Directoire, candle holders are vintage Metlox. Napkin rings from Pier 1 and the roses are from my garden.
The Ivory
salt and pepper shakers are vintage.
More information on the tablecloth can be see over on the Tablecloth Database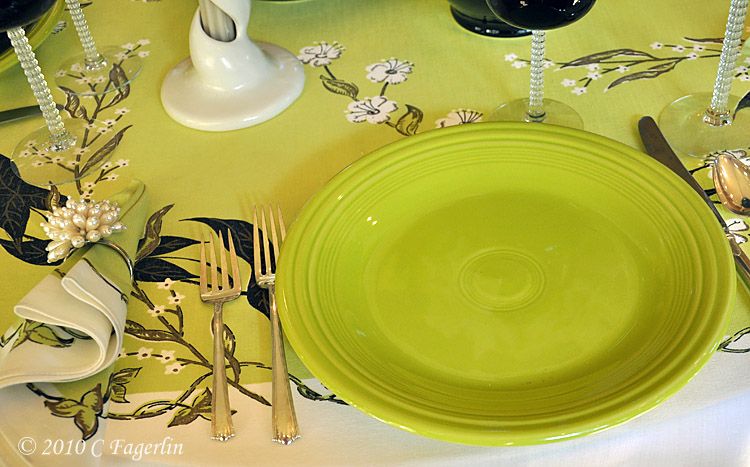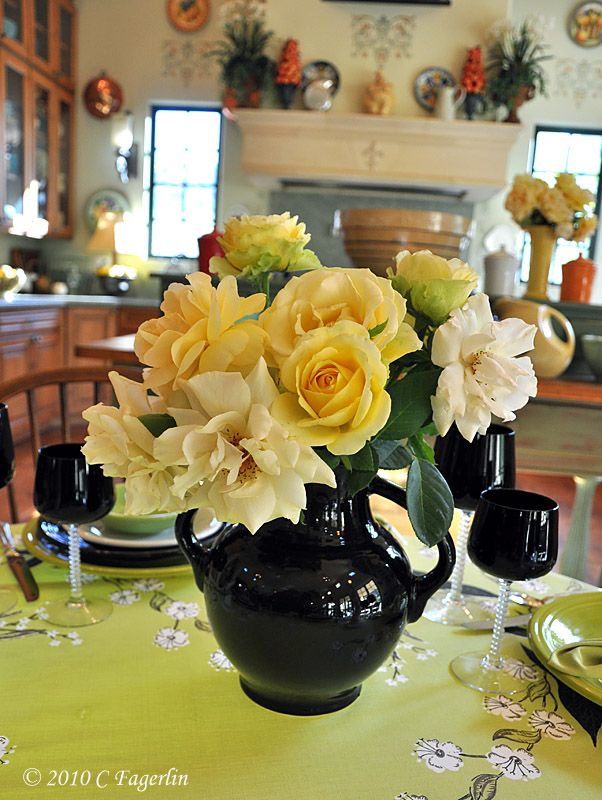 The Black Post86 Fiesta Millennium Vase was produced as a limited edition
and was auctioned off at one of the East Liverpool High School Aumni
Asociation auctions about 10 years ago.
Thanks for coming by, hope to see you again next week!