On some weekends I'll be reposting tablescapes previously posted here on The Little Round Table.
Hopefully more visitors will have the opportunity to enjoy them on this second time around.
Originally posted August 2009
Here's a favorite tablecloth with pomegranates from my garden last Fall. Shamrock and Yellow Post 86 Fiesta, with Cityscape flatware and contemporary glassware, napkins, and napkin rings from Home Goods.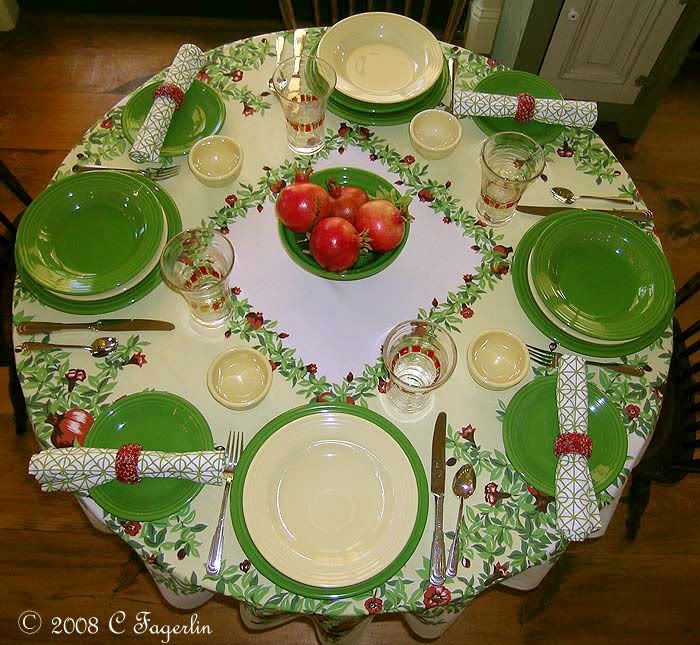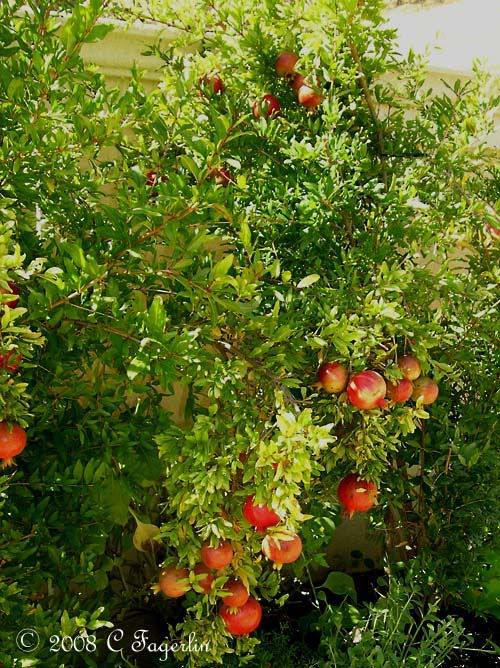 Punica granatum
Pomegranate, Granate Apple
'Wonderful' is the cultivar
Immature fruit in late Spring and early Summer, below.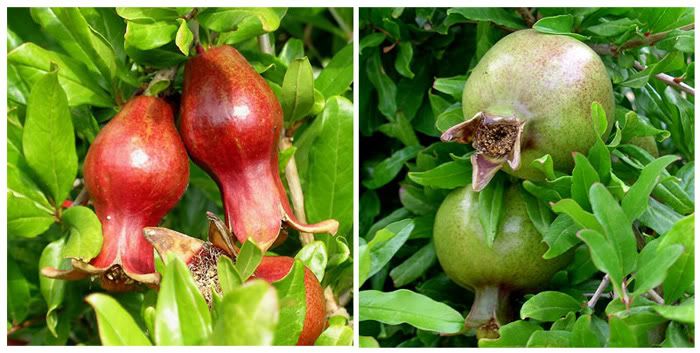 Thanks for stopping by for this Saturday Rerun.