One of the most asked questions I get via email is about how to determine the
The link above will take you to a dedicated page listing the production dates
and names of Fiesta colors.
Let's start with the fact that monitors all have their own personalities.
We each have a certain way of perceiving colors based on our individual eyesight.
And the skill level of this photographer must also be taken into account.
I had planned this as a winter project, but a reader's email today prompted me
to take advantage of a few extra "blog dedicated" moments and tackle a set of
comparison photos.
Our reader "J" found some "yellow" Fiesta plates at Good Will for 25¢ each!
At that price it really doesn't matter what color they are, J is already a winner! LOL
But, seriously here are some images to help our dear reader with her "Question of Color"
The question was about YELLOW, but I've included both vintage and
Post 86 (Fiesta colors introduced since 1986 when production began again,
after a prolonged hiatus) Yellows, Ivories, Antique Gold, White, and the fairly
unknown "clear glaze."
Left Stack: Vintage Yellow, Vintage Antique Gold, Vintage Ivory saucer and shaker
Right Stack: Post 86 Ivory, Post 86 Sunflower, Post 86 "clear glaze", and Post 86 Yellow
Same color order and selection as above is shown in the next three images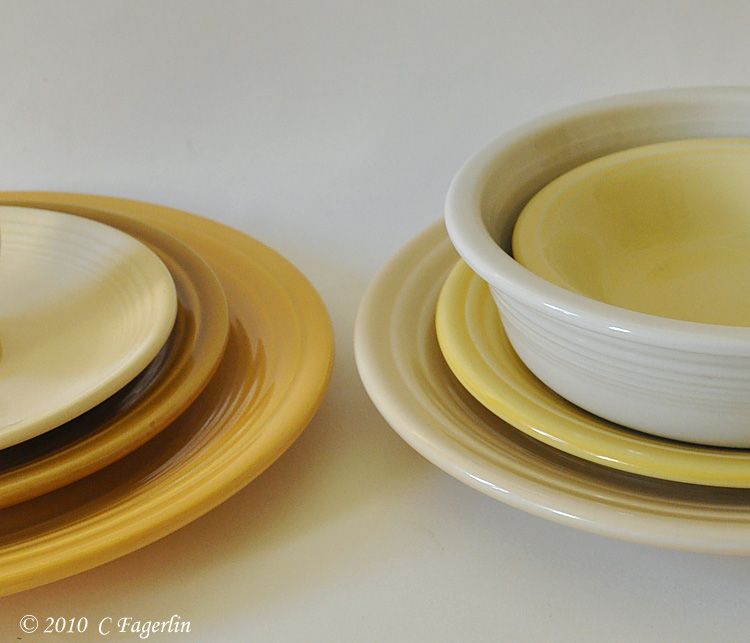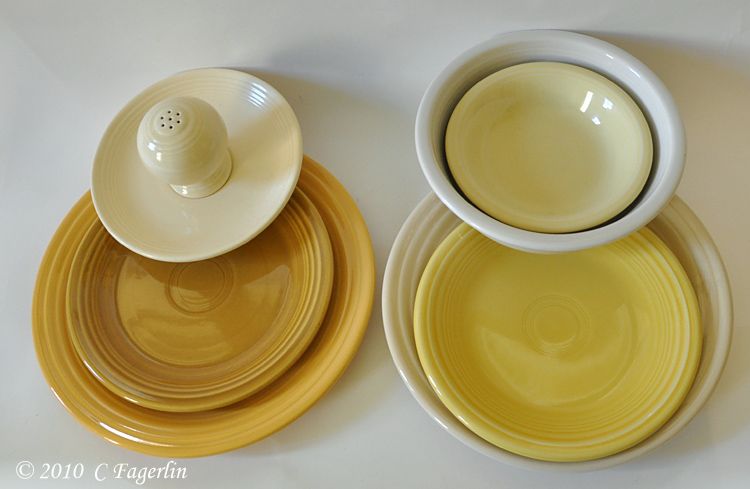 Just the vintage stack below
Just the Post 86 stack below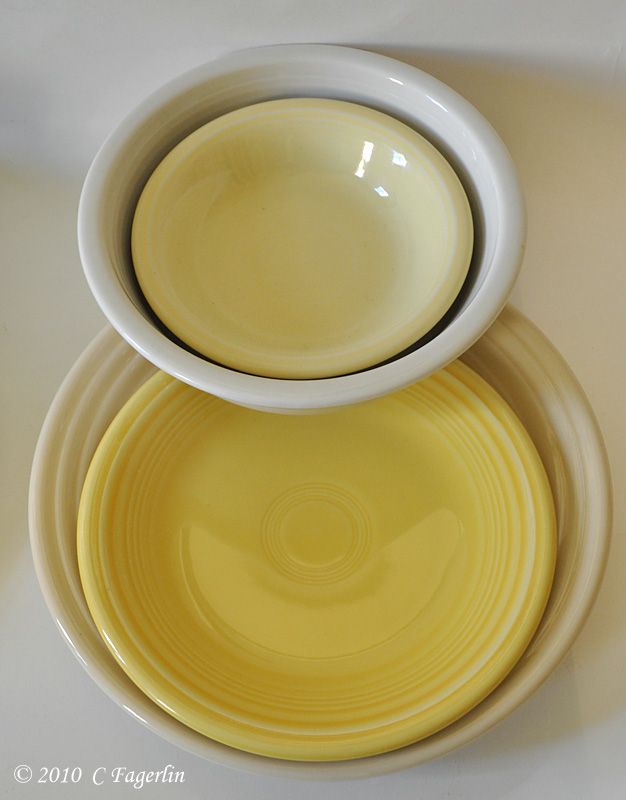 Below is Post 86 Ivory luncheon plate topped by Vintage Ivory saucer and shaker, with the
Post 86 "clear glaze" piece in the foreground.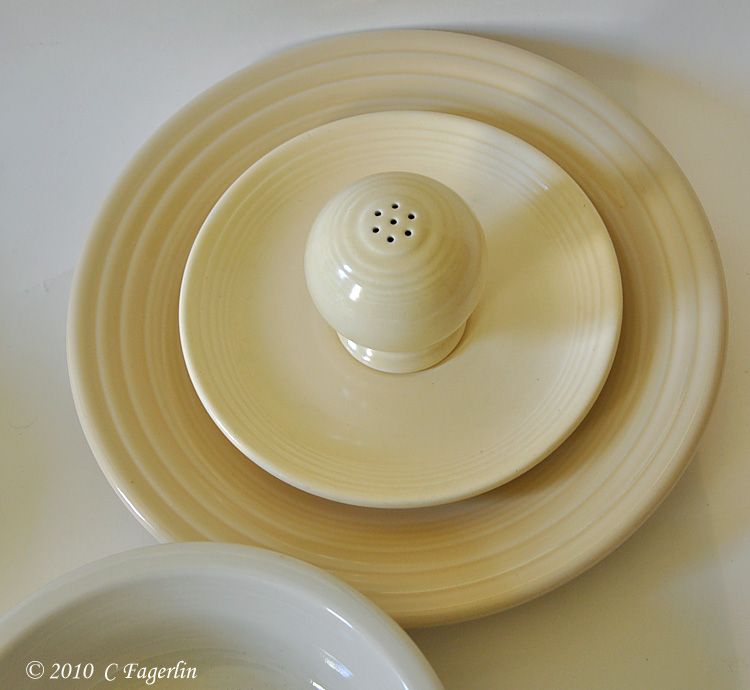 And finally a comparison with a Post 86 White salad plate thrown into the mix of Post 86 Ivory luncheon plate and the Post 86 "clear glaze" bowl.
Just a personal preference of mine ...... if I could only have one of the Post 86 neutrals, it would be
the "clear glaze" version which is NOT even an official "color" of Post 86 Fiesta. They are rogue
items that seldom show up for sale. It's not as "muddy" as Post 86 Ivory and not as "stark" as Post 86 White. Just a soft wonderful clear glaze on an iconic line of dinnerware.
"J" - I hope this helps with your recent Fiesta finds!