Drop on by to see all the pretties!
Not real silver, but silver-ish, this is a vintage Gailstyn hammered aluminum ice bucket that
is a family piece. The tongs are not original to the piece, but the little cut crystal glasses are
the ones my mother-in-law always used for the cocktail hour that she so enjoyed!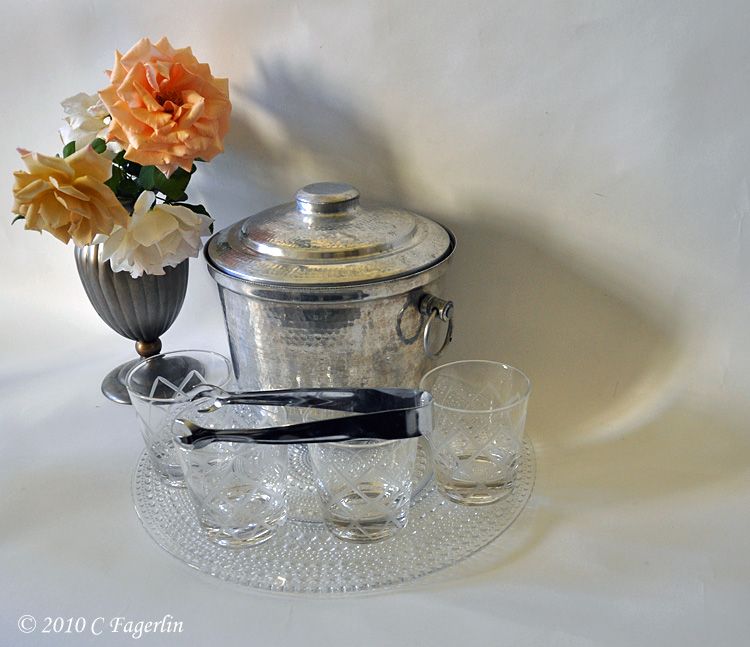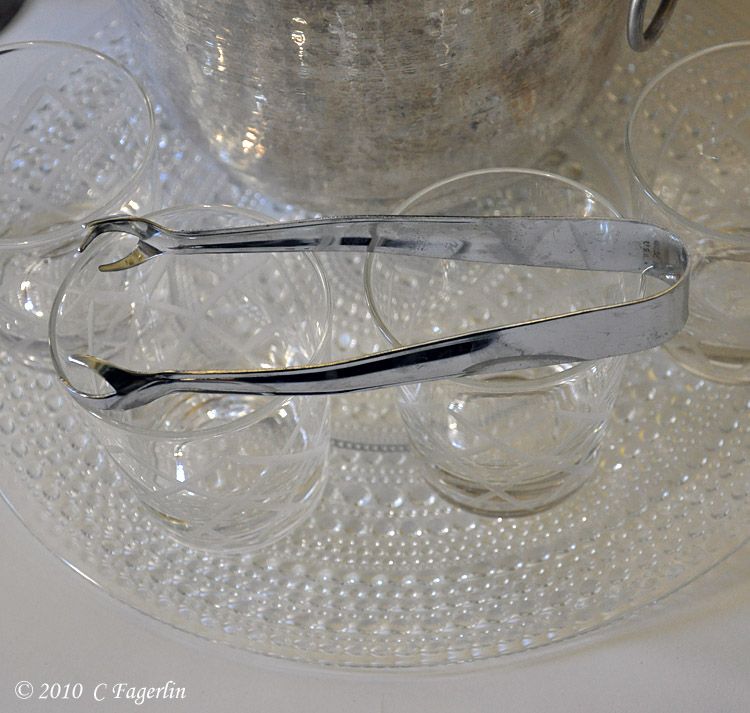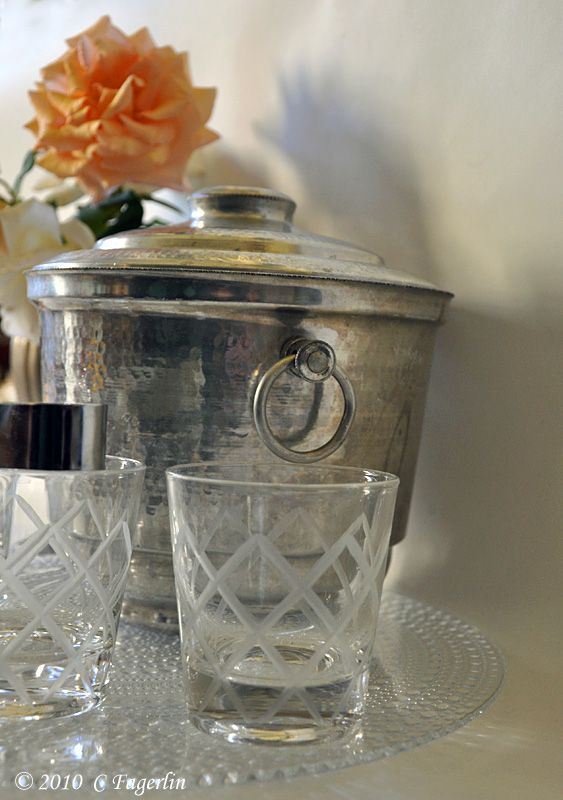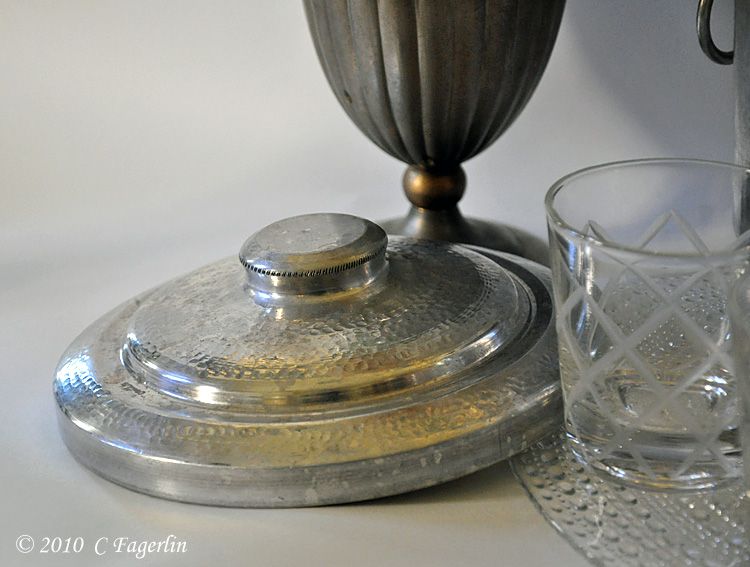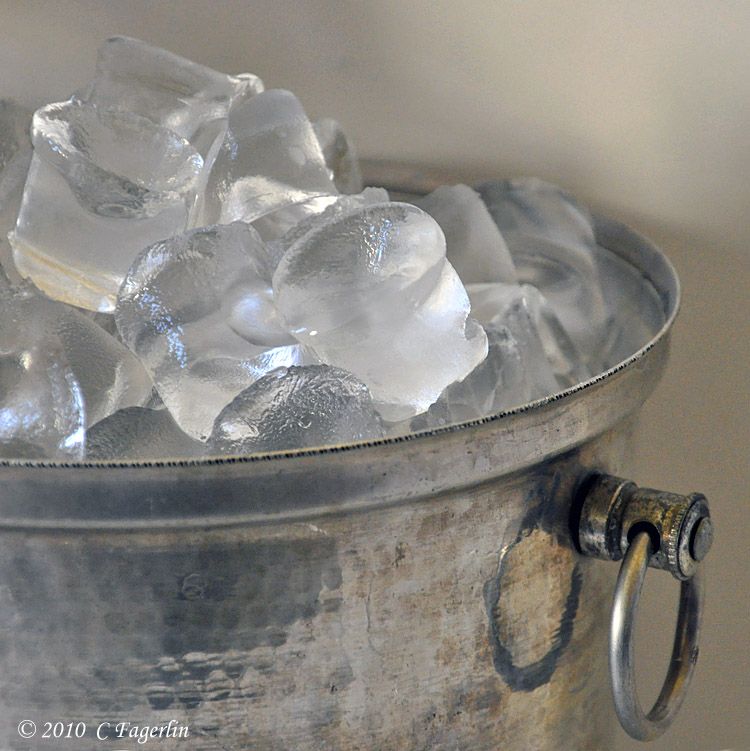 The roses are from my garden.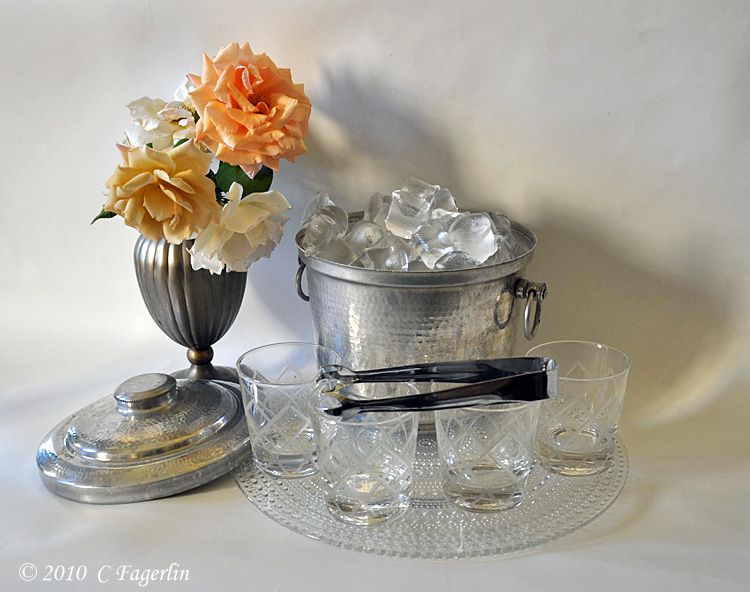 Thanks for coming by to visit on Silver Sunday. Hope to see you again next month.