Originally posted October 2009
I'm not usually a fan of large flowers on vintage tablecloths, but this one is an exception.
I think these are stylized magnolias. Rose, White and Black Post 86 Fiesta,
Cityscape flatware, contemporary glassware. Roses from my garden.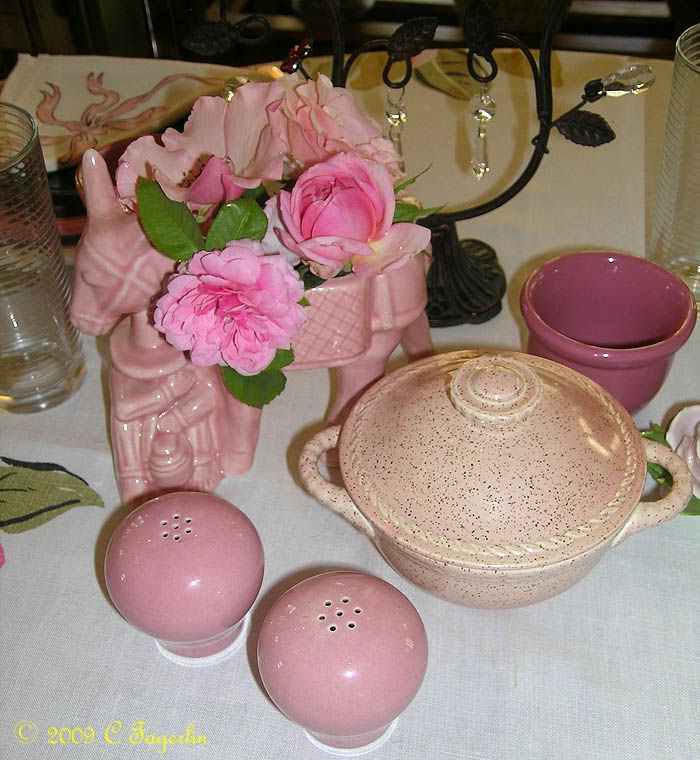 The donkey planter/vase is also vintage and came in many colors,
handpainted with gold highlights and also cold painted.