come join the fun.
Thursday is a great day for a party and I love going over to Coloradolady
This week I'm sharing a vintage tablecloth "keeper". Back in the day there was a day
for washing, then a day for ironing, a day for baking ....... once you ironed your tablecloths, they
were carefully folded and covered with a tablecloth keeper to keep dust and sunlight from
coming in contact with them. Carefully unfolded and placed on your table, they were
practically wrinkle free. Important to make sure they are completely dry before putting them
in their little cocoon!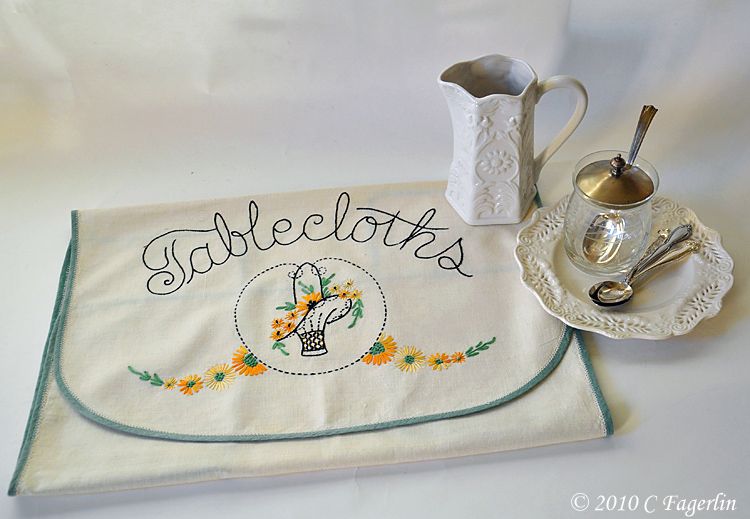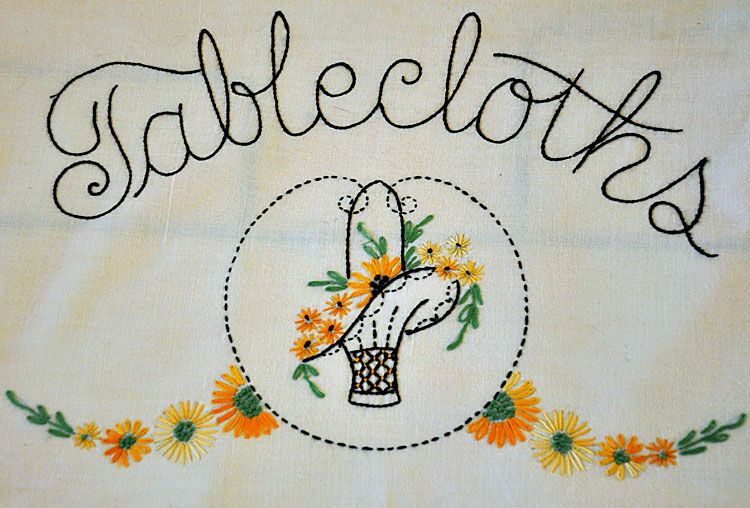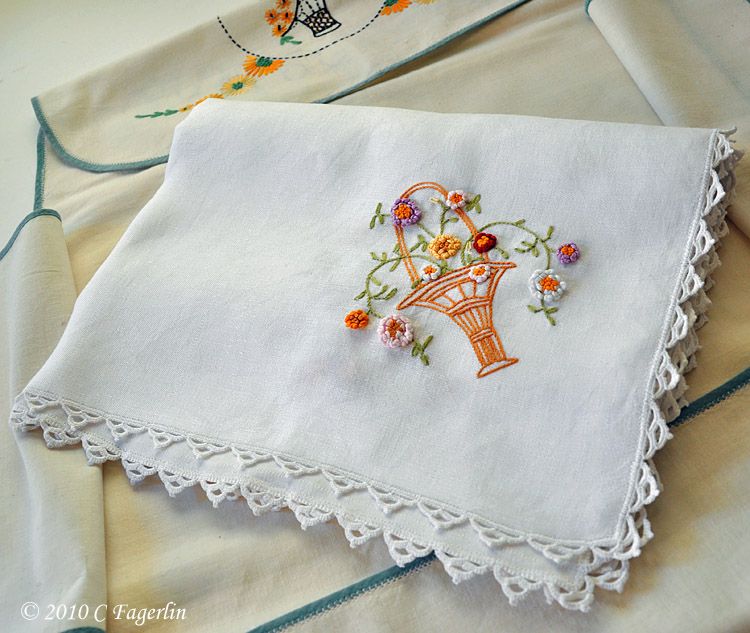 Expertly done French knots for the flowers in these baskets which are on each corner of
this vintage cloth with the crocheted edging.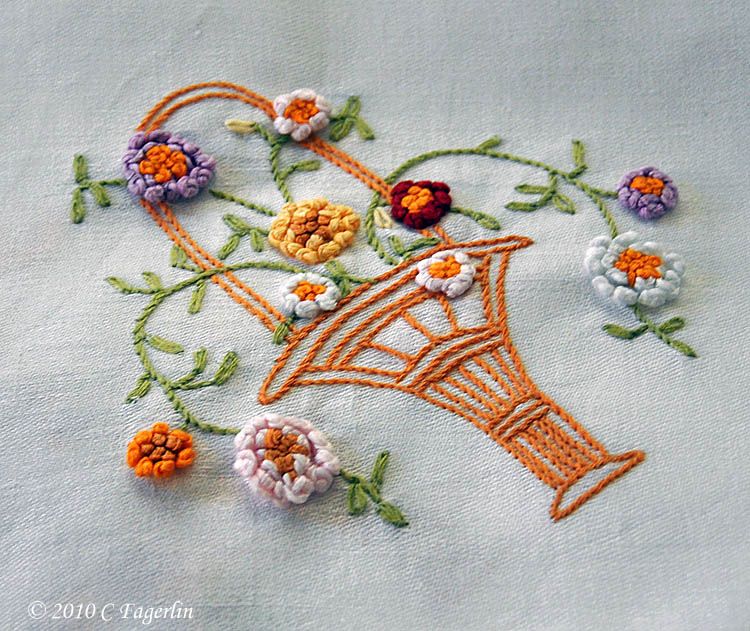 Thanks for coming by again this week to see some of my Vintage Thingies!