More possibilities for our Thanksgiving dinner showed up yesterday!
Eeny, meeny, miny, moe,
Catch the tiger/monkey/baby by the toe.
If it hollers/screams let him go,
Eeny, meeny, miny, moe, you are it!
My mother told me to pick the very best one,
And that is Y-O-U
O U T spells 'out' so out you must go
Because the King and Queen says so!
Not because you're dirty,
Not because you're clean,
Just because you kissed a boy/girl behind the magazine
I came upon them unexpectedly, so the first couple of images are pretty darn blurry.
They were digging for grubs on the front of our property down at street level.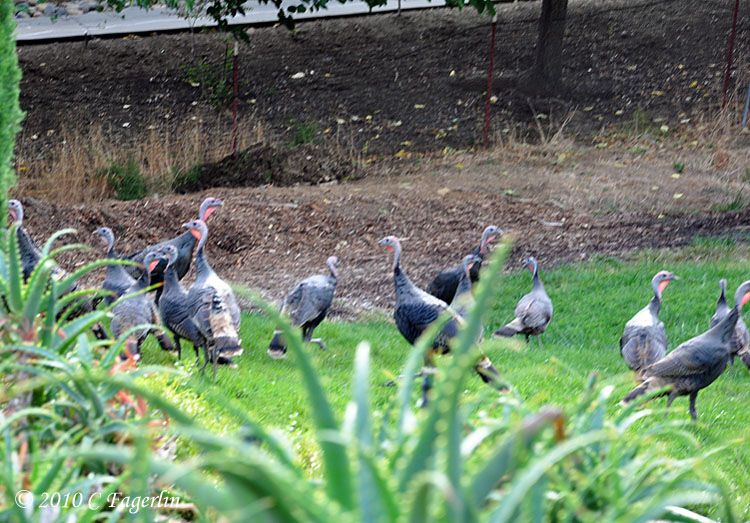 "Hey you guys, run run run! It's the lady that's always talking about cooking us!"
Hitting the pavement at a fast clip.
And they're off!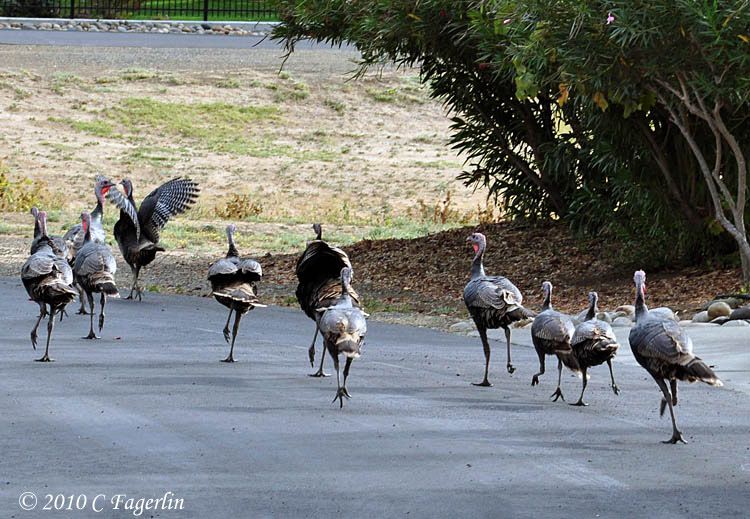 All those little feathered butts!
I was in the garden(like a golf cart) cart following them very slowly. They would speed up, then
slow down always keeping me at a safe distance.
"She's still coming! Head for the park guys!"
Half of the flock headed for the short-cut .....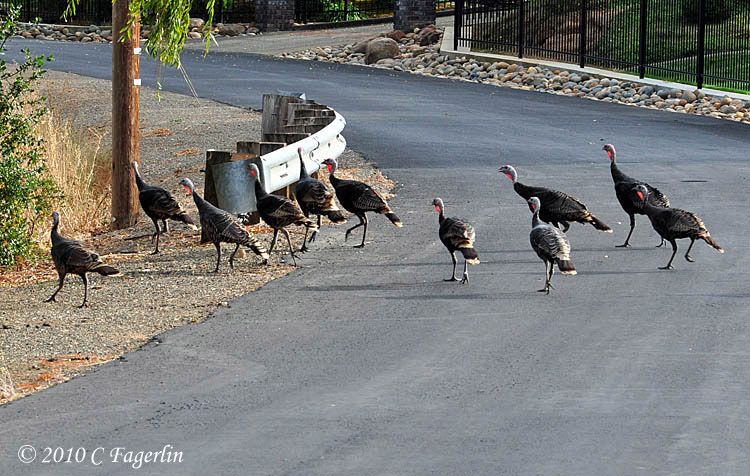 And the other half decided to do the race-track maneuver.
"We're safe now ...... I don't think she can see us up under the tree!"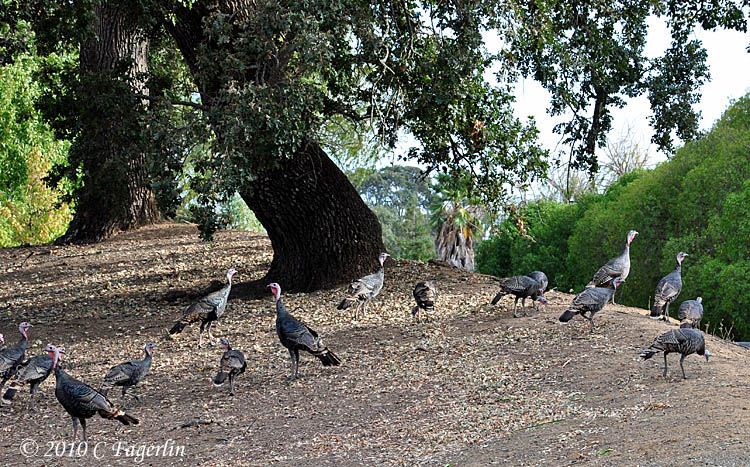 That's it for Outdoor Wednesday this week, thanks for coming by!