and
One of the Tablecloth Fairies from a forum devoted to Homer Laughlin China
has been working overtime lately delivering real treasures to collectors of dishes and
tablecloths. She must have built in radar that reveals the locations of vintage tablecloths as she cruises through those mountain passes and valleys! Thank you Tablecloth Fairy!
This was one of three cloths at the top of my Wish List! Here's hoping all my readers will benefit from their own encounter with a Tablecloth Fairy.
Victory K and B Applique in the Red colorway!
I picked up the mail around 1:30pm, so this is one of the fastest tablescapes I've ever done!
The flatware and the green depression glass are vintage, all the other things on this table
are contemporary and the roses and dahlias are from my garden.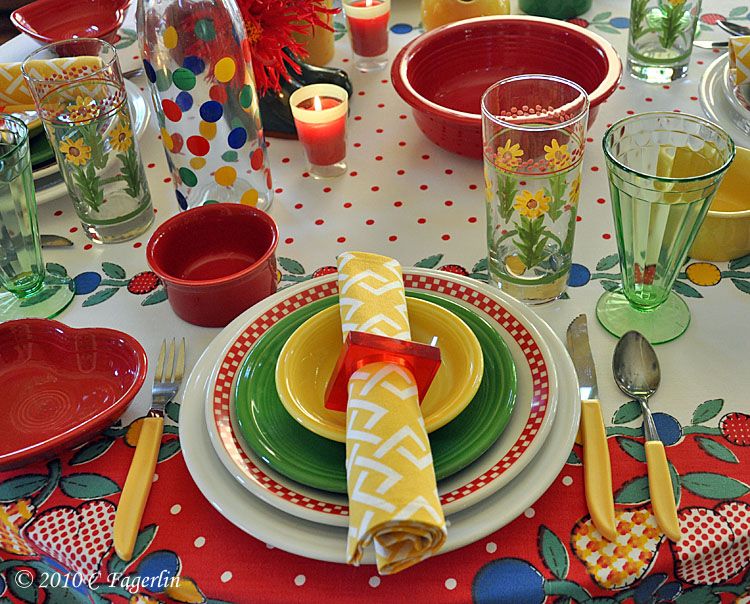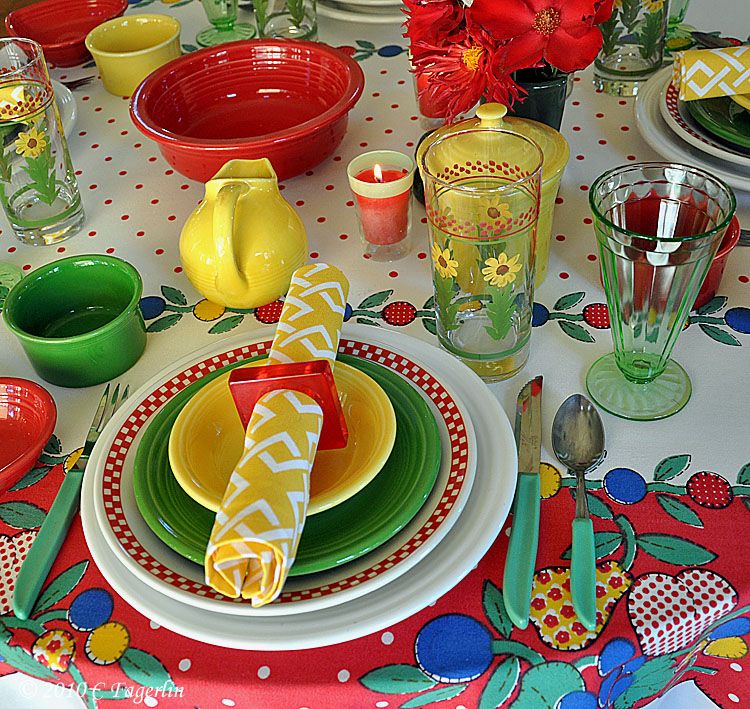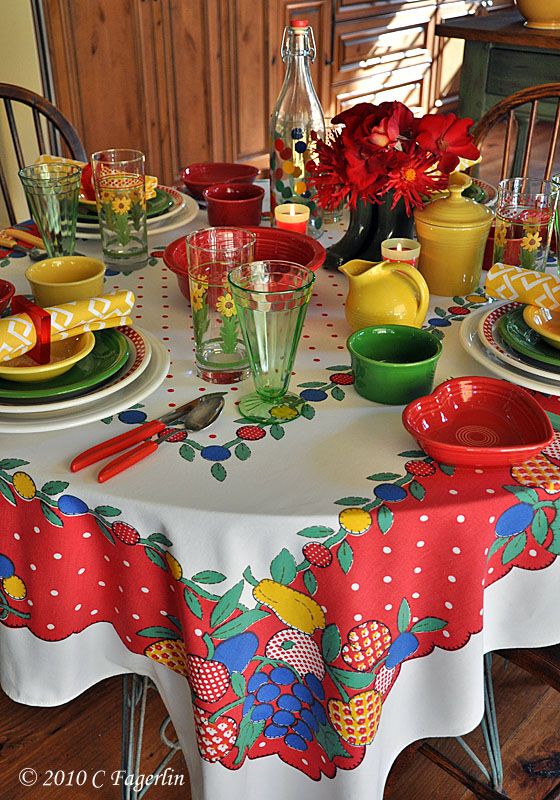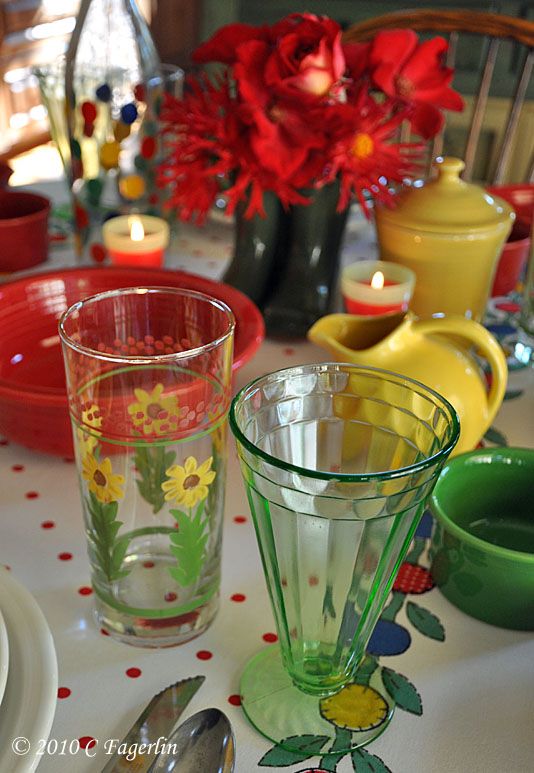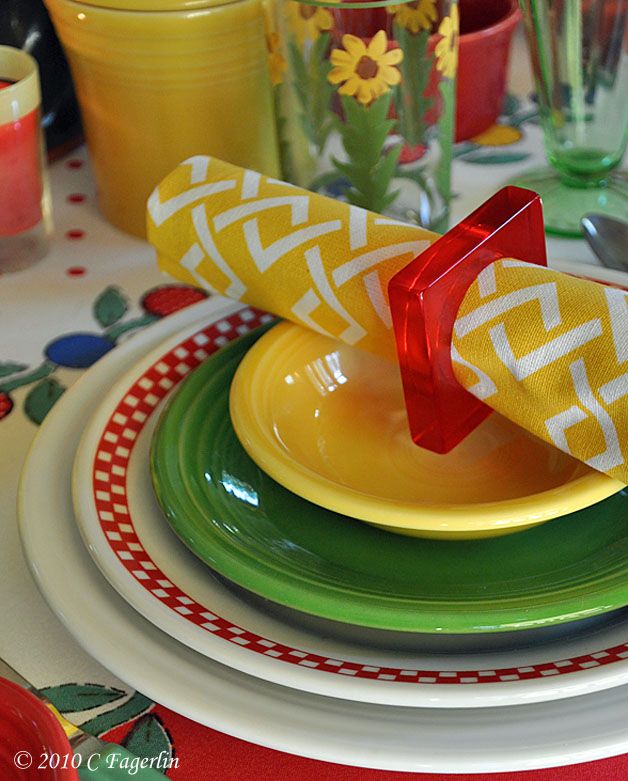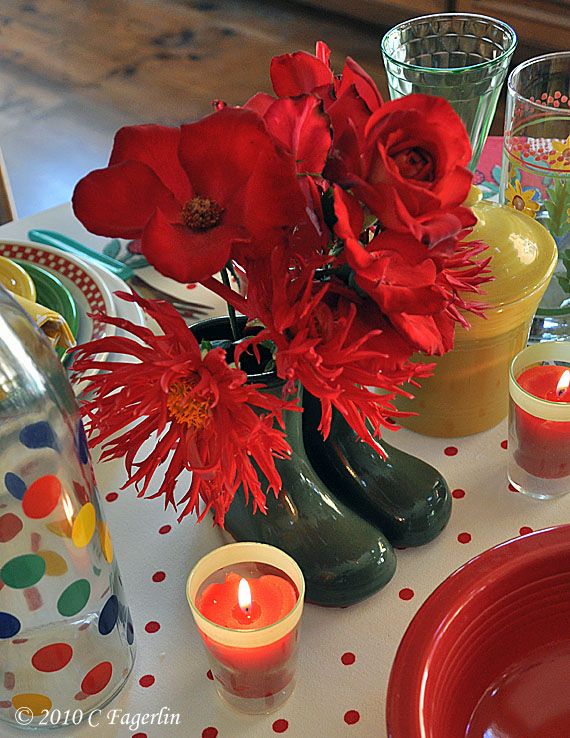 Thanks for coming by to see this very special gift from my own Tablecloth Fairy.
And another big hug for Tablecloth Fairy!