She just plain makes me laugh ..... she reminds me so much of Cookie Monster!
I needed a centerpiece for this Halloween tablescape, which will be revealed during
the week prior to Halloween ... sometime between October 24th and 31st.
I began gathering things from around the house and she just kind of morphed out
of items I already had in the Halloween tubs of goodies.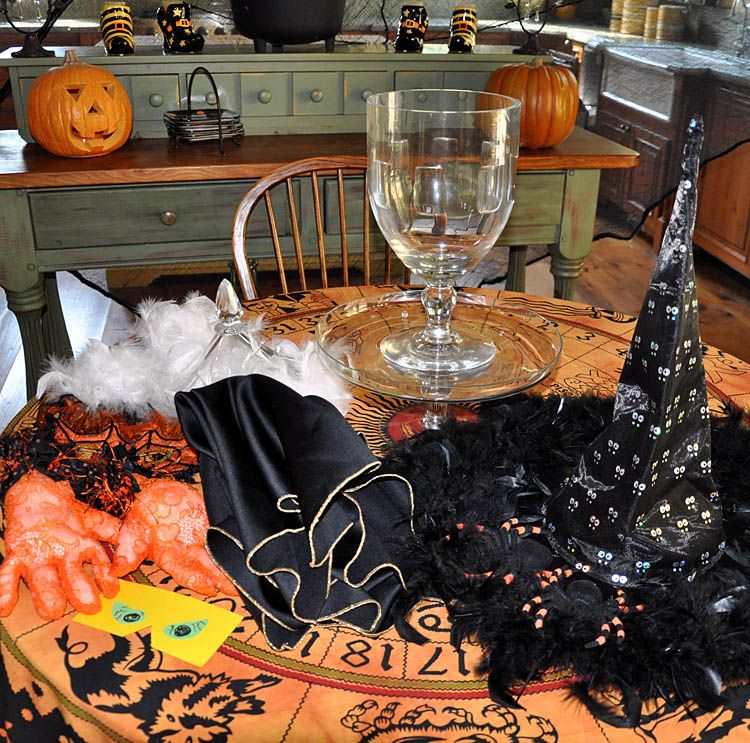 Footed glass cake stand
Apothecary jar
Black napkins
Boa - essential to every witch's wardrobe
Card stock
Lace gloves, in her favorite accent color - ORANGE!
Fancy sparkly special occasion hat in black satin with two favorite tarantula decorations
Halloween mask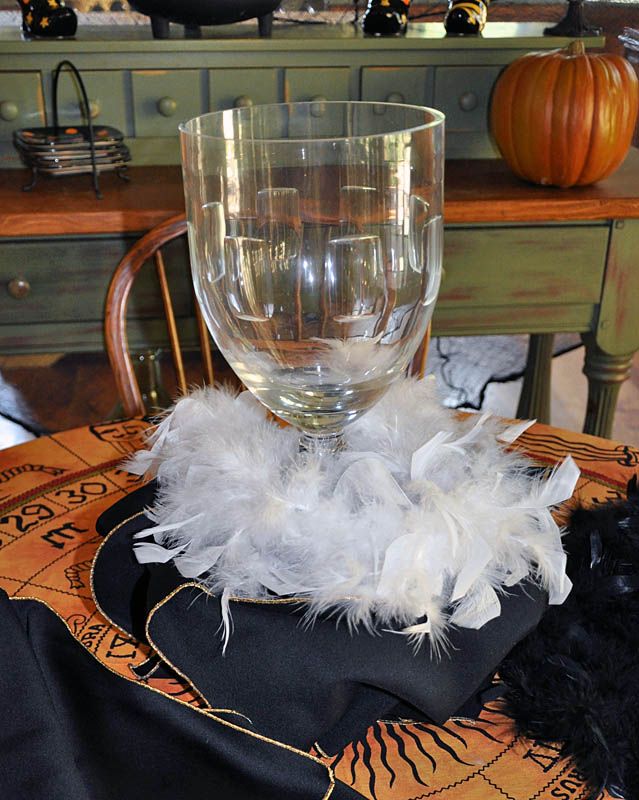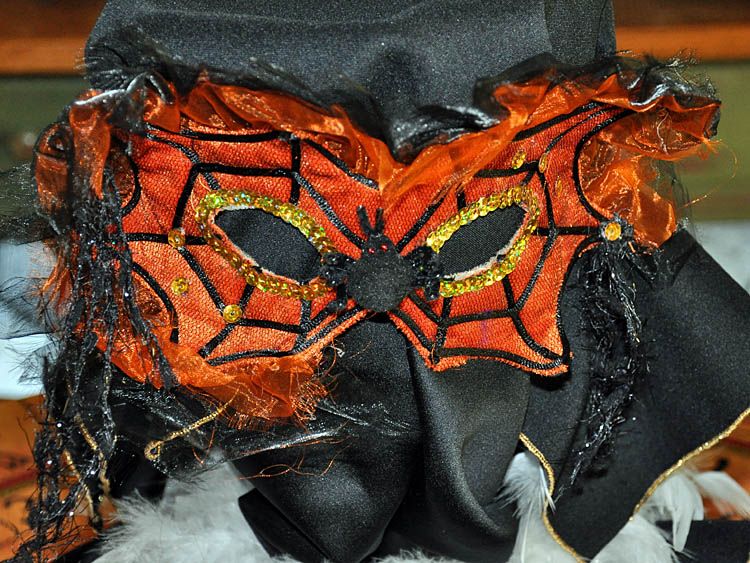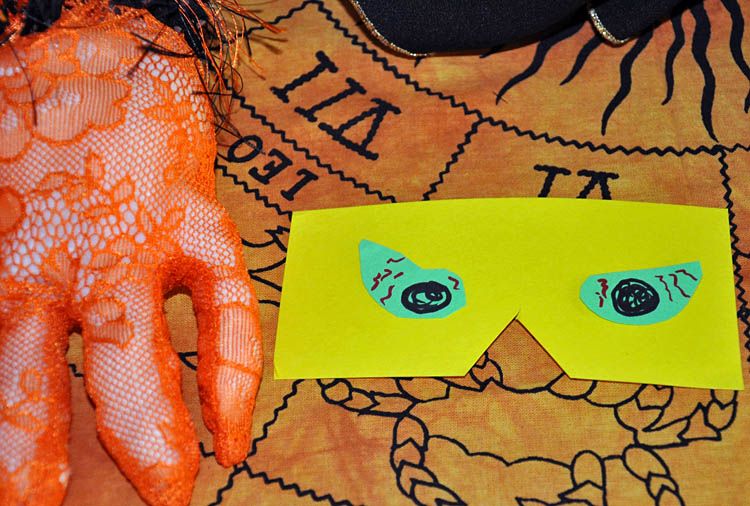 Lace gloves filled with faux spider webs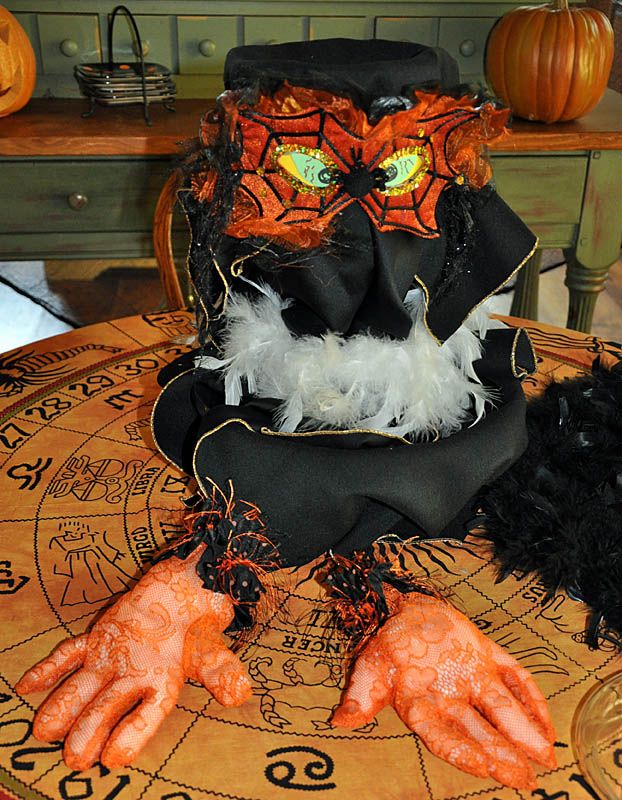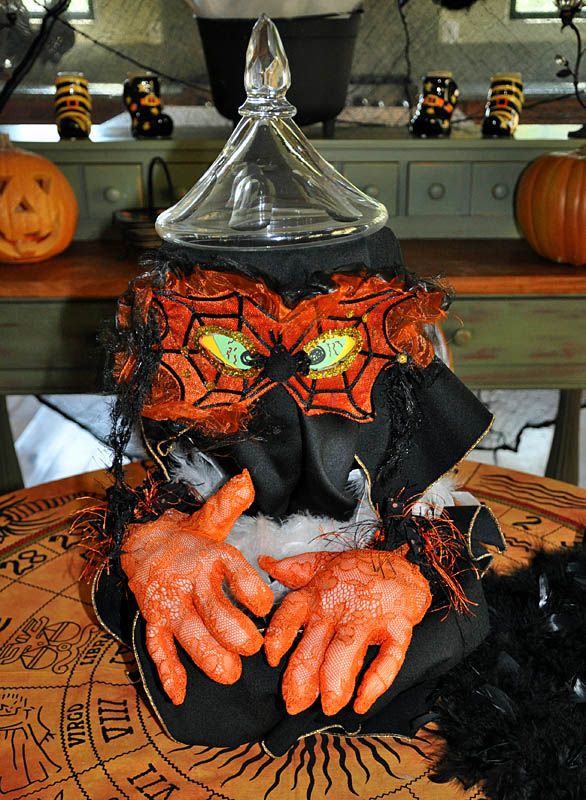 It's CONEHEAD Witchie!
Isn't she just the cutest! So silly and easy to put together.
Come back and see her in all her glory during Halloween week on TLRT!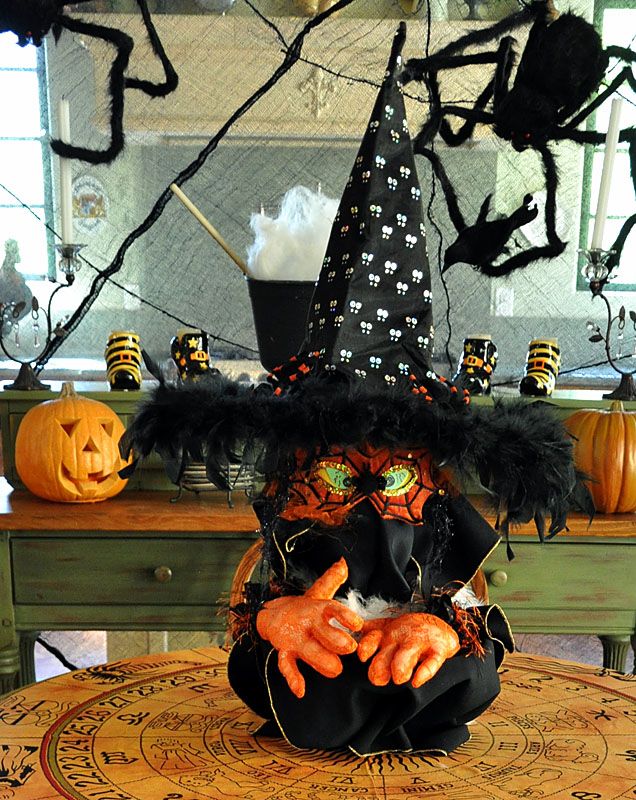 Thanks for coming by, stop back again for more silliness!