"I" is for Ipomoea - Blue Dawn Flower
On a foggy morning
On a sunny morning
"I" is for Impatiens glandulifera - Policeman's Helmut "Wine Red"
"I" is for Ipomoea batatas "Black Heart"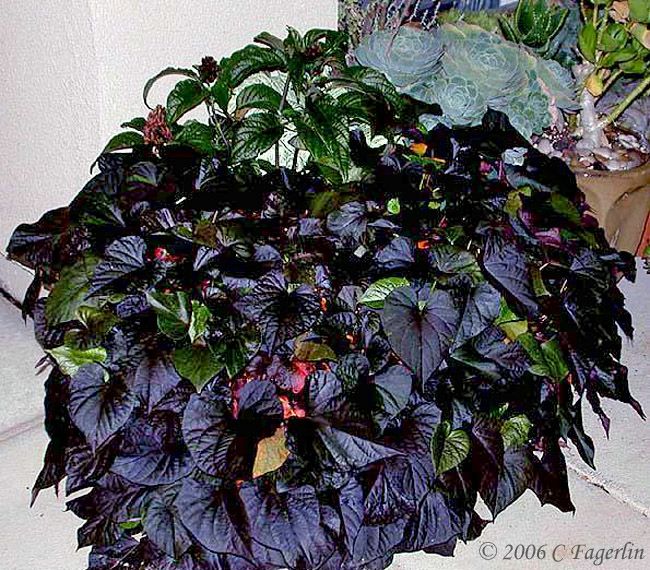 "I" is for Iochroma cyanea "Wine Red"
Above was in my old garden in 2005
and below grown from a cutting taken in 2007 and photographed in 2009.
Sadly this froze clear to the ground during the 2009-2010 winter, but has
rebounded and is now a "bush" as opposed to a "tree."
Next week is Thankful for Thanksgiving
Thanks for stopping by, be sure to come back Dec 2nd for the letter "J".
"J" is for Jenny Matlock!