Take ANY ornament and you can make it better with glitter!
This is German galss glitter which just sparkles and sparkles and sparkles!
It pretty much will make your entire house sparkle if you are as messy as I am.
These are just a few examples of what you can do with a can of spray paint, spray adhesive, some glitter and either ornaments you want to refurbish or craft ornaments like these from Michael's.
They were on sale and I think the final cost was about 20cents each. Spray paint any color, spray with adhesive, sprinkle with glitter, add a new hanging cord, and enjoy their sparkling personalities even when the tree lights are not on. You can also embellish them with findings, buttons, beads or whatever once the glitter is dried.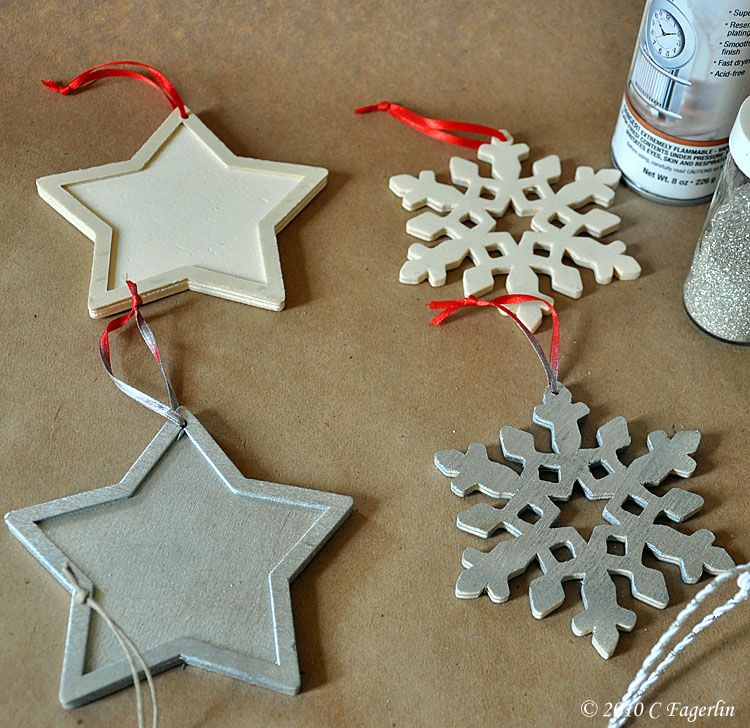 Thanks so much for stopping by today and make sure to come back for
Met Monday, when I'll be revealing this season's Christmas Tree and have
some additional easy to make ornament tips.
These are sooo easy! The trick with these is to be able to STOP making them.
Bring an old book, some glitter, and some little embellishments along for Met Monday
and you can put a few together while you read about my 2010 Christmas tree! LOL