******************
Today I'd like to share some keepsakes from one of my grandmothers. These were some of her
favorite things and I loved looking at the pretties she kept nearby. The dresser scarf is one
that she embroidered and added the crochetted edge to.
One of the atomizers from her dresser top that she let me play
with as a child and some of her hat pins.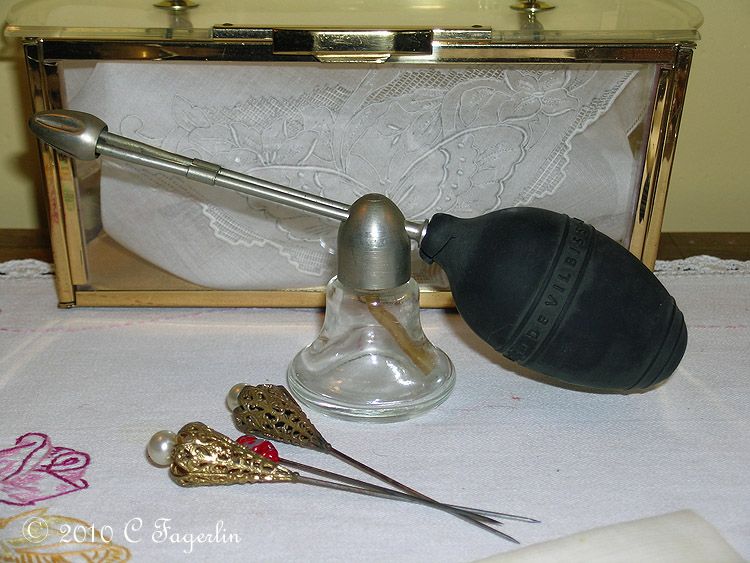 Garnets were her favorite and she had quite a collection of them.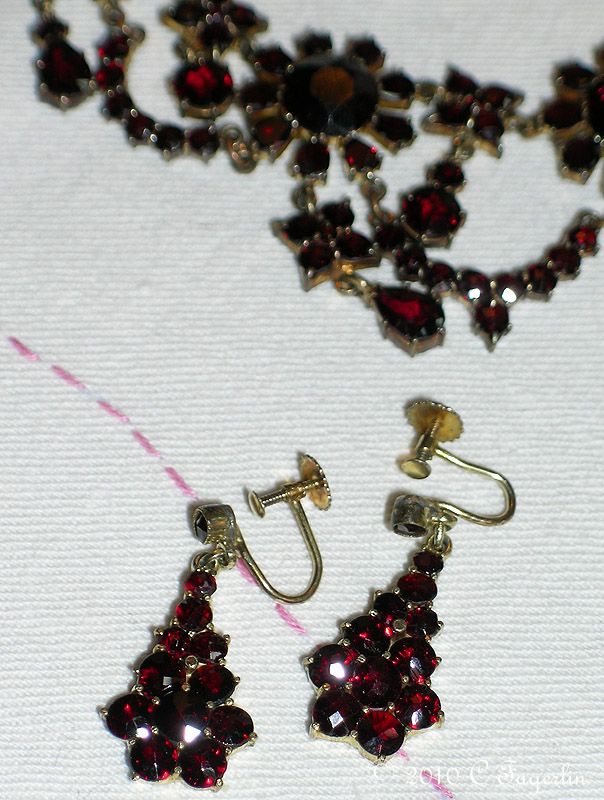 A handmade hankie with one of her favorite brooches. Grandma would be right
in style with the renewed interest in crowns these days.
One of her favorite tea cups. We all have a few of them and I think of her
everytime I see this pretty one with all its roses.
Her folding ruler that was always right at her sewing table,
it fascinated me as a child.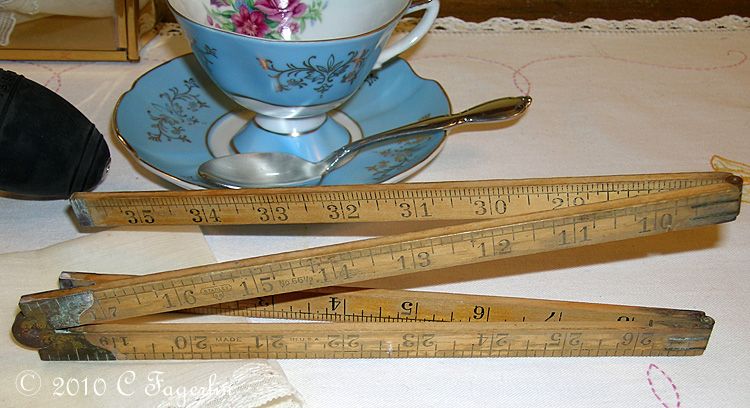 And her very stylish plastic handbag that still looks brand new. She wore it everywhere
and changed out the hankie liner to match her outfit. Grandma was a stylish gal!!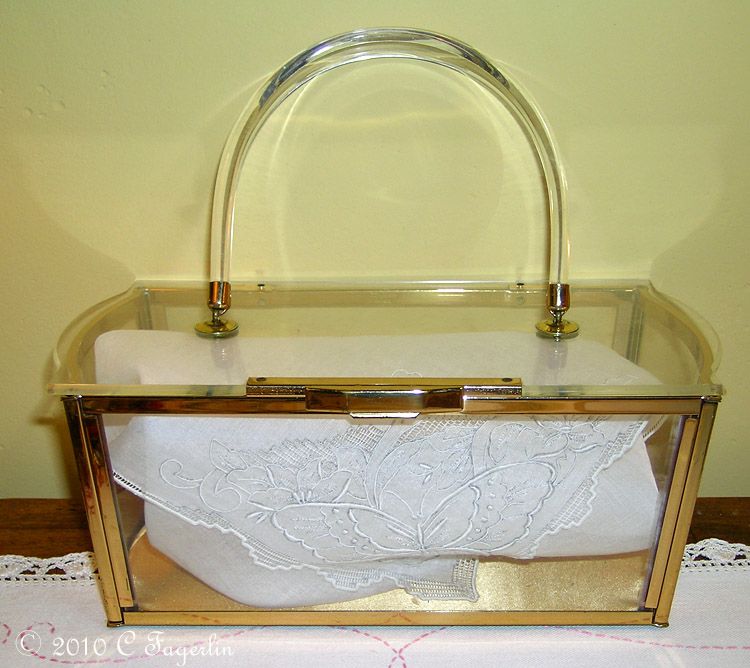 Additional information published as a follow up to the original post,
with more information on the handbag.
It was made by Majestic in the 1950s with Lucite most likely provided to the company by DuPont. The gold lamé liner in the bottom is stamped with the Majestic mark. If you do a Google search with the keywords Majestic lucite handbag and do some poking around you can come up with some additional styles. Enjoy!
Here are a few I found.
Same style as Grandma's, but more elaborate. Cost in UK around $284 + shipping to US
Similar style, but with red leather and Lucite.
Thanks so much for coming by again for Sunday Favorites!