Drop by and show off your outdoor pictures.
The cattle that graze the open land outside my garden wall have been visiting more often lately.
The available grass was so prevalent, after last winter's heavy rains, that they spent most of
the summer high up in the hills. I've missed them because they provide a constant source of
antics and amusement with their sweet faces.
One of last Spring's babies.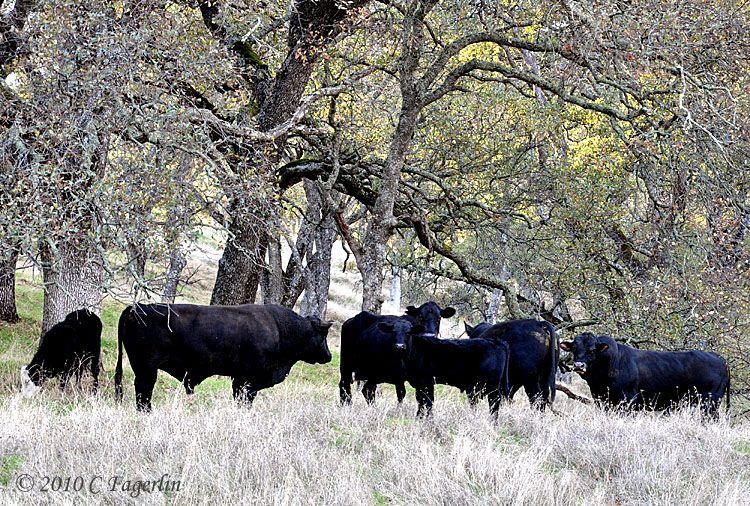 One of the head studs, at least in his own mind!
This gal loves the trimmings from the garden that I leave outside the fence for the herd.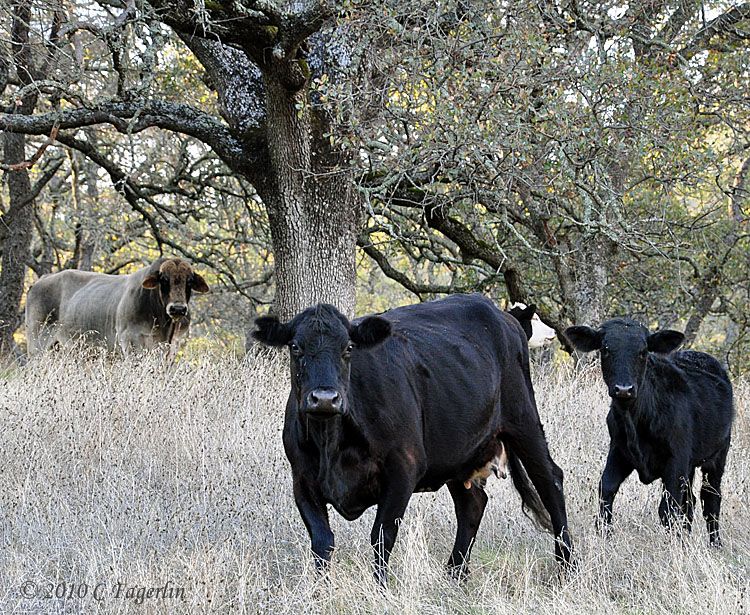 Early morning light peeking under the fog cover earlier this week.
Quickly fading as the fog socked us in for most of the morning.
That is a sure sign that winter is on its way here in Northern California.
Thanks so much for stopping by the garden again this week, I do appreciate your visits and your
lovely comments each week. Have a wonderful Thanksgiving with friends and family.
Run Turkey Run!!
I see a lady with a gun!!
Be sure to stop by the following post for a chance to win a tablecloth: