Christmas Eve lunch has been served!
As if we haven't eaten enough already today, dinner away for tonight.
So as to get ahead of the game, here is The Little Round Table all set
for Brunch on Christmas morning.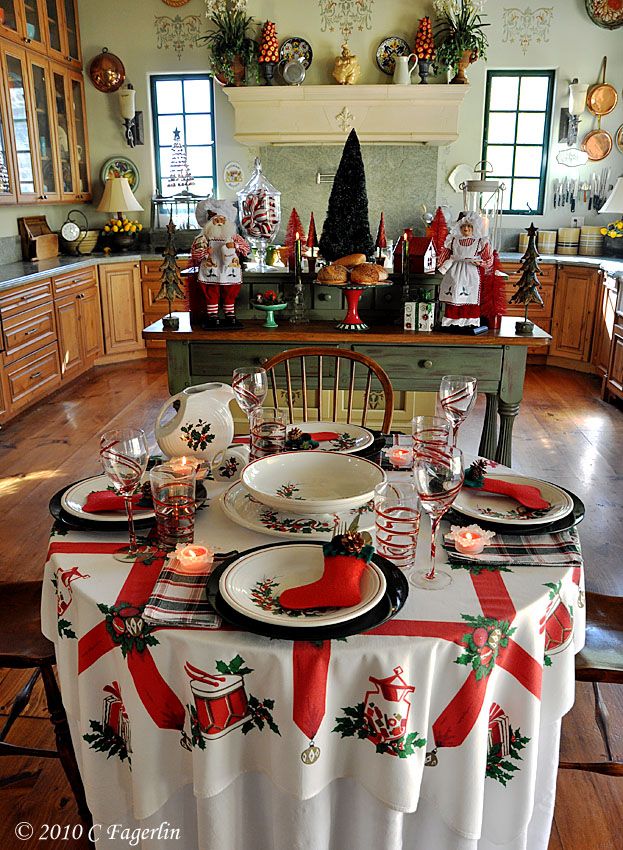 This vintage Christmas cloth is set with the Fiesta Holly and Ribbon decorated dinner plates. The large pizza tray and presentation bowl with this same decal are limited edition pieces. Napkins from Home Goods, glassware from Pier 1. The little stockings holding the flatware were posted in late November.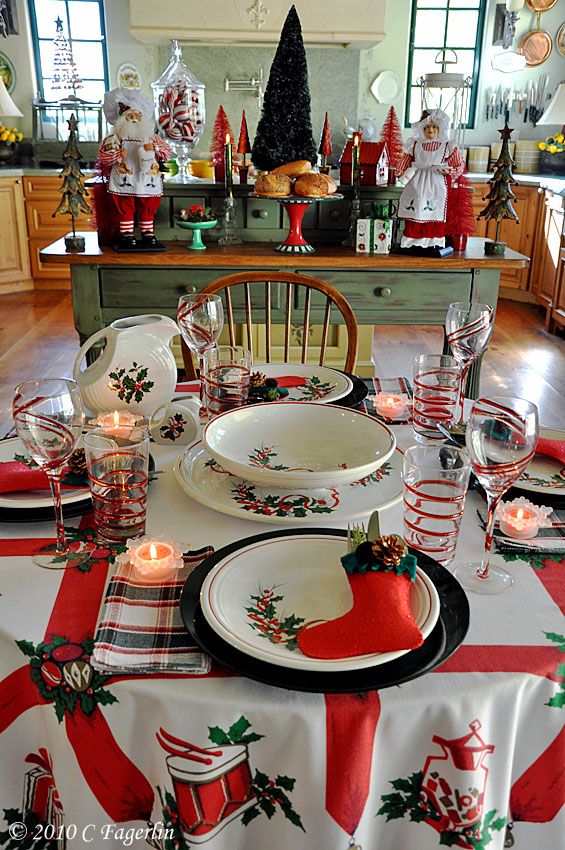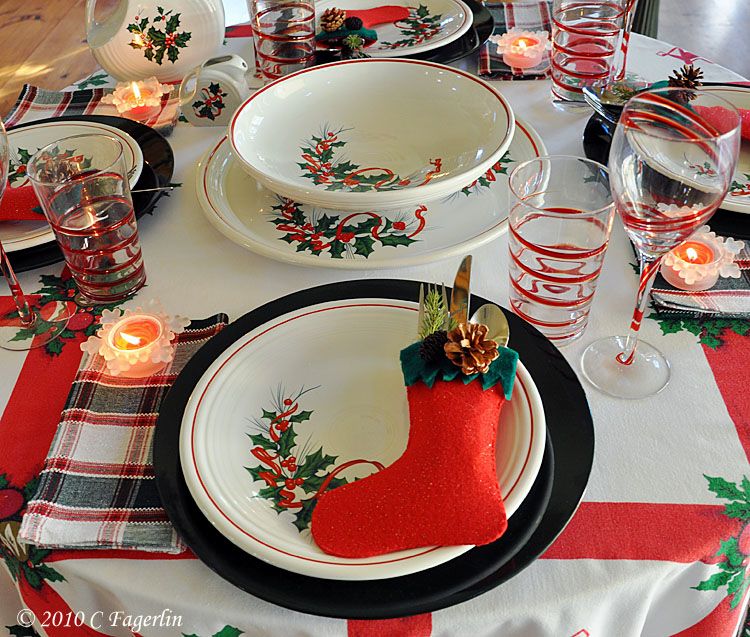 The Fiesta disc pitcher is from the original version of the holly decal, with not ribbon. The mini disc has the ribbon twining through the holly.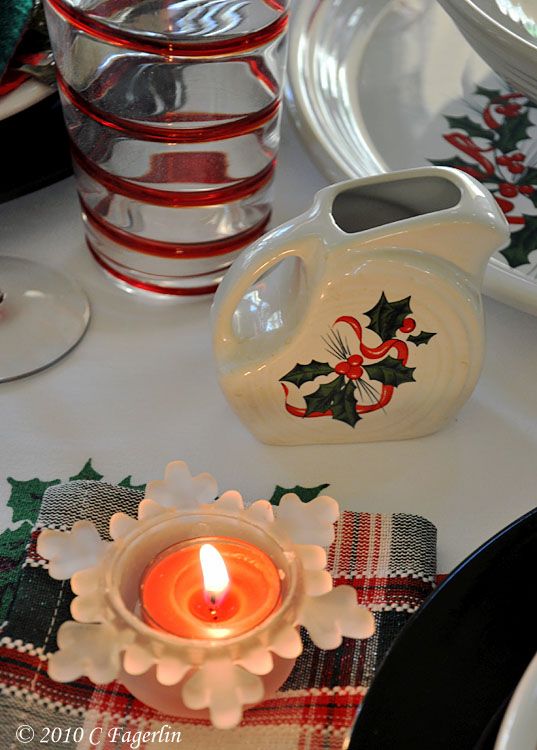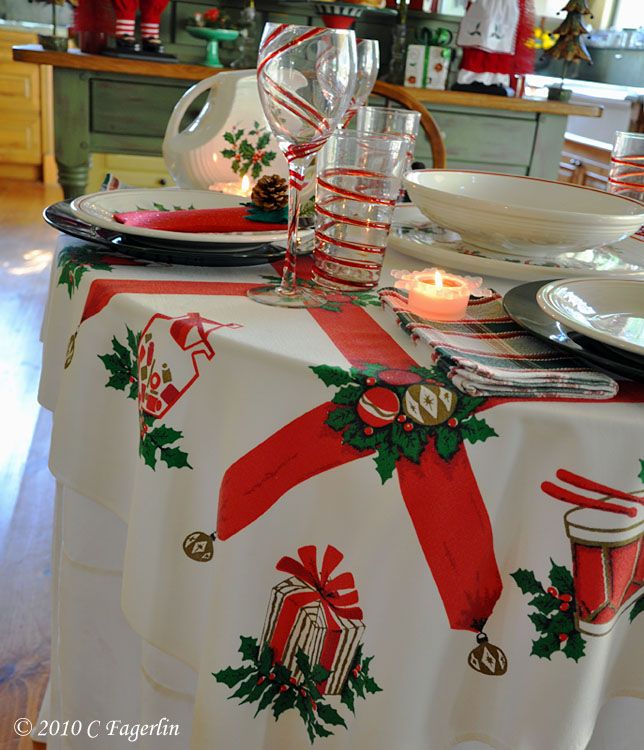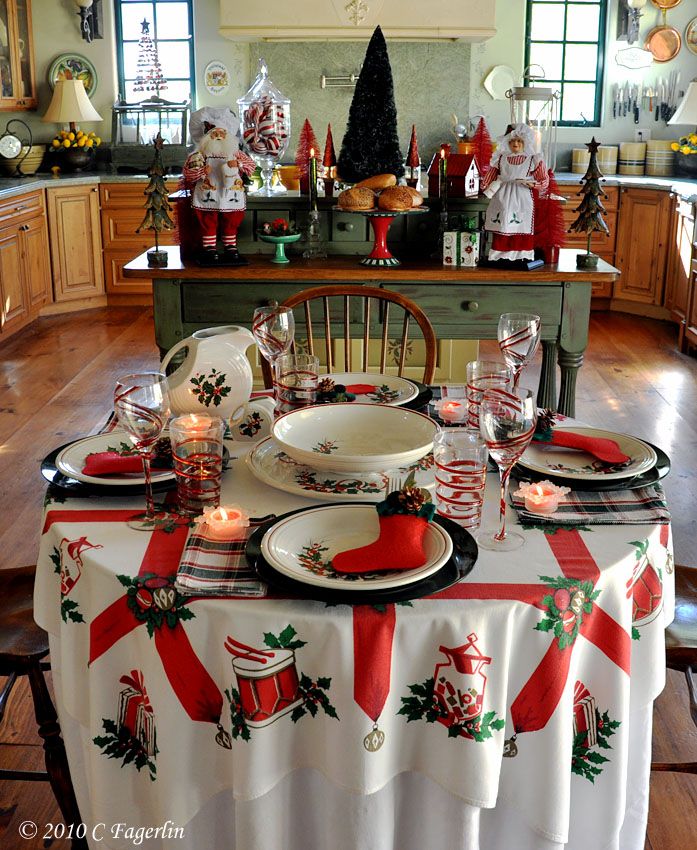 Merry Christmas to all,
Candy