One of my favorite parties is happening again today over at Coloradolady,
This black and white photograph was a gift from the former Art Director
at Homer Laughlin China, Jonathan Parry. It is from a photo shoot sometime
in the 1930s, probably near the time Fiesta was first produced.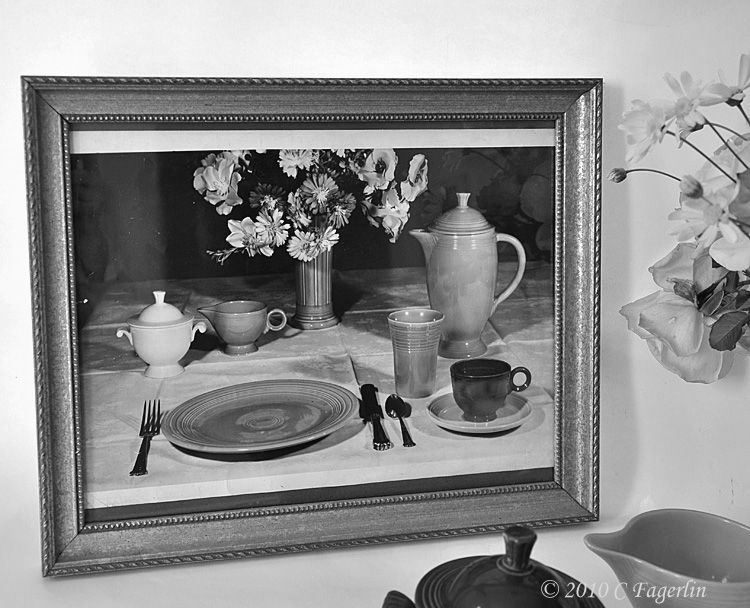 I am always amazed at the impact black and white photographs have and how
the hidden colors seem to come right through the image.
The Fiesta is all vintage and the roses and daisies were picked this morning
December 1st
from my very chilly garden. The flatware is "Cityscape" by Oneida.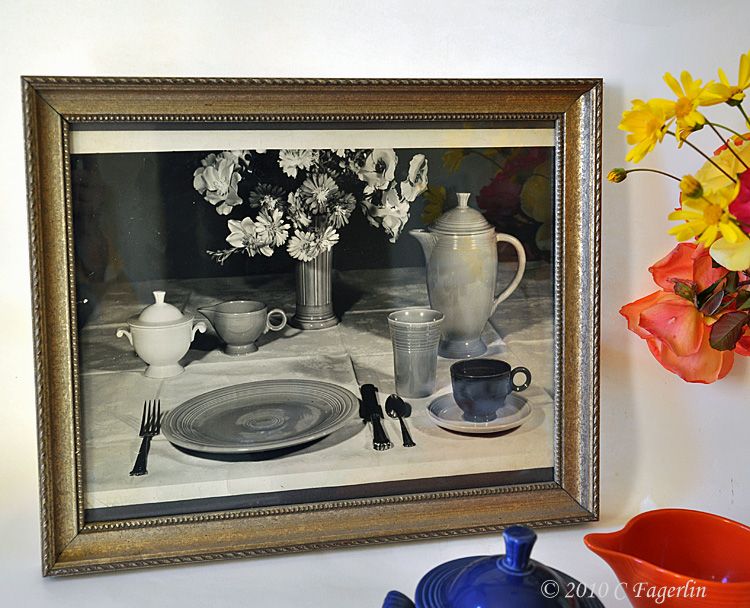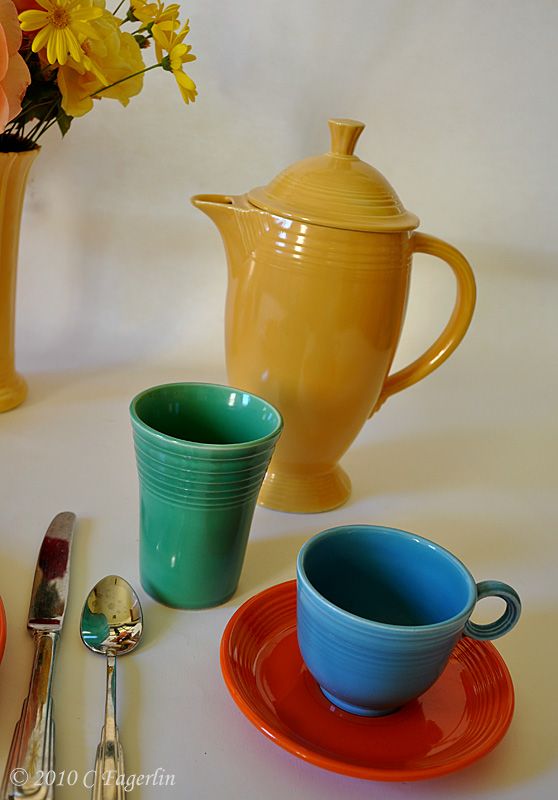 Thanks so much for stopping by again this week. I hope you'll come back often during
this holiday season for upcoming posts. Christmas Tree 2010 reveal will be for Metamorphosis Monday this coming week and as always lots of tablescapes for the holidays.