There are lots of silver and silvery things around during the holidays,
come show off some of yours.
I'm also joining Susan's Met Monday over at Between Naps On The Porch
and
Boring to Better over at Savvy Southern Style
bau·ble (bôˈbəl)noun
A small, showy ornament of little value; a trinket.
Archaic: A mock scepter carried by a court jester.
Origin: Middle English babel, from Old French, plaything.
This is a 10 minute no-fail holiday project.
Supplies:
tiered dessert stand or stacked footed plates of your choice
baubles - aka Christmas balls
tree topper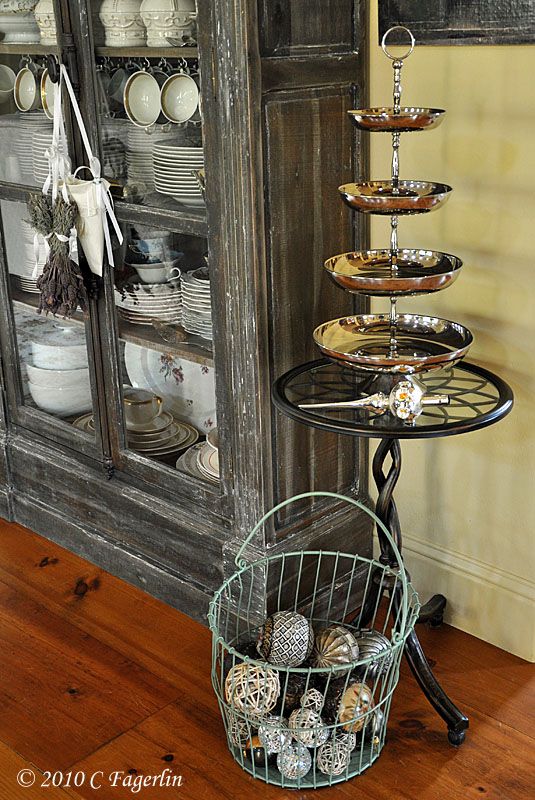 Arrange haphazardly!
And you may call it a success and it's DONE!
You can be NAUGHTY and claim it took you hours and hours
or
You can be NICE and make one for a friend!
Mine took me hours and hours of work to bring to you today. :-)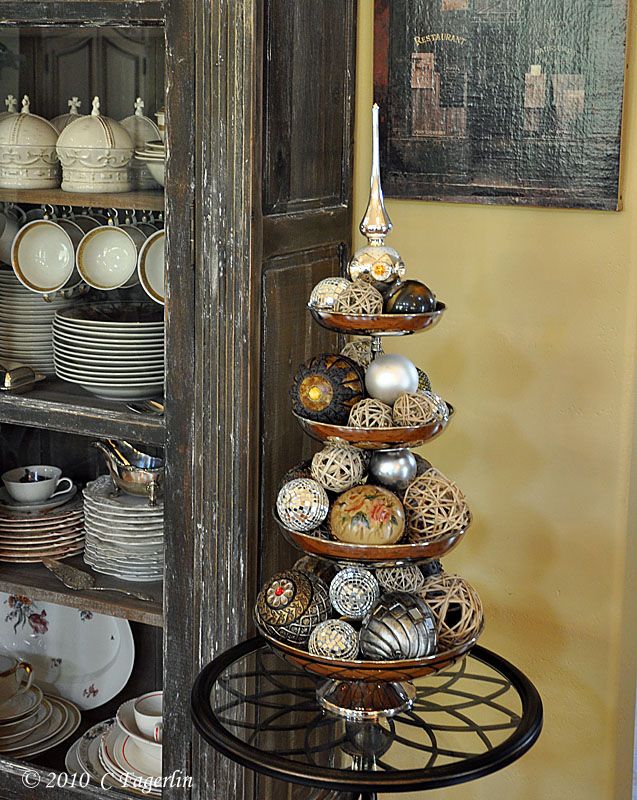 My Christmas Tree this year is very sparkly, glittery and silvery!
And it DID take me hours of spray painting and spreading glitter
everywhere ..... my dust bunnies are even glittery!
Be smarter than I was and do the glittering in the garage
or outside, if you live in a mild climate like I do.
Lots of glittery things on my holiday tablescapes too!
Click on the image below to go check them out.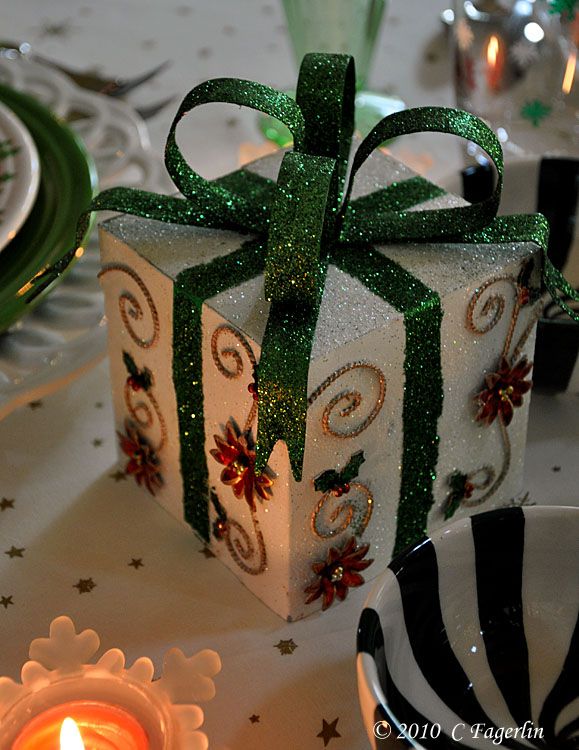 Thanks so much for dropping by to visit, I do hope you'll stop
back often during the next couple of weeks for more holiday posts.